Whether you'd love a new pin for your coat or sweater, earrings and a necklace, or a bit of bangle on your wrist, we have a variety of vintage jewelry that's fun and easy on the budget.
A Little 'Sparkle'
Jewelry is fun. And here at Bahoukas Antique Mall, we have a selection of vintage jewelry to put the perfect finishing touch on your holiday outfit.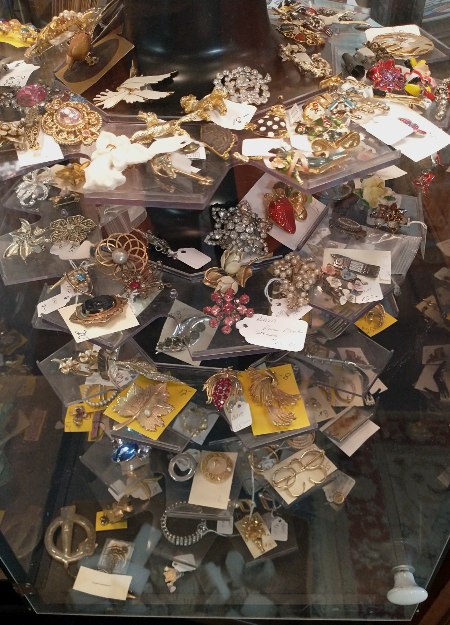 Stop by this weekend and browse our shelves and jewelry cases to add bling and sparkle to your Holiday with our vintage jewelry.
We're here and we're waitin' for ya. Ready to help you find what you're looking for (just in case you missed it)! We'll be watchin' for ya!