Updated Displays
When the rainy days arrive, it allows for some indoor clean-up. Do you collect bottles? Well then, you'll want to see our newly arranged bottle display at the back of the shop. It's shaping up nicely! Kudos to George! Here's a sampling of the varied and unique bottles available at Bahoukas Antique Mall.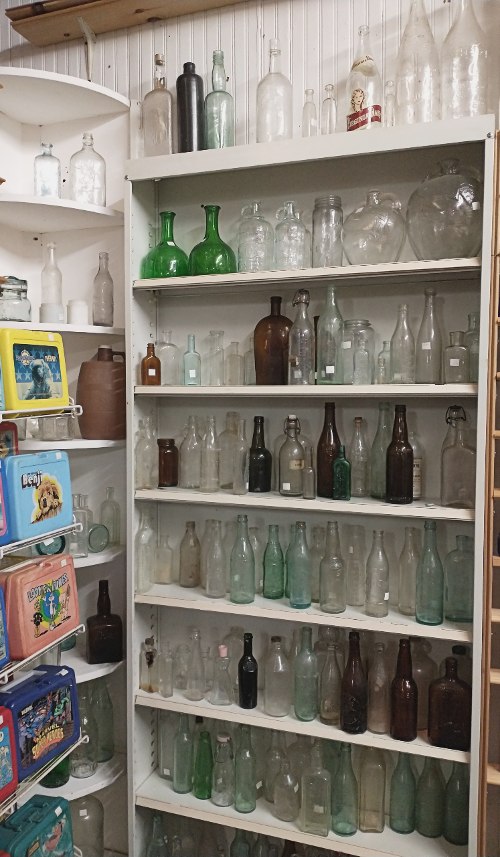 Milk to soda bottles, water bottles to juice bottles, clear to blue to brown glass, and even small pharmacy bottles and ink wells. Visit and see the attractive display. They also make great additions to holiday centerpieces.
So with your creative hat on, visit us at Bahoukas. This is just one tiny collection of George's Collections. Remember, we'll be watchin' for ya!