Booklet from the 1950s Jr-Sr High School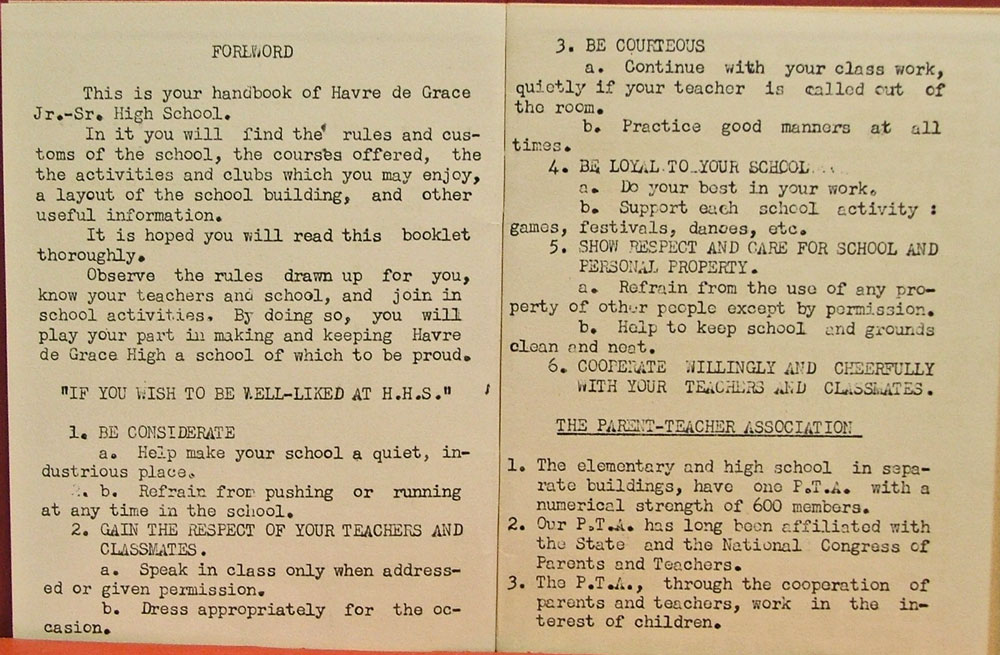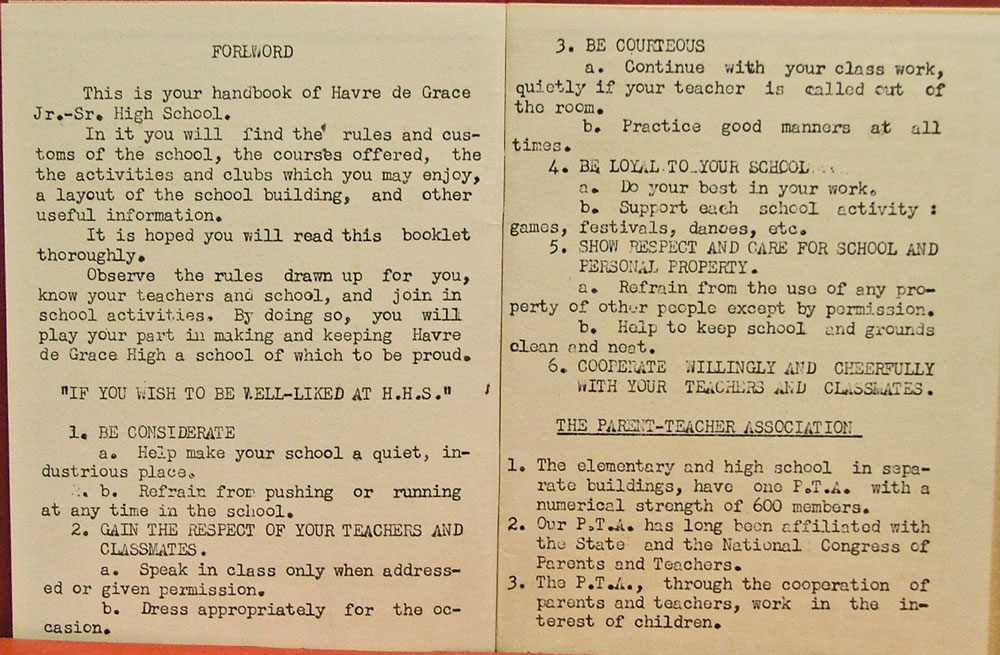 As the school year comes to a close, we wanted to share this interesting booklet from the 1950s. It's a handbook for Havre de Grace Jr.-Sr. High School. It explains "If you wish to be well-liked… ", information regarding the Parent-Teacher Association (membership of 600!), and the rules regarding behavior, tardiness, etc. along with the results of breaking these rules.
Do you remember these rules? Were they enforced?
Stop in and take a peek. George has it at the counter! He'd love to hear your stories!