Concord Point Lighthouse – Havre de Grace History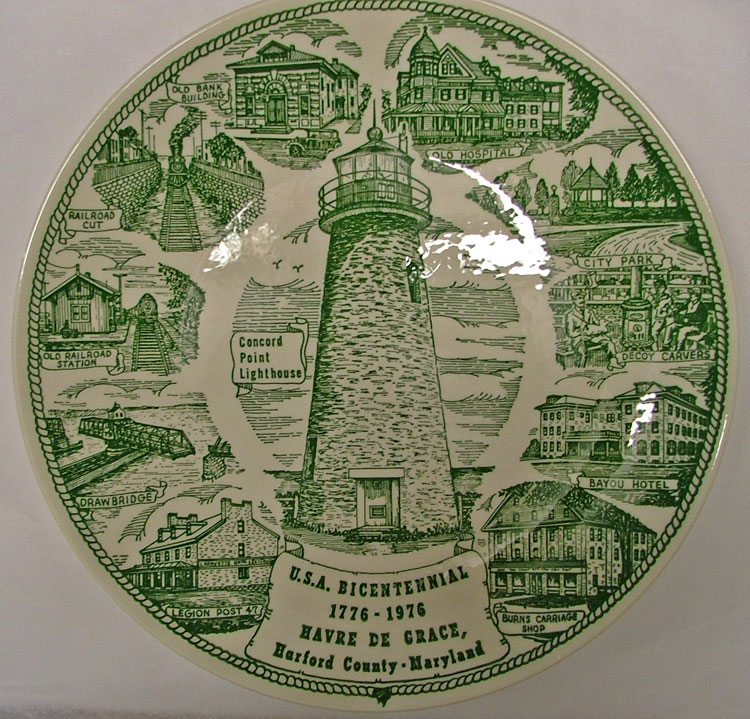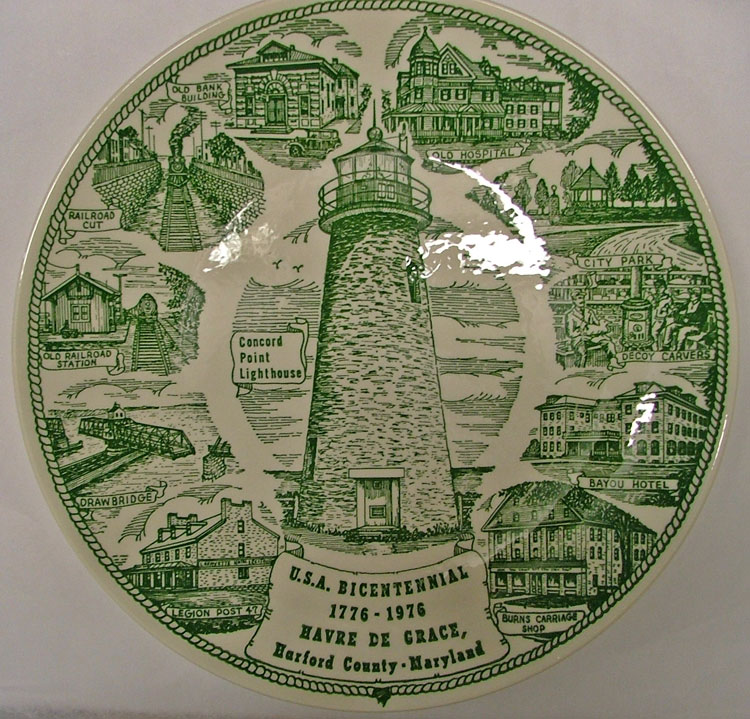 As the nation celebrated her bicentennial 1776-1976, the above plate highlights historical architecture of Havre de Grace including: Concord Point Lighthouse, the old hospital, city park (Tydings Park),
Decoy Carvers, Bayou Hotel (now condominiums), Burns Carriage Shop, the American Legion Post 47, the Draw Bridge (Amtrak), old railroad station, the railroad cut (would have been St. Clair – now Pennington Ave), and the Old Bank Building (now the beautiful La Banque de Fleuve event venue at 321 St. John St)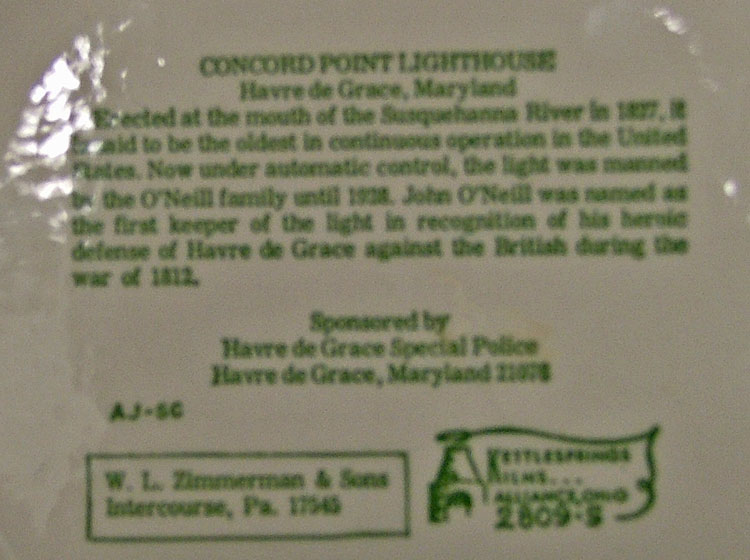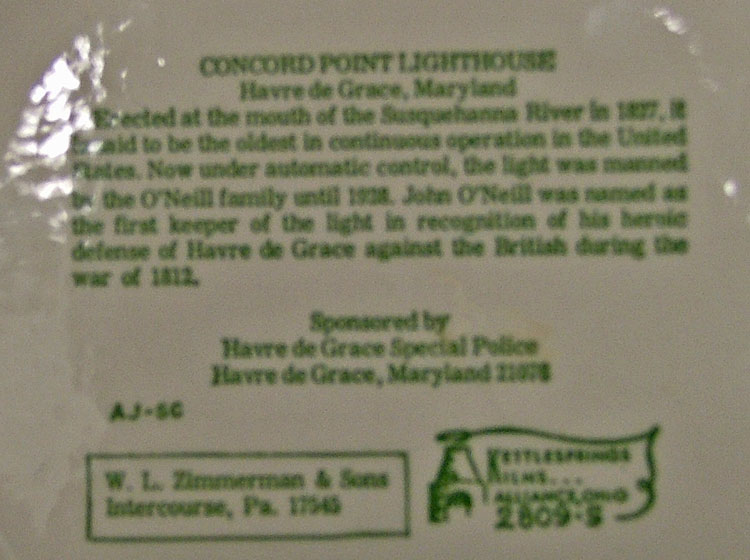 Apologies for the blurry photo above…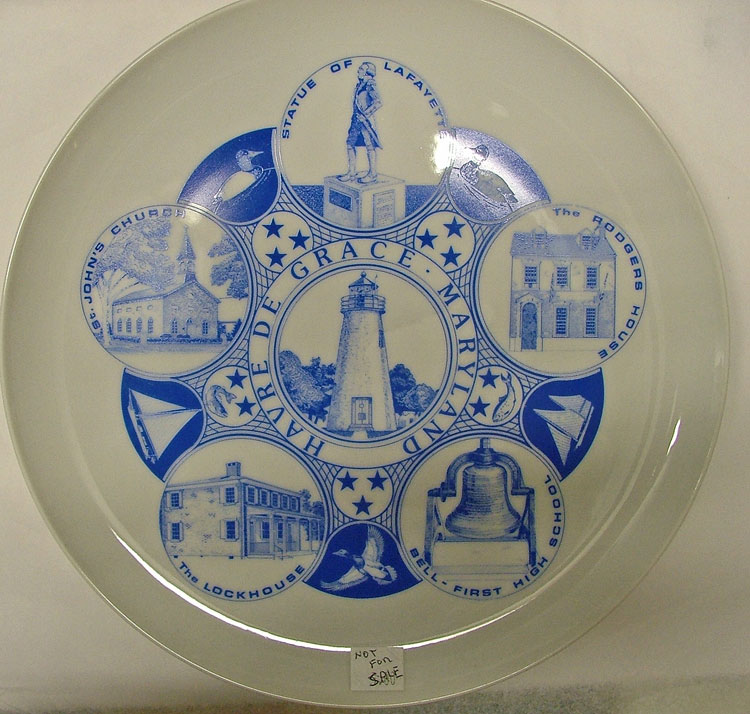 The above plate highlights our Concord Point Lighthouse, The Lafayette Statue, Rodgers House, the bell at our First High School, The Lockhouse (Susquehanna Museum), and St. John's Church (presently being restored).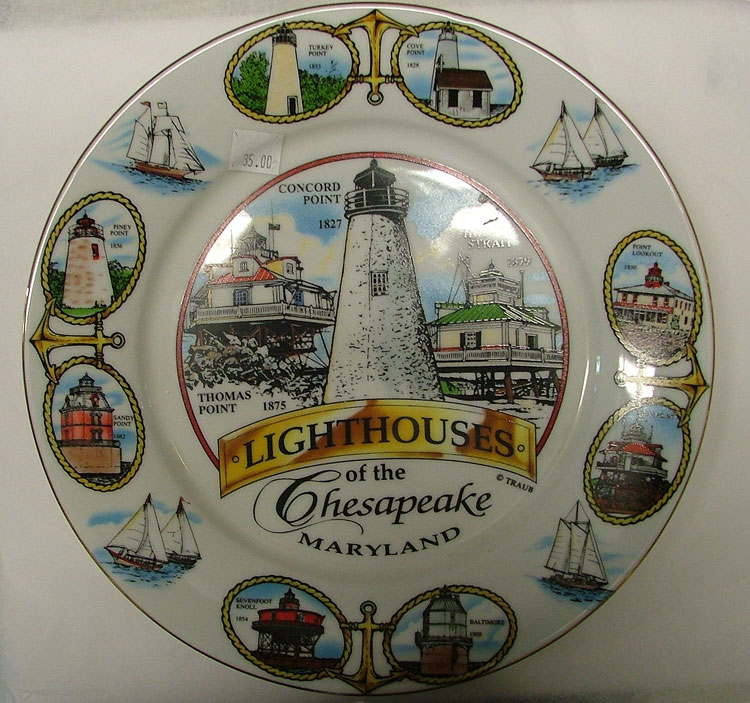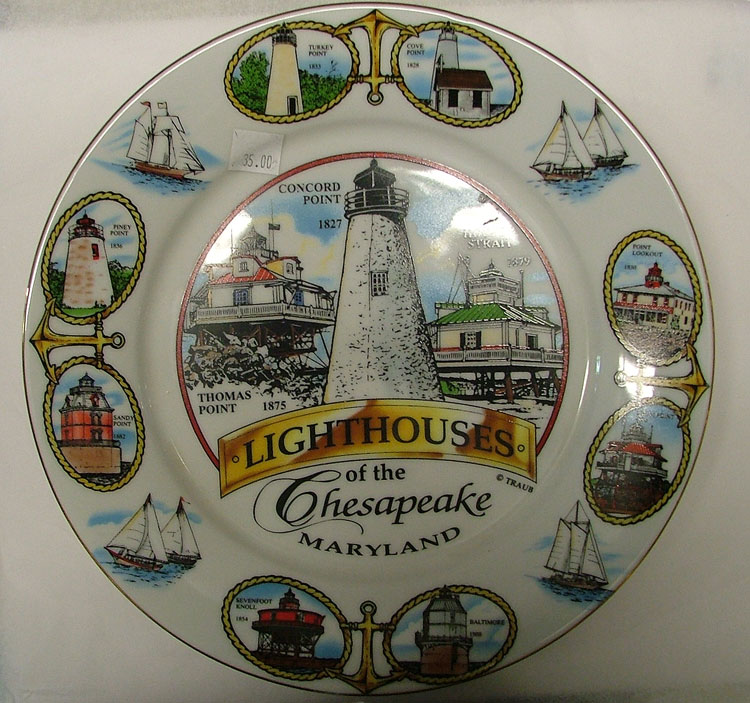 This popular plate showcases the Lighthouses of the Chesapeake, Maryland.
Visit BAHOUKAS Antique Mall and Beer MuZeum Soon! There's always something interesting!