Do You Remember a Milkman?
Many have fond memories of their milkman delivering local milk in bottles. Some even remember having an insulated box that sat outside the door for the milkman to place your bottles.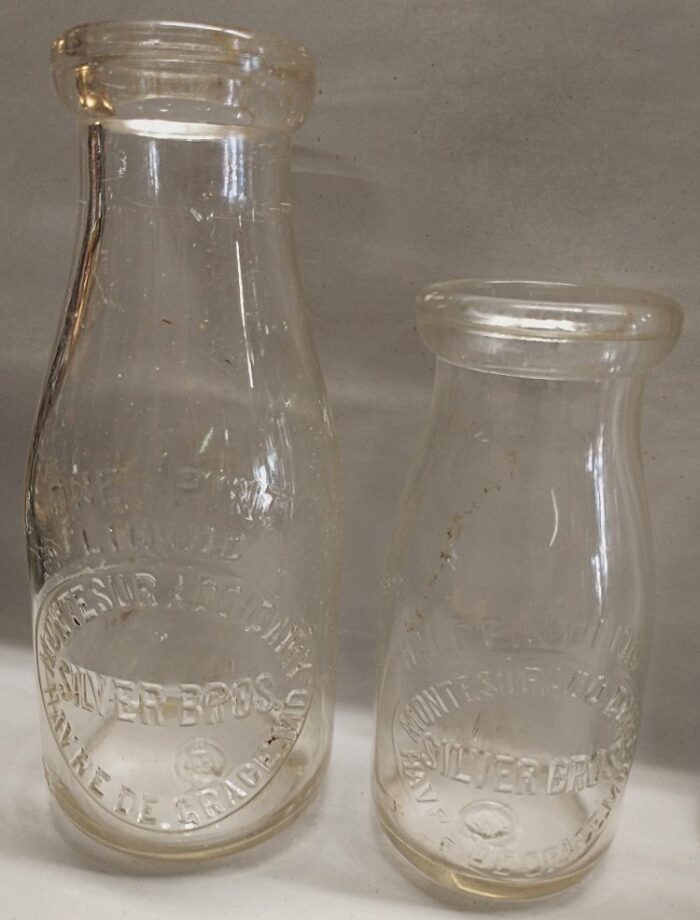 Wonderful Local Collection
Bahoukas has acquired an extensive local collection of Havre de Grace milk bottles. Besides George's personal collection, we have plenty to share.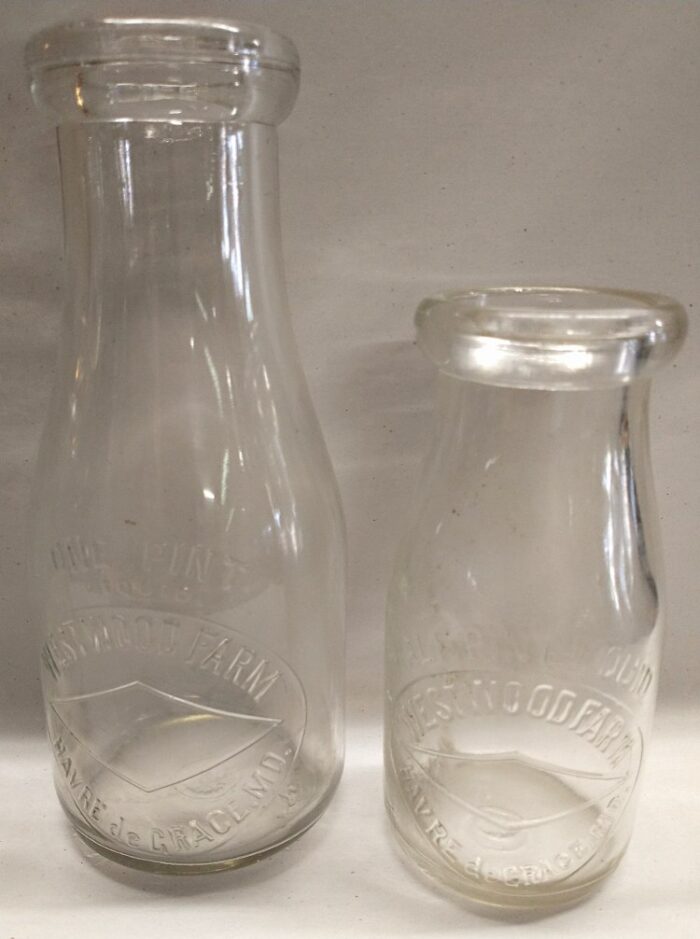 Quarts-Pints-Half Pints
There are so many delightful ways to use these bottles besides just having them in a collection, sitting on a shelf.

Fill with colored water and place on a window sill. Better yet, add some fresh flowers.

Maybe you have a collection – like different colored sands or buttons – that would look lovely kept in these bottles.
Don't forget the rest of our milk bottle collection!
We have an extensive collection of milk bottles. Here's a pic:
Don't forget that these would make interesting flower or candle holders for a wedding or other special events. Stop in and look over this collection. You know, we'll be watchin' for ya!