Military Duffel Bag, Jackets, and even a trunk
The previous 3 blog posts gave you a glimpse of our military memorabilia. There's plenty to browse in our store. Below is a pic of a duffel bag and trunk.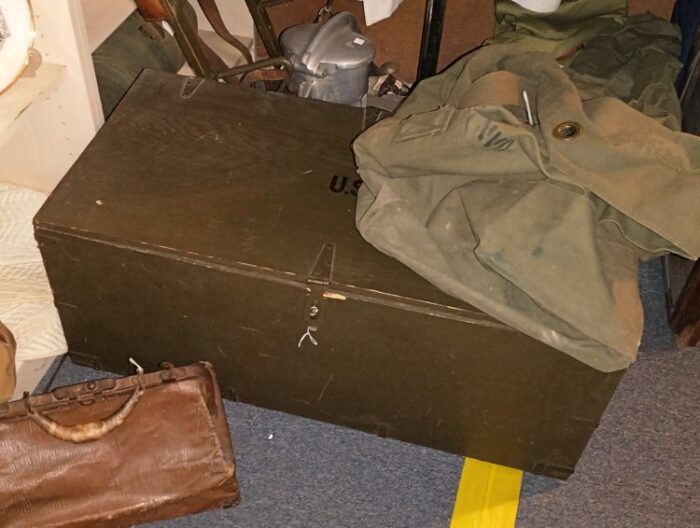 As you prepare to enjoy the first long weekend that announces the promise of summer, don't forget to take a moment to remember our Veterans who gave the ultimate sacrifice. If you have an opportunity, attend a Memorial Day Ceremony or visit a cemetery.
In the meantime, enjoy safe travels. We look forward to seeing you and – yes – we're watchin' for ya!