Ashtrays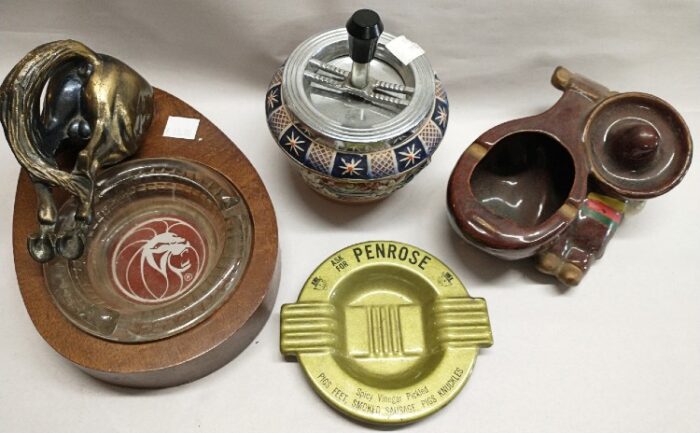 To show you just how diverse ashtray collections can be, here we show you a German Spinner by Gerzt (top center), the resting Mexican (made in Japan), the promotional ashtray from PENROSE, and the horse's 'arse'. Yep, something for everyone!
Cooper Hewitt, Smithsonian Design Museum
Did you know that ashtrays are a design element included in the Cooper Hewitt Museum, located in the Andrew Carnegie Mansion on Fifth Avenue, NYC? We sure wish we had one of these in our collection!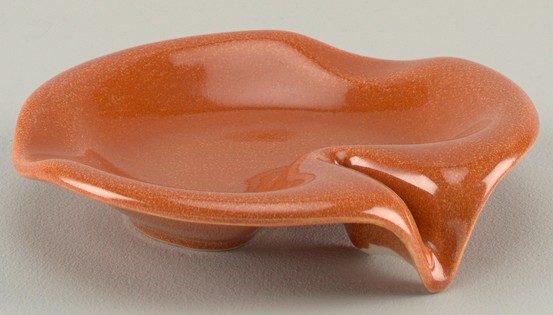 Russel Wright designed ashtray
… is displayed at the Cooper Hewitt
Lighters
Do you ever wonder who invented the first lighter? No, it wasn't the Zippo Company, though they certainly improved on it! The first was invented in 1823. The Zippo didn't come into the picture until 1932.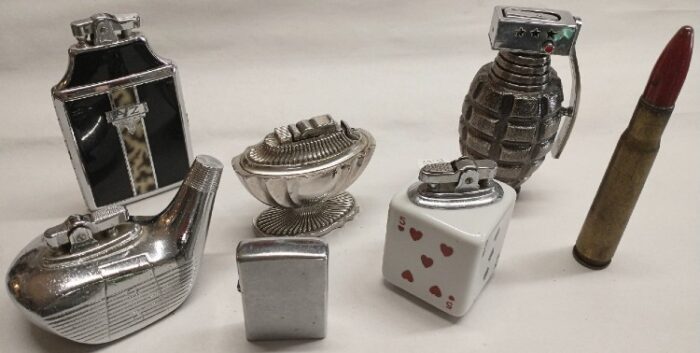 The above lighters can be found in our shop and include: Top left: a cigarette case with lighter, a Queen Anne style lighter, a novelty grenade, military shell, and card cube, a Zippo lighter, and a rather art deco looking styled tabletop lighter.
So if you, or someone you know, has a collection of lighters and/or ashtrays, you just might want to check our collection. We're here. And we're watchin' for ya!