Hunt, Helm, Ferris and Co
This amazing 1906 Star Coaster wagon is approximately 40″ in length with spoked, cast iron wheels. It's a beautiful piece that we believe may have more recently been painted black. Come see this piece. It's in our front display window. And it's a beauty!
Beautiful Wooden Nail Keg
In excellent condition, this beautiful wooden nail keg is 18″ in diameter and 29″ tall with metal hoops. We believe it's from the 1960s. You can see it in our front display window sitting on the beautiful Star Coaster Wagon.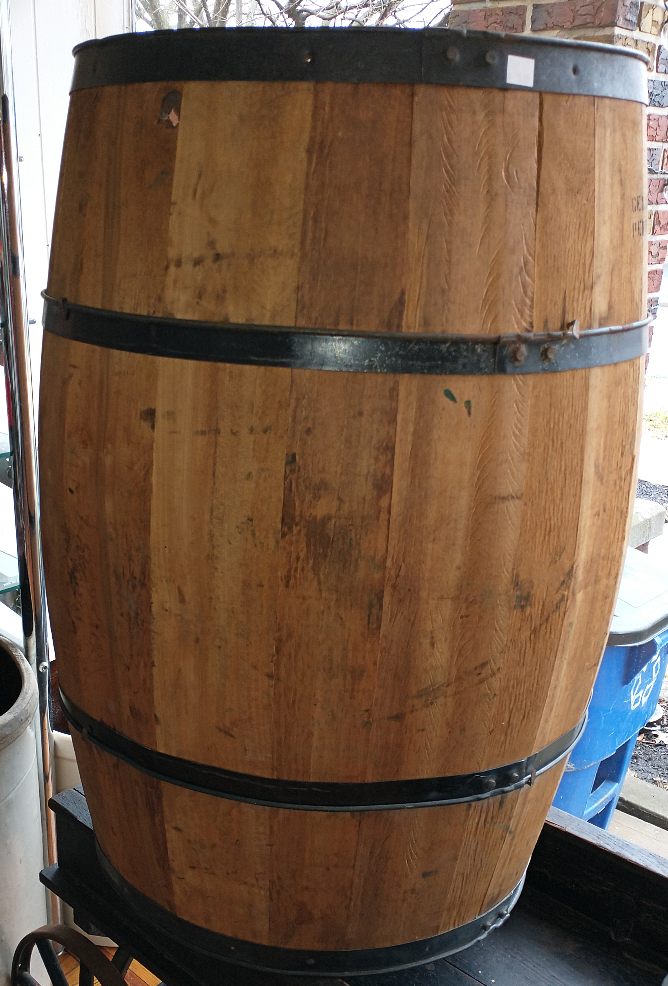 These two pieces are in excellent condition. Surely, you have the perfect location and use for one or both. Stop in soon to view them. Chat with George. You know we're watchin' for ya!