Do you collect license plates? We have several milk crates full of old license plates. Whether you hang them on a wall in the barn, workshop, or garage, we have an interesting collection at Bahoukas Antiques, including 'sets.'
Sets of Old-Antique License Plates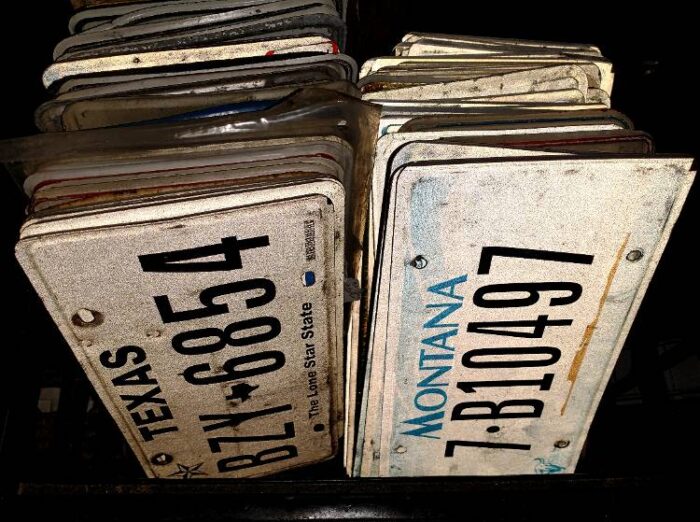 Did you know that if your antique car fits the criteria, you might be able to use a set of old license plates on your car? CLICK HERE for a great link that helps to explain the process.
CLICK HERE for direct info from Maryland's Motor Vehicle Administration regarding use of vintage plates on historic and street rod vehicles.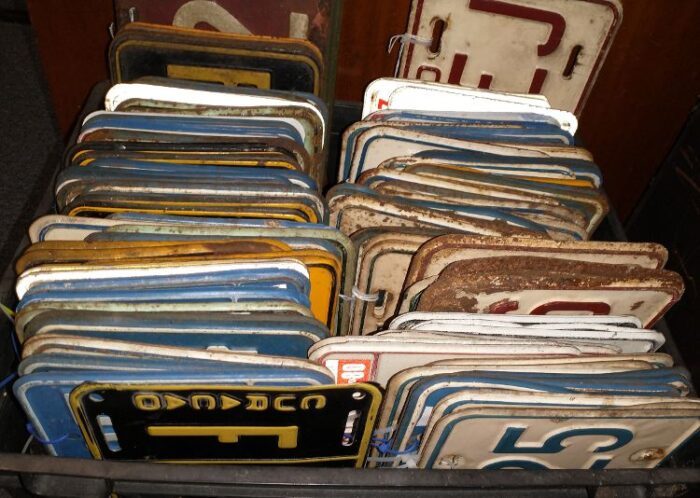 We encourage you to stop in and take a peek at our vintage license plates. And you know it, we'll be watchin' for ya!