5-3/4 " and telescopes to 9-1/4″
This whoZwhatsits is sterling silver, from the 1890s, and is part of the Stirer Estate (which we'll be sharing soon).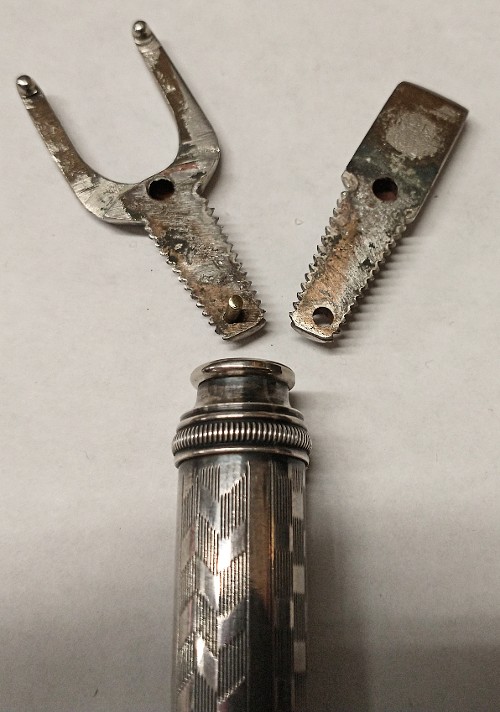 Have you guessed yet?
This is a holder for opera glasses. It's in amazing condition. And we had to really search to find out what it was. Then to learn that it telescoped as well – WOW!
As you can see, we always have fun with our 'discoveries' and encourage you to stop in soon. Discover your favorites at Bahoukas Antiques. And you know, we're always watchin' for ya!