oops.. Bottles!

What is it about those tiny bottles we find in antique stores? So many sizes, shapes, colors, they're just fascinating.
We have a wonderful collection of tiny bottles.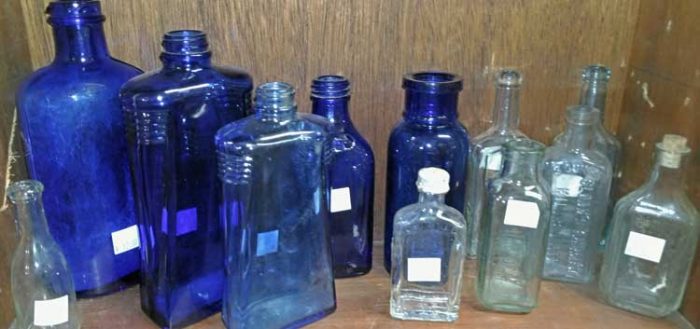 This selection has a few larger blue bottles. Can't you picture them lining a window sill. Maybe you see them with a few wildflowers or a single white stem: a petunia, or a single white rose, or maybe just a beautiful white daisy.
No matter how you use them, tiny bottles make for a wonderful 'collection' and add a bit of personality to your home or office. Stop by soon, we'll be watchin' for ya!