Basket Backpack – Adirondack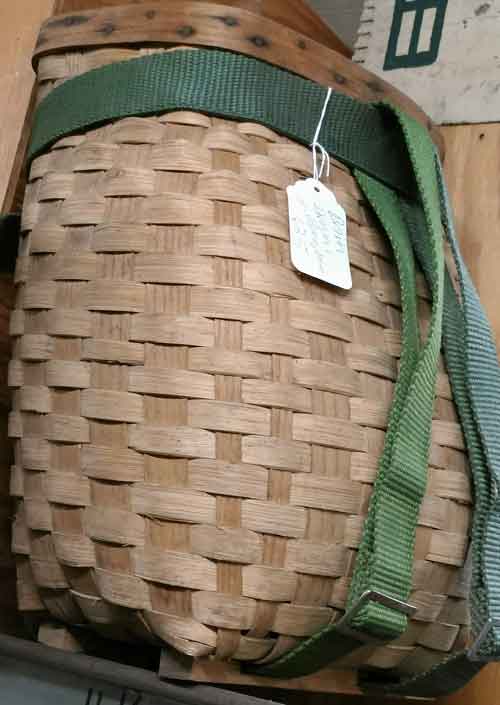 This unique basket backpack needs an owner.
It was sitting on a high shelf and we just realized it was up there. It has many possibilities:
Picnic Basket
Use when fishing
Trappers Basket
Foraging for Mushrooms
Gather produce from your garden
Even a Laundry Basket
Have an idea that might make this basket useful to you? Stop by and see it soon. We only have one! Yep, we'll be watchin' for ya!