Bahoukas Antiques has an amazing collection of lunch boxes. But today we want to share two really unique ones.
Camera-shaped Lunch Tote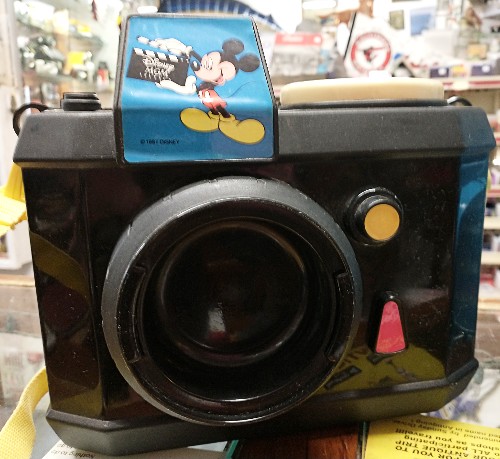 This is a delightful lunch tote, complete with a yellow strap. It's 1987 vintage. This is just too darn cute! Stop in and see if for yourself!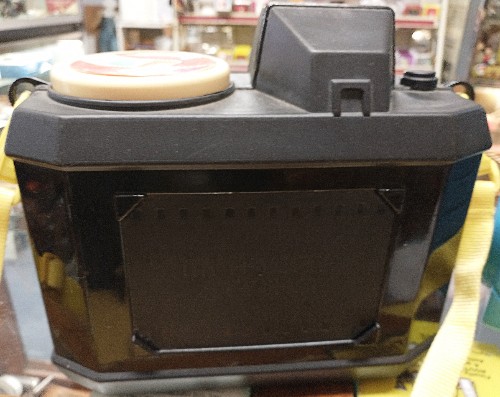 Another fun lunch box (tote) – Rock N Roll
Rock-n-Roll Jukebox
This fun Rock-n-Roll Lunch Tote (lunch box) is in great shape minus the strap.
Hundreds of Collectible Lunch Boxes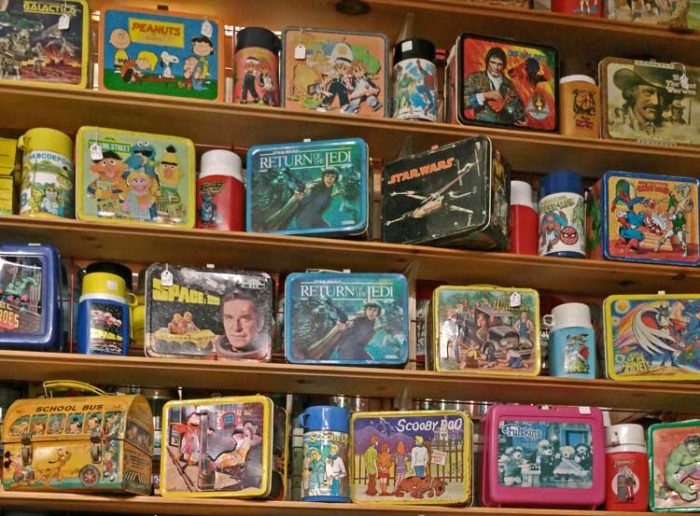 Lunch boxes are one of the favorite collectibles of kids of all ages. Whether you choose one from your favorite tv show, Disney character, or celebrity, we have a huge – HUGE – selection. We just add at least another 80 to our shelves.
Stop in today and pick one out. Whether you continue to use it as a lunch box, store your favorite treasures, or add to your collection, we're here and we're watchin' for ya!