…. oh yes, a play on the word lunchboxes!
"Paileontology" was coined by the now-defunct Whole Pop Magazine Online!  __from the SmithsonianMag.com
In the early 19th century, men carried their lunches in metal containers to keep the meal clean as they headed to the coal mines or the factory job.
In 1935 the first lunchbox similar to our collectibles was a Mickey Mouse schoolbus. Since then, nearly every tv/movie character has found their way to a lunchbox cover!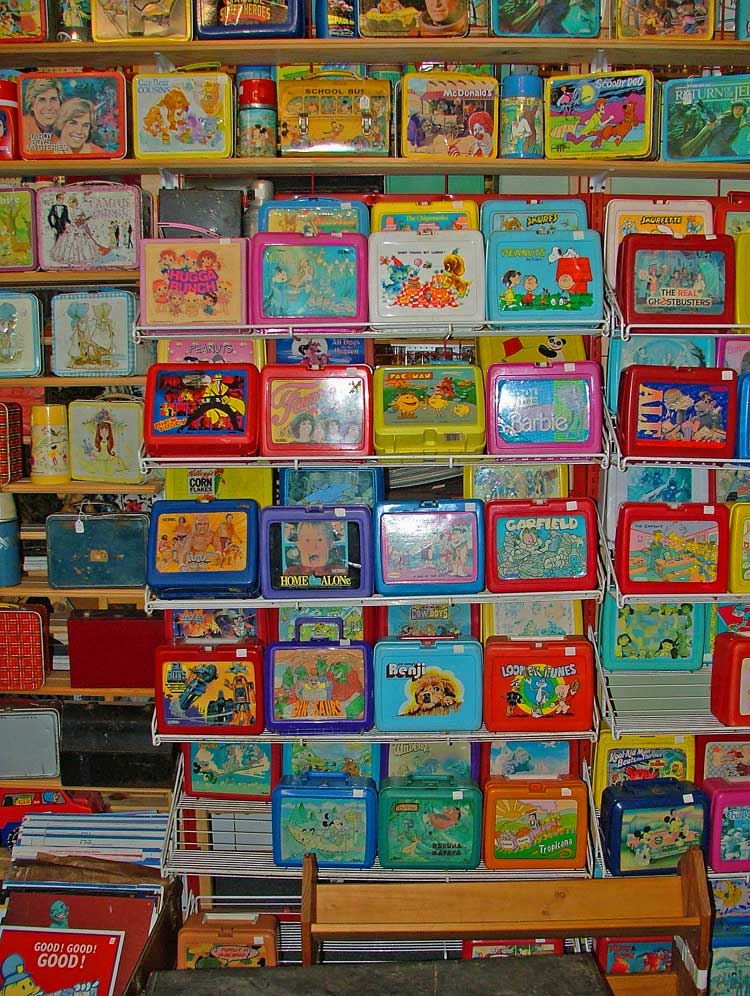 Did you have a favorite lunchbox? Or lunchbox character? Do you still have your lunchbox? Do your kids still carry a lunchbox?
If you want to walk down memory lane, stop in and discover your favorite lunchbox at Bahoukas. Yessiree… we'll be watchin' for ya!