A bit of Lunch Box History
Dads carried metal tins with lunch to their jobs in the coal mines and factories. Of course, it wasn't long before their children wanted to copy their dads.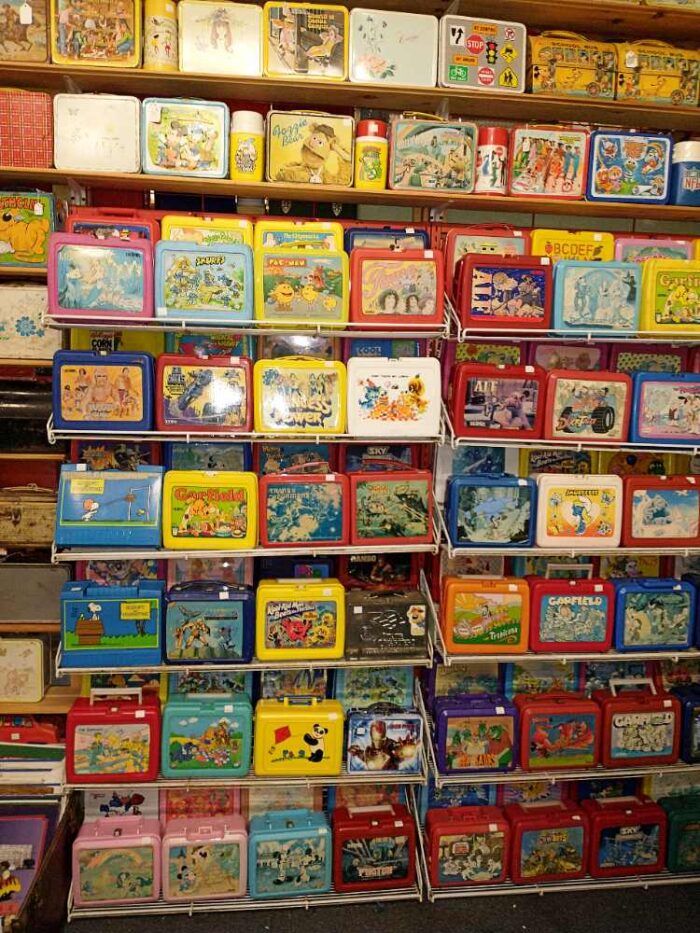 Many of the latest additions are complete with thermoses as well. Do stop in and check it out. They are a great last-minute gift for a child in your life – or your favorite collector. Remember, not just great for lunch, but fun for picnics, playing, keeping treasures, and more.
School Desks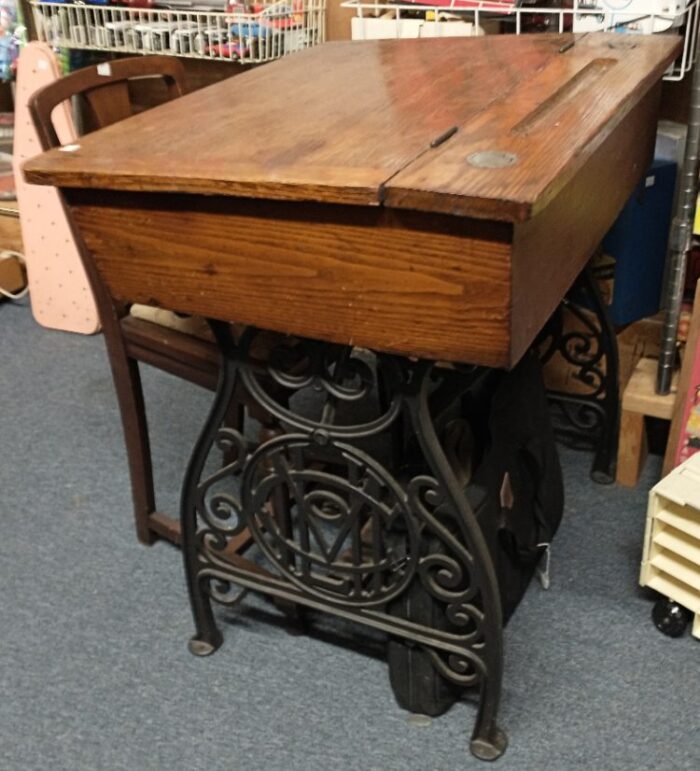 The above desk is in beautiful condition. We also have another as pictured below: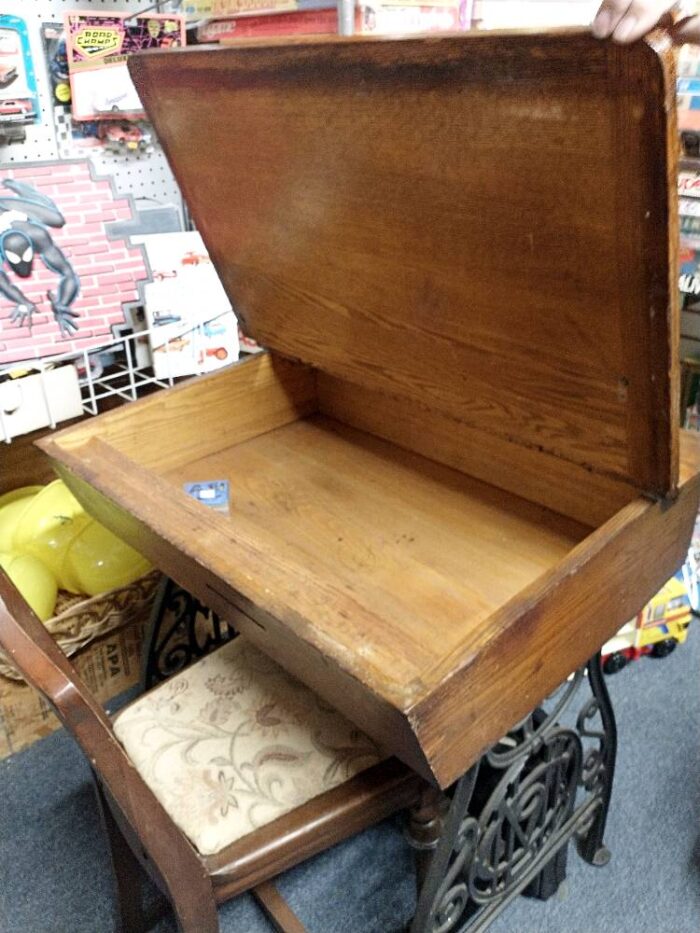 Another choice is this wood desk: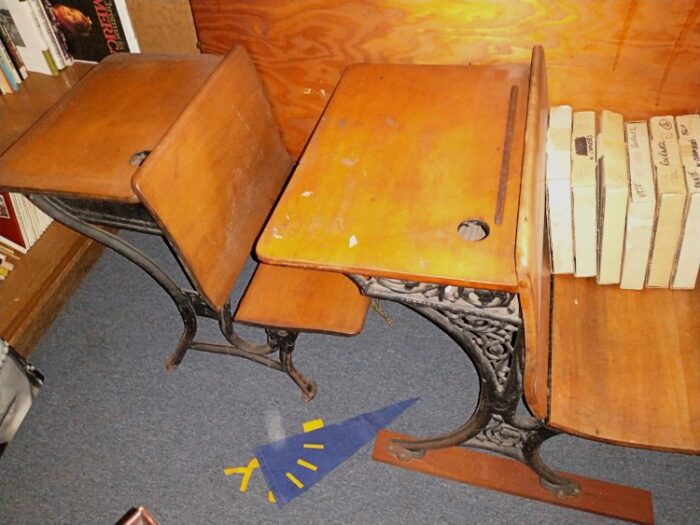 1881: The Fashion School Desk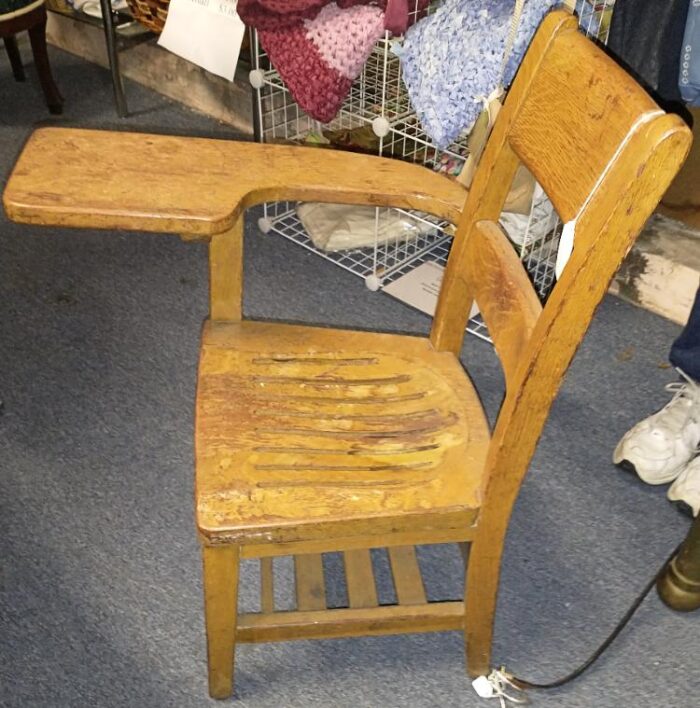 Old School Chair
… with writing pad. These are solid and have a shelf on the bottom to place books and bags.
So whether it's a lunchbox or a school desk, we can add a last-minute 'surprise' to your holiday gift-giving. Hurry in. We're watchin' for ya so that we can help you with your last-minute searches. Don't forget, we DO CLOSE for Christmas Day and New Years Day. (Give us a call to be sure we didn't leave early on the eve of both!) Happy Holidays!