…working men protected their lunches from the perils of the job site (just imagine what a coal mine or a quarry could do to a guy's sandwich) with heavy-duty metal pails.

from SmithonianMagazine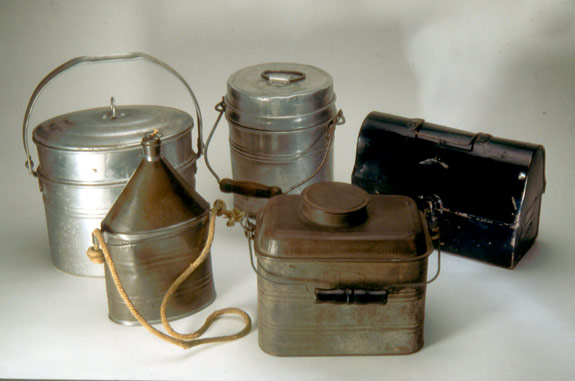 Soon after…
Around the 1880s, school children who wanted to emulate their daddies fashioned similar caddies out of empty cookie or tobacco tins. According to the timeline, the first commercial lunch boxes, which resembled metal picnic baskets decorated with scenes of playing children, came out in 1902.

from SmithonianMagazine
The American History Museum of the Smithsonian Institute houses the lunchbox collection. For information to visit, CLICK HERE!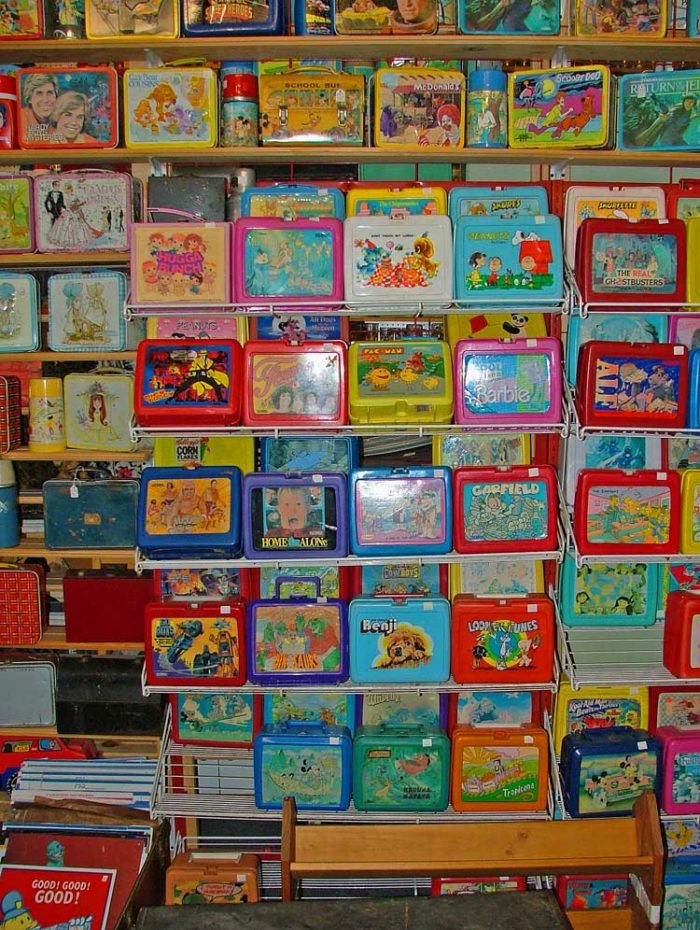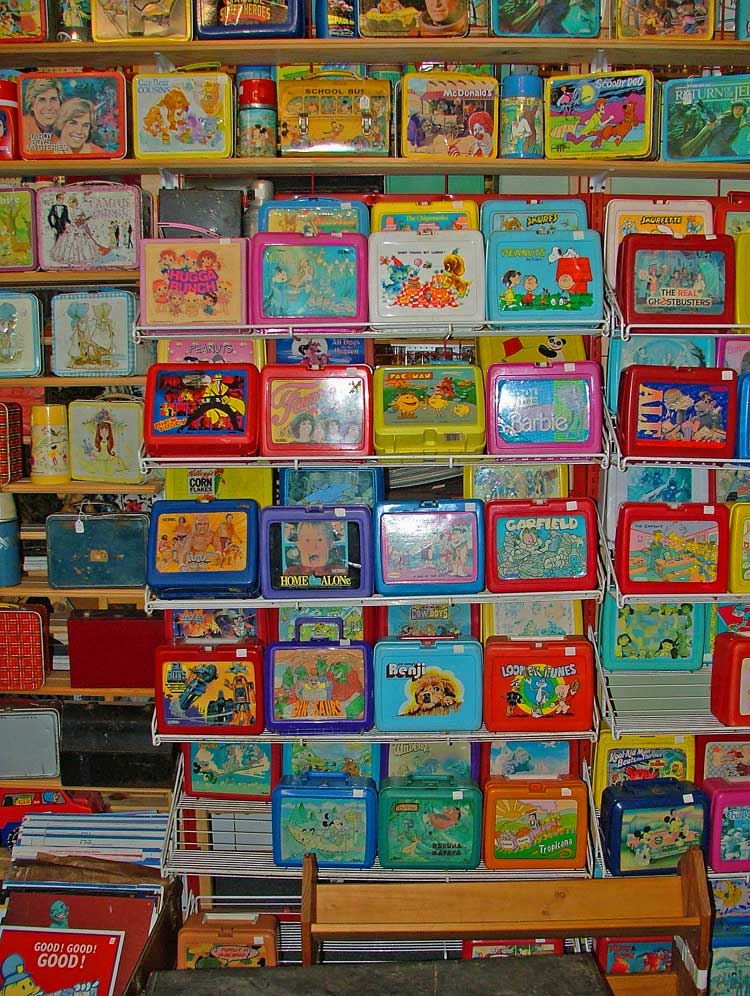 We've written a great deal about lunchboxes and shared our collection in previous posts.
SEE THESE POSTS BY CLICKING HERE
Do you have a favorite boo character/tv show/celebrity collectible lunchbox? Or maybe you've been looking for one? Stop in and visit us soon to see our extensive collection.
Yes, we are watchin' for ya! And don't forget, school is right around the corner. Possibly your youngster would love to have a lunchbox from Bahoukas!