Day 31 We Talk OYSTERS!
In our area, oysters are popular. An oyster platter is an appreciated gift – possibly a perfect hostess gift! We also have several tins from oyster packing firms. These items are very collectible!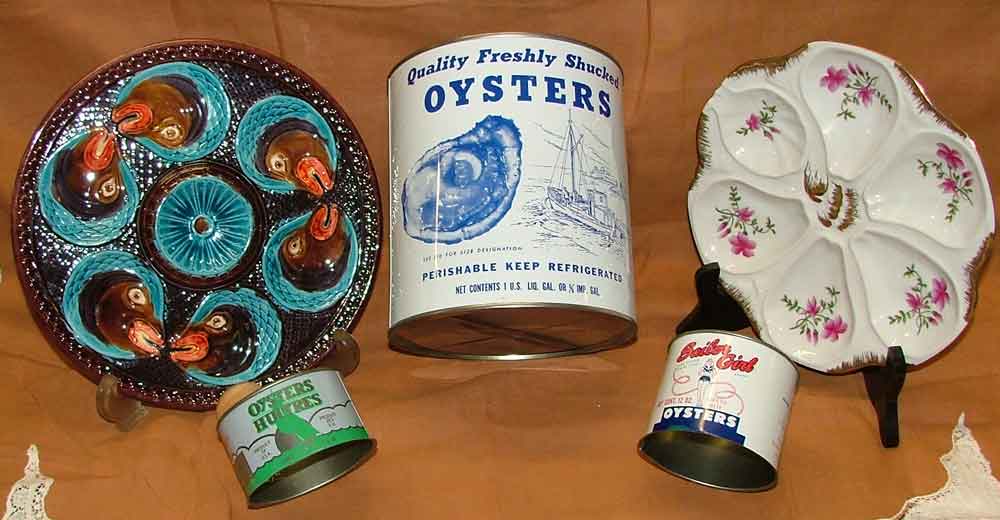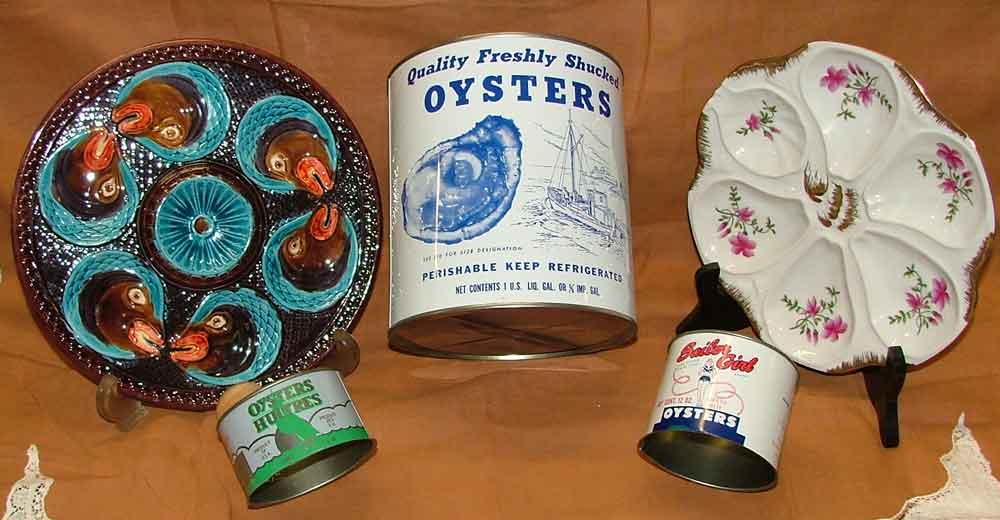 We also have this framed print "Unloading Oyster Luggers 1905" and the book Heavy Industries of Yester Year – Harford County's Rural Heritage by Jack Shagena Jr. and Henry C. Peden, Jr. This book is available in our shop.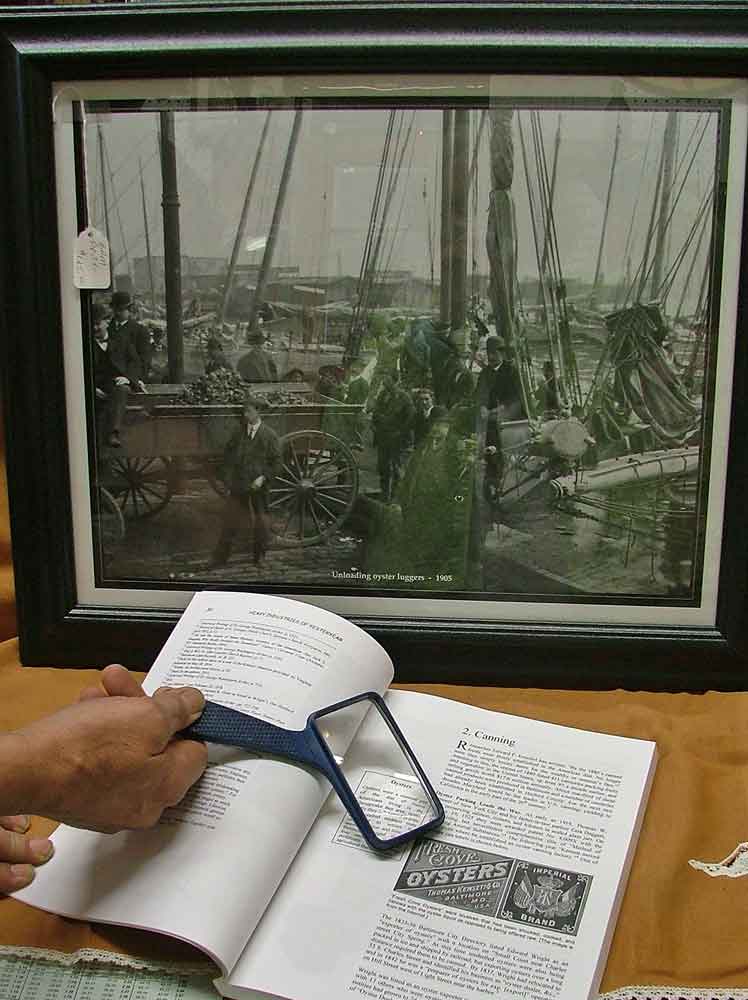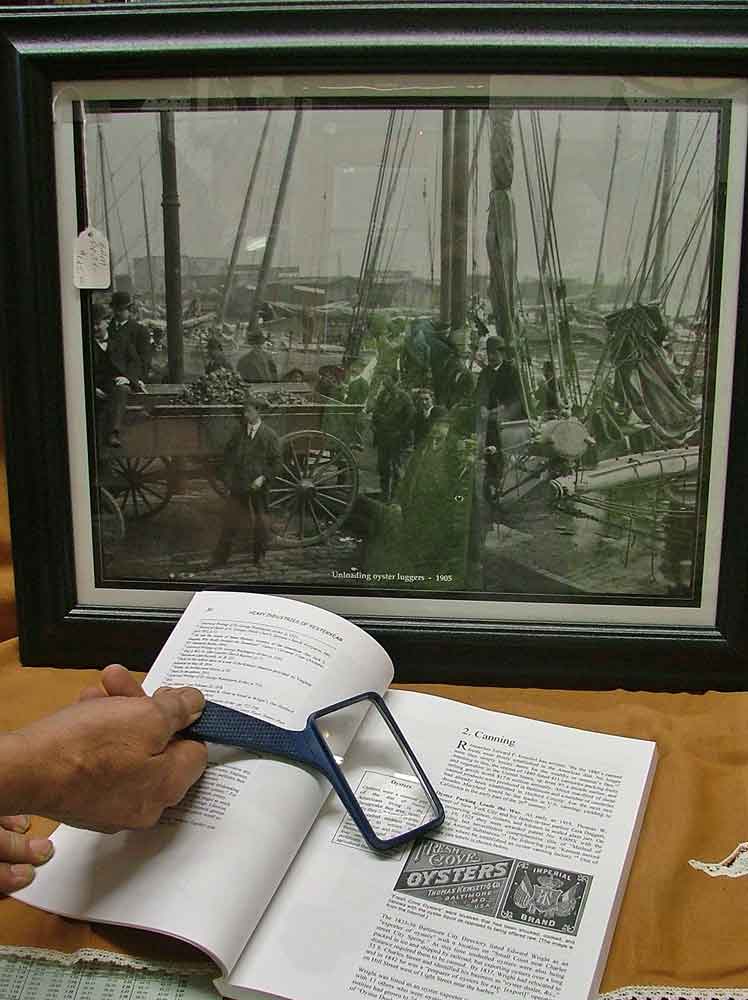 Early French settlers designed small boats that would easily navigate the waters between ships and in Louisiana's swamps.  These boats were called French canots; they had a rounded bottom and a small fin that allowed them to go in shallow water.  They became popular fishing boats and then oyster boats.  These canots eventually became known everywhere as New Orleans Oyster Luggers.
Here's a few tidbits about oysters and the Chesapeake Bay:
500 B.C.: The earliest evidence of oyster harvesting — shell deposits called middens — indicate that people living in the Chesapeake region were eating oysters and other shellfish as long as early as 2,500 B.C.

1600s: Early colonial settlers frequently remark on the size and quantity of oysters in the Chesapeake Bay. Oysters were likely harvested using boats, rakes and by wading into shallow water to simply gather them.

read more in the article in The Baltimore Sun
Yes, we have quite a variety of ideas in our 44 Days of Gift Giving. So come on in and visit us, we'll be watchin' for ya!