CRACKLE GLASS Adds Sparkle to the Holidays!
GLASS is the third most popular collectible in the world, preceded only by coins and stamps. We feel CRACKLE GLASS is the most beautiful. Have you ever seen CRACKLE GLASS in a window when the sun reflects off the glass? A window decorated with different colored crackle is truly breathtaking.

Crackle Glass is known by other names, such as CRAQUELLE GLASS, ICE GLASS, OVERSHOT GLASS.
It was the Venetian Glass Makers of the 16th Century, who invented this marvelous process. The glass was immersed in cold water while it was molten hot, thereby cracking the glass. The glass was then reheated and either mold or hand blown into the shape the glass blower desired. The reheating of the glass sealed the cracks. If you run your hands over CRACKLE GLASS, you can feel the cracks, but the inside is smooth to touch.

Glass makers from the 19th Century and even today are still using the same methods.

Some of the companies that produced CRACKLE GLASS are: Blenko Glass Company, Pilgrim Glass Company, Mt. Washington Glass Company, H.C. Fry Glass Company, Boston & Sandwich Glass Company, Hobbs, Bruckunier & Company, Cambridge Glass Company, Kanawha Glass Company. Some of these companies are still operating today, making CRACKLE GLASS.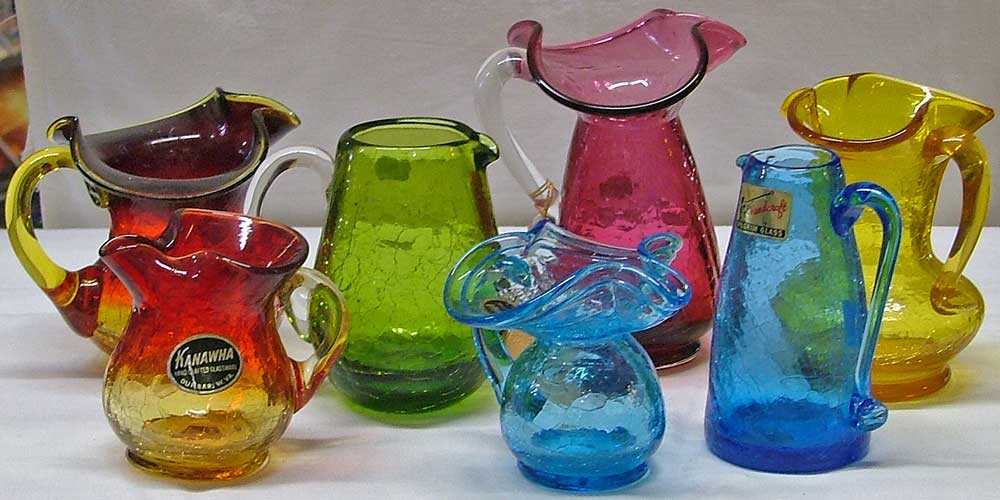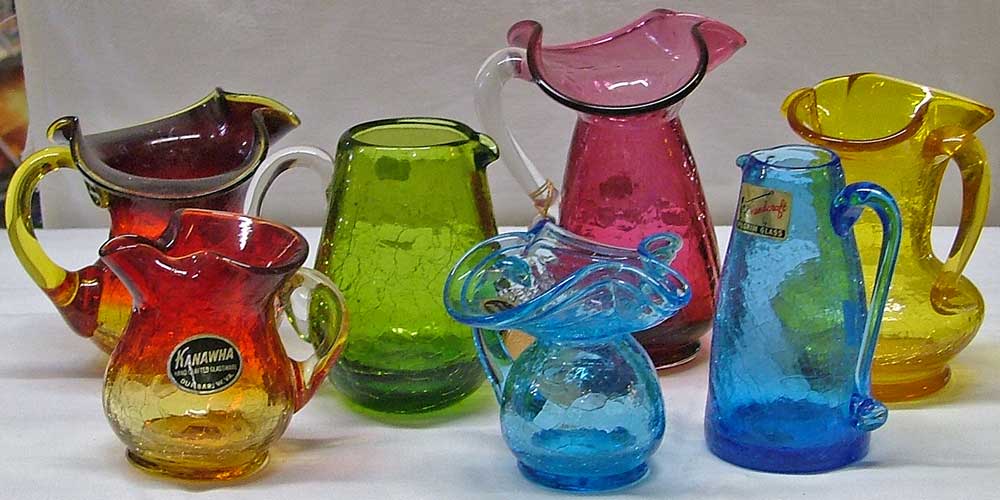 Pieces included in the above photo are Kanawha of Dunbar WV, Pilgrim Glass, in beautiful colors of amberina, green, amethyst, blue and amber. The beautiful little vases and pitchers are stunning on a window sill where they'll beautifully reflect the the light.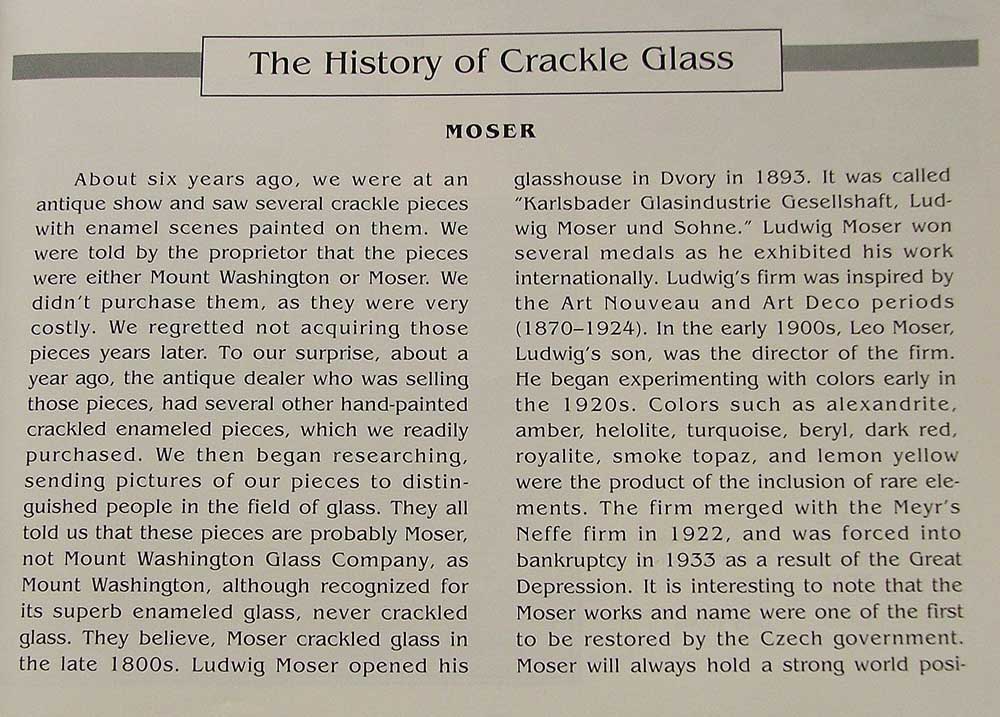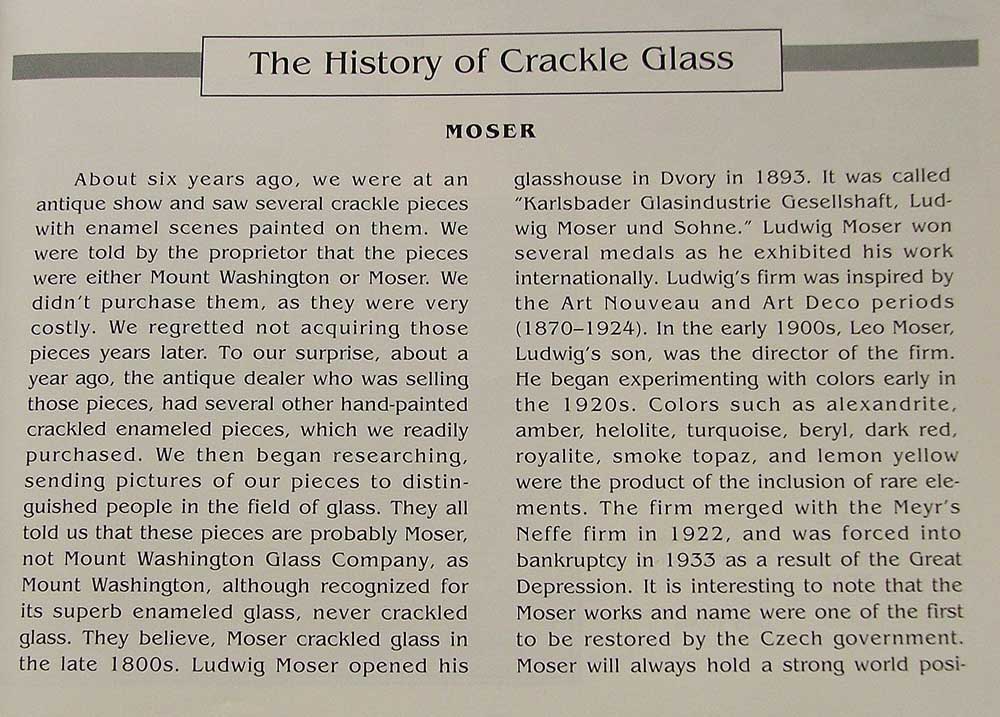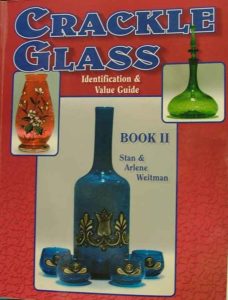 The above excerpt is taken from the book: Crackle Glass, Volume 2 by Stan and Arlene Weitman.
Well, you know the story… we have 44 Gift Giving Ideas PLUS! So stop by soon…. Christmas isn't far off.
We're ready to help. And yes… we'll be watchin' for ya!