KNIVES May Not Seem Appropriate
But a knife is a tool first and foremost. A pocket knife quite often will have more than one blade that will allow you to loosen/tighten a screw, or even open an envelope. Others can be used to whittle wood to create a toy or small sculpture, open a package, remove a splinter, and still others are used by hunters.
CLICK HERE for a great list of 101 Pocket Knife Uses
The photo below shows the following: at top is a Display Knife made for Jones & Company by Maxam. Below that are l. to r.: 1970s Buck Knife #317 with a black case – no longer made, a 1950s Boy Scout Knife "Be Prepared", a pen knife by Imperial with 2″ blade and a Florida Souvenir Knife in sheath and it has a small compass on the handle. The bottom row is an advertising pocket knife with 3″ blade for P.K. Maurer & Scott Sales Inc. – says High Explosives Blasting Supplies and also IV. 3.0300 Phila. 27, PA, also a Johnston Mfg pearlized handled 2″ blade pocket knife, and a U.S. Military knife by Camillus 1977.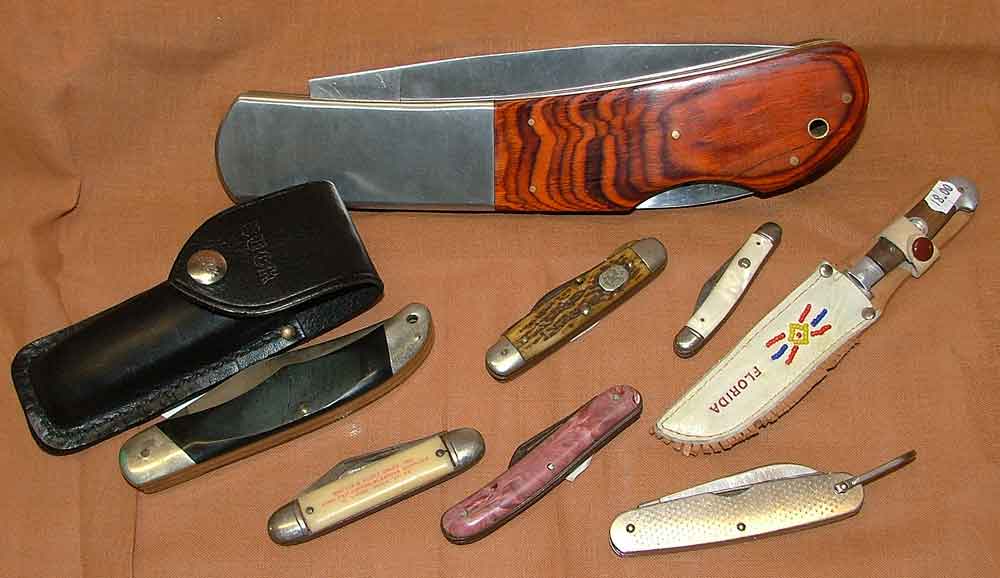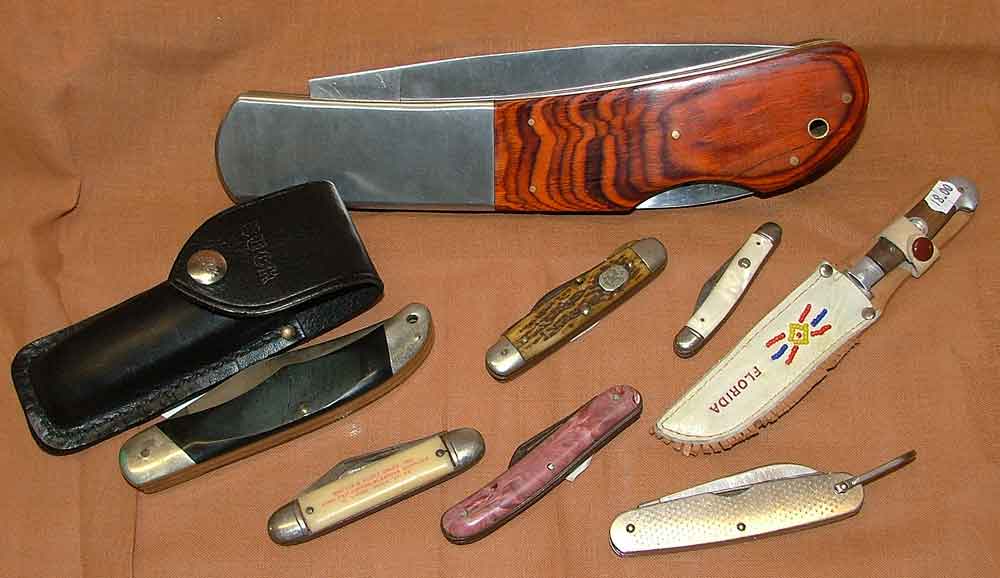 KNIFE SAFETY
… because YOUR SAFETY matters to everyone at Bahoukas. We've attached this short video to help guide you in using your knife. All kids should learn from someone with experience. Think safety first! ENJOY!
Okay… stop in soon with your gift list, we'll be watchin for ya and ready to help!