In Havre de Grace it's "PLAID FRIDAY" (day after Thanksgiving 2023). Wear your plaid and get 10% discounts in many shops downtown. To celebrate the beginning of serious shopping for the holidays, here at Bahoukas Antique Mall and Beer MuZeum, we're featuring a variety of Holiday Ornaments.
Click on the pics to enlarge most of them.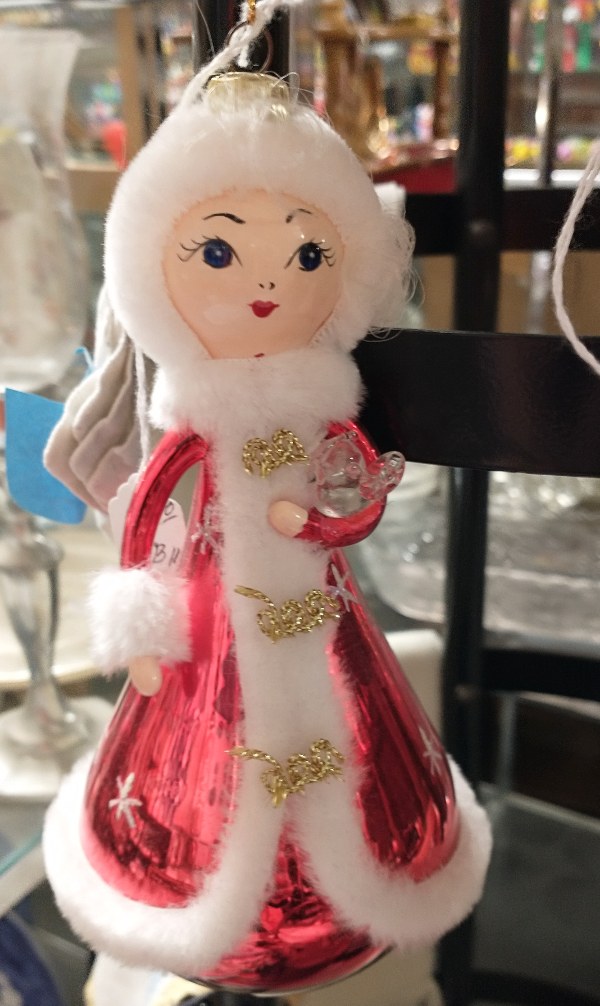 Do you begin your holiday decorating the weekend following Thanksgiving Day? We do. Our PEZ tree is in our window and we'll continue to decorate the front windows over the coming week. And in this blog we're highlighting many holiday ornaments that might be the perfect addition to your collections.
We know that the time between Thanksgiving and the New Year goes quickly. So we encourage you to stop in soon. Today is a "perfect-weather" day! Stop in and pick out a few decorations. Then take some time to browse the shop for that perfect gift for someone special.
As you know, we're here and we're watchin' for ya!