Boxes of Surprises Abound at Bahoukas
Look at this wreath and tell me you wouldn't love it! CLICK HERE for the directions on how to create!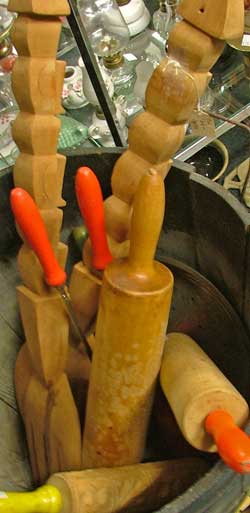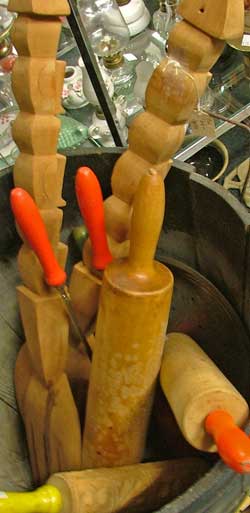 We have a variety of unique rolling pins as well as a number of large wooden spoons used for decoration.
Are you crafty? There are some fun ways to use these items to create a beautiful gift. You have time – we have the items to help you out!
Need ideas? CLICK HERE for a great article offering 16 decorative ideas using old rolling pins. If you create something, be sure to send us a photo!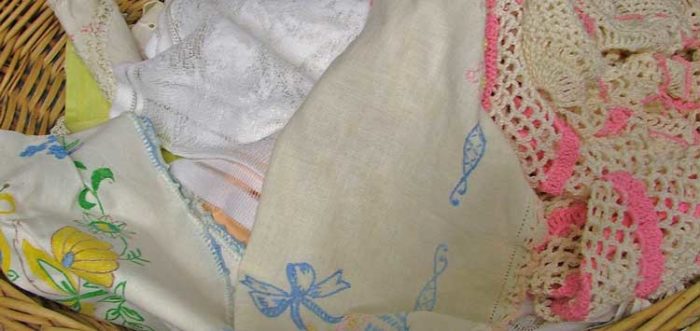 Oh my, there are some beautiful ideas for gifts created from old hankies. Check out AllWomensTalk.com for some wonderful and fairly easy crafts. You can also try your crafty fingers with those old doilies that many of remember our grandmothers having on their furniture. Visit this site for some beautiful ideas that are even in time for Christmas gifting or decorating! NOTE: This site loads slowly due to ads, but the ideas are definitely worth it!