IF IT'S PINK DEPRESSION GLASS – YES!
We absolutely love this collection. If, per chance, you don't remember what Depression Glass is, here's a bit of background:
Glassmakers couldn't sustain through the Great Depression by providing the popular labor-intensive cut crystal glass of the 1920s to the upper class. Much like we've seen distilleries pivot to hand sanitizer and designers pivot to mask production during the COVID-19 pandemic, glass companies that once made luxury crystal were forced to reconsider their products. In an attempt to keep people employed, glass factories in the Ohio River Valley pivoted to mass-producing significantly cheaper molded, patterned glassware thanks to an innovative machine that could produce upwards of 1,000 pieces a day.

from Architectural Digest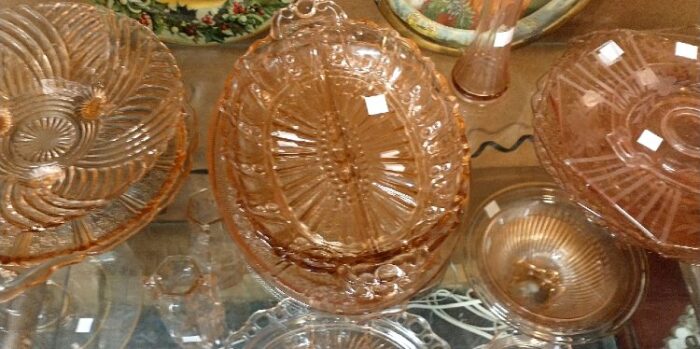 We've just received this amazing collection of Pink Depression Glass – serving dishes to candy bowls.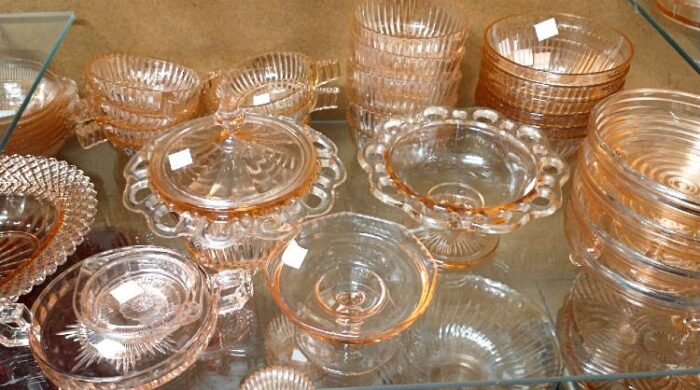 This Pink Depression Glass Collection is exquisite!
Did you know there is a National Depression Glass Association?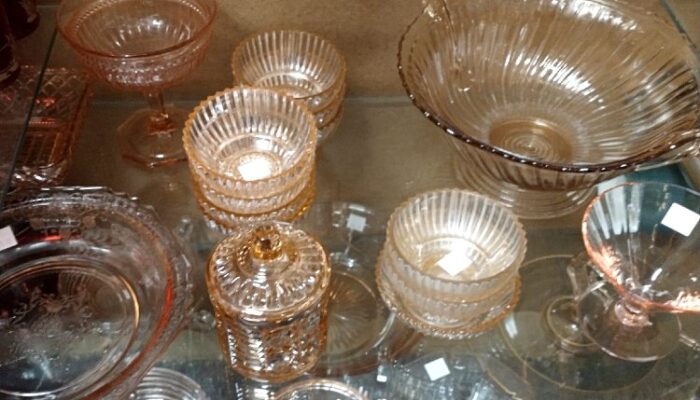 Lovely Pink Depression Glass bowls and parfait dishes, goblets and pitchers.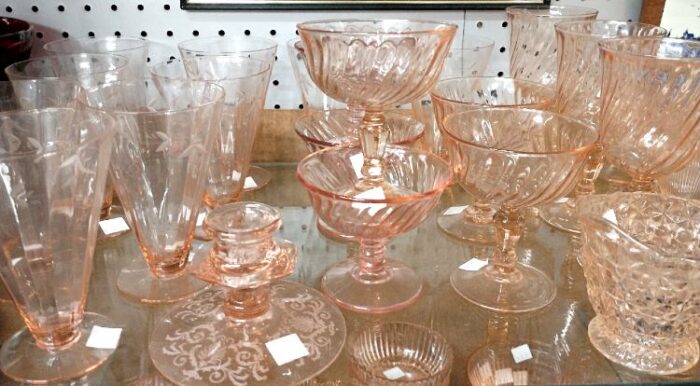 What's really exciting is that, according to this Architectural Digest article, the interest in collecting Pink Depression Glass (and others) could be gaining new interest.
This is just one "Collection of our many Collections! Stop in soon and browse Bahoukas Antique Mall and Beer MuZeum. Yes, we're watchin' for ya!