the wife would play!
Well, that's not exactly how it works. While George visited family in Montana, Barbara put her 'shoulder to the wheel' and began to clean and organize. The following photos don't do the items justice (glassware is a bit challenging):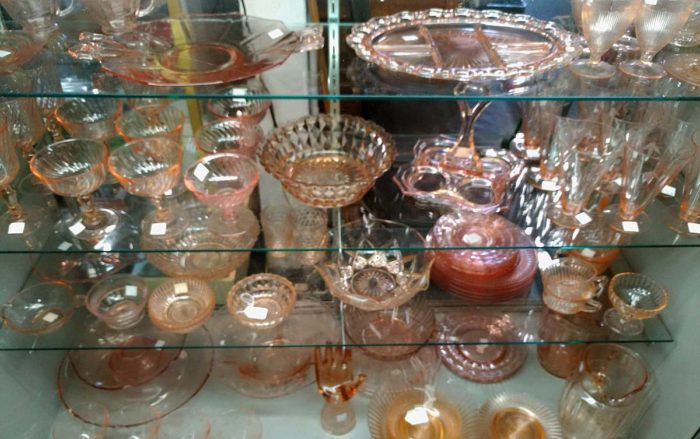 Betty (one of our steady 'volunteers') wanted a bit of 'pink' near the counter. The above pink depression glass is much more beautiful when you stop by the shop to see it. We also had a great suggestion from one of our 'regulars' – the pink depression glass is stunning on a navy blue tablecloth!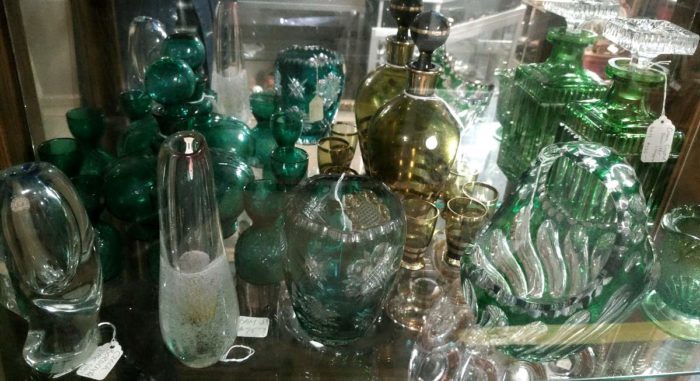 These wonderful shades of green are absolutely stunning. There are some amazing pieces that are waiting for you! Just one could add a dash of class to your holiday decor.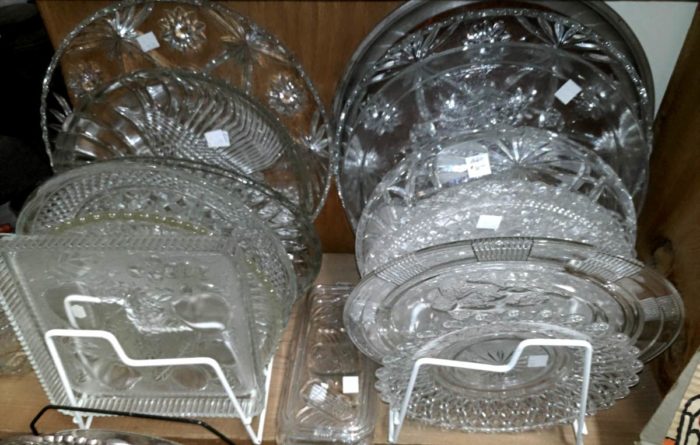 These glass plates can be used to serve nearly everything from delectable chocolates to a vegetable and dip. Wonderful macarons from Les Petits Bisous would be perfect!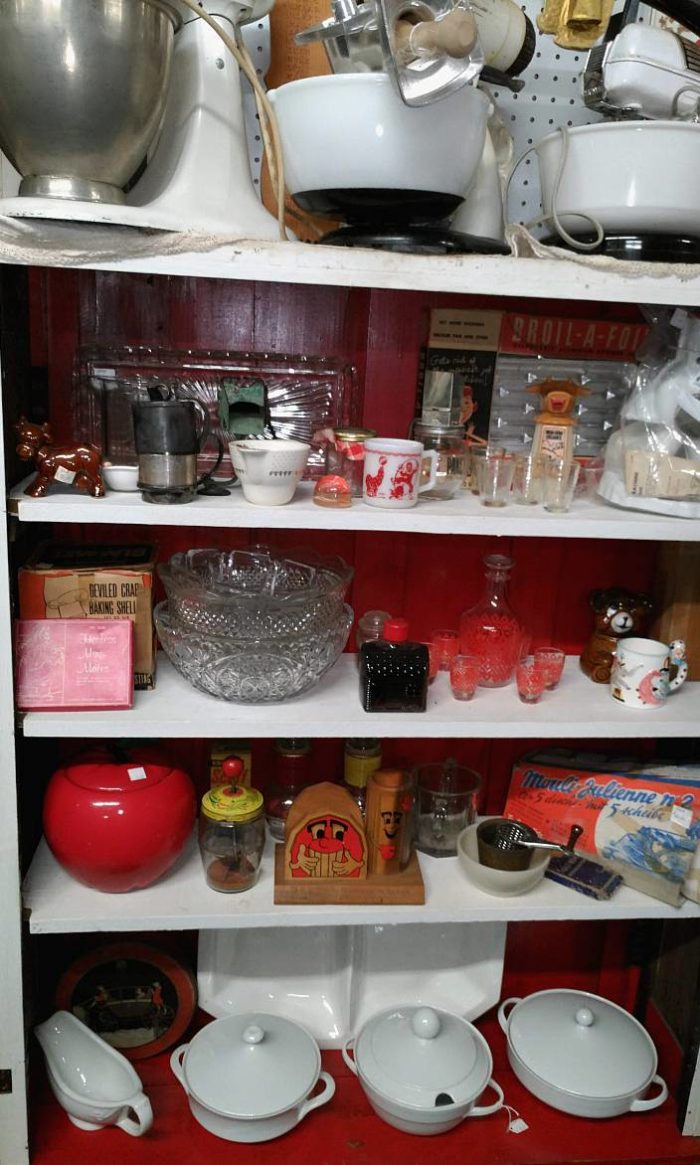 The white covered serving dishes above would make a great dish for those yummy and much anticipated holiday dishes – mashed potatoes or a green bean casserole. YUM! There are many fine items throughout the shop to add a bit of eye appeal to your holiday festivities. Add your favorite recipes to fill the dishes and you'll have some very happy family and visitors.
Stop by and see how many items have been brought to life with the elbow grease and determination of Barbara. She loves showing off the great collections at Bahoukas Antique Mall. of course, there's no end to this task. So we encourage you to stop in frequently as more items are cleaned, shined, organized and readied for your holidays!
Be sure to stop by and say "hi" to George. Of course, we'll be watchin' for ya.