Havre de Grace Collectibles Make Day 11 Gift Giving Special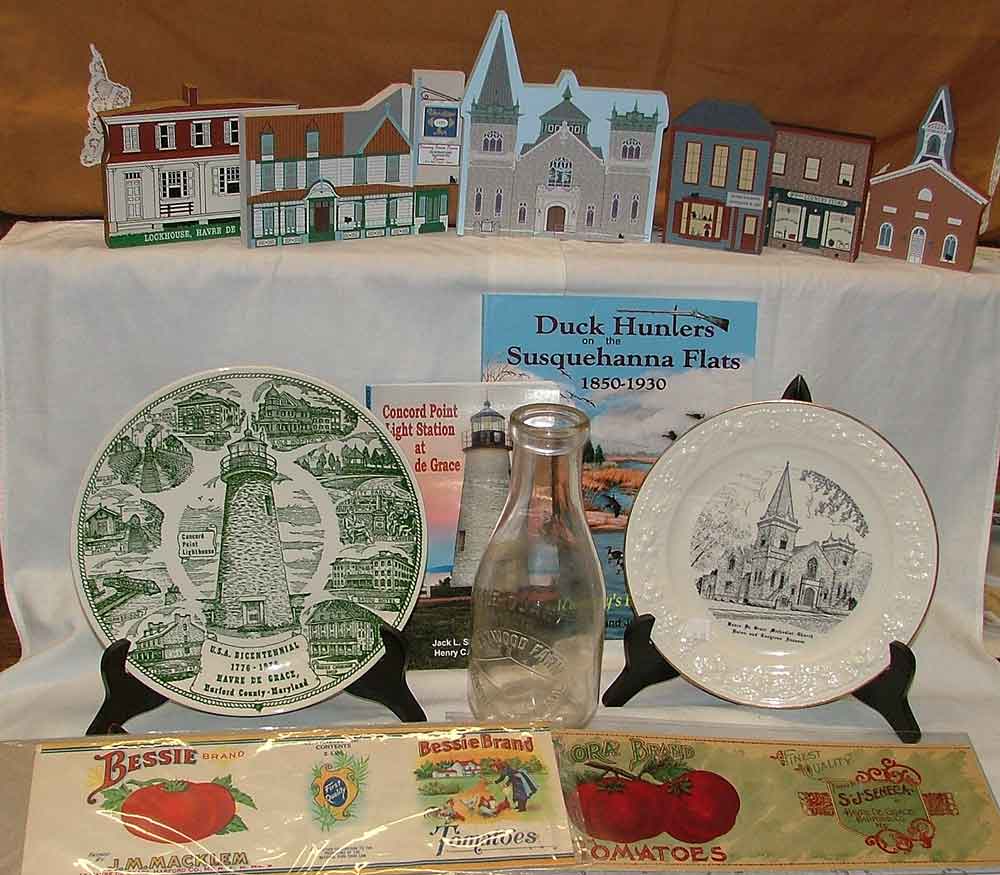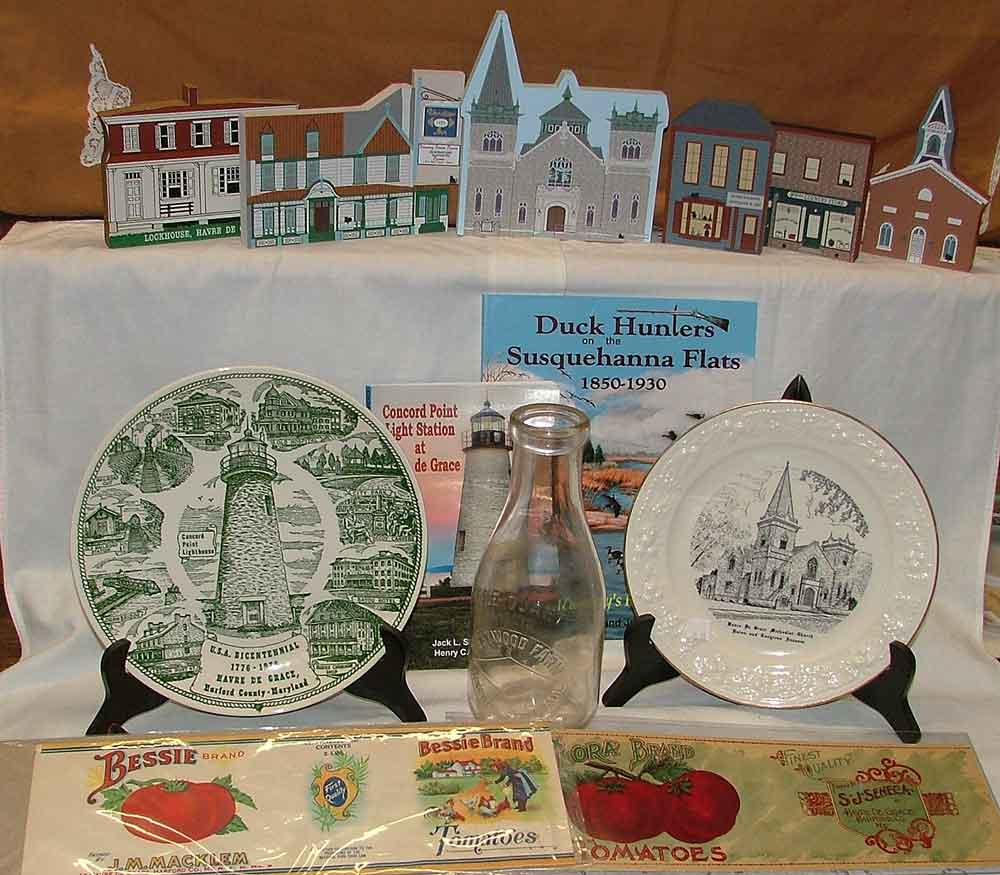 We KNOW there are folks on your list who would truly appreciate a gift from our Havre de Grace Collectibles. We have a variety of canning labels which, by the way, make great decorating for the kitchen! Above is also a milk bottle from Westwood Farm and two commemorative plates – one from the US Bi-Centennial and the other the Havre de Grace United Methodist Church. We have a nice variety of history books for Havre de Grace and Harford County to choose from.
The collector items at the top would make great pieces to add to your holiday decorations – tucked in greens and candles for a buffet table or mantle piece. Lots more ideas await at Bahoukas. Stop in soon… the 44 Days of Gift Giving is counting down… we'll be watchin' for ya!