It's truly amazing what bits of Havre de Grace History show up on the counter at Bahoukas Antique Mall and Beer MuZeum.
The US Battleship "Maine" is an American naval ship that sank in Havana Harbor during the Cuban revolt against Spain, an event that became a major political issue in the United States. The Spanish–American War began in April 1898, two months after the sinking. Advocates of the war used the rallying cry, "remember the Maine! To Hell with Spain!"     ___from Wikipedia
This trade card offers the painting of the U.S. Battleship Maine sailing along the coastline, by Fetherston. On bottom right reads: Copyright 1898 by M.F. Tobin, U.S.V. Navy, New York. Measures framed 16 1/2″ high by 24 1/4″ wide by 1″ deep. Visual 8 3/4″ high by 16″ wide. It includes a small portrait of Capt. Charles Sigsbee (top right) and includes the artist's signature (bottom left).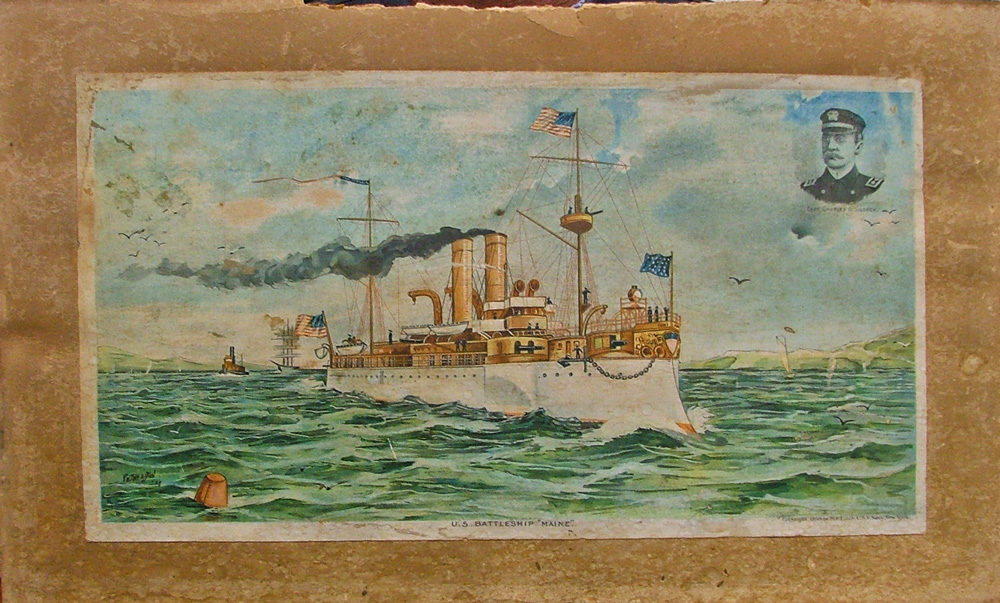 Below are close ups of Capt. Charles Sigsbee, the title, and the artist's signature: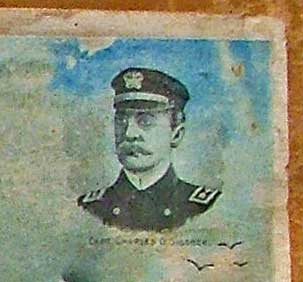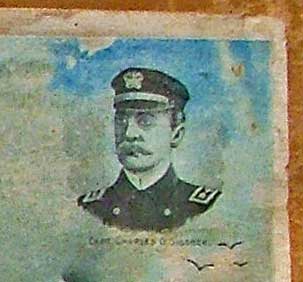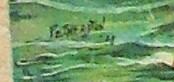 Here's the LINK to the personal narrative of the sinking of the "Maine" from Capt. Sigsbee.
CLICK HERE for an excellent piece titled "The Painting on the Wall" by Dean James Stavridis, a retired Navy Admiral, regarding the US Battleship Maine. It's a different artist's painting, but the thoughts from a 2013 perspective are interesting.
What's truly unique is the back of the piece is stamped with "Jones Bazaar" offering China, Glass, Queensware and so much more… right here in Havre de Grace. Listen to that audio for the story of how George received this amazing piece and what he learned of Jones Bazaar!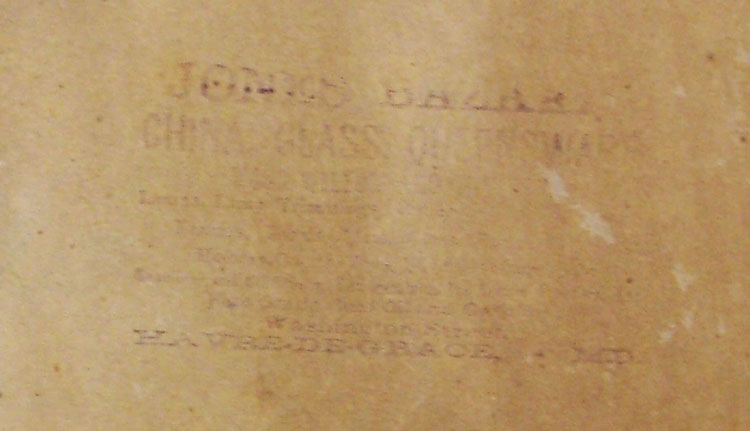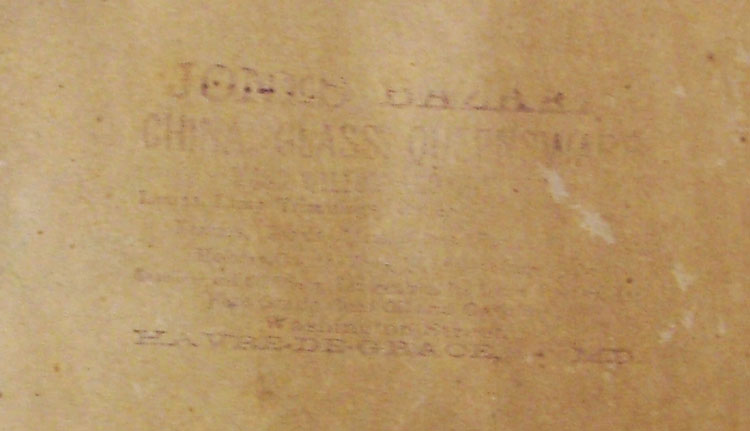 Stop in and chat with George … you're sure to learn something unique and fun!