Tins – Simple, Beautiful, Practical
Vintage tins come in a variety of sizes from tiny pillboxes, coffee, and tobacco cans, to large chip cans and more! They are beautiful and practical. You'll want to click on the link below the quote to see photos of a variety of ways to use vintage tins in your decor that include planters, storage, lampshade, magnet containers, and even a tiered organizer! The article mentioned below will most certainly get your creative juices flowing.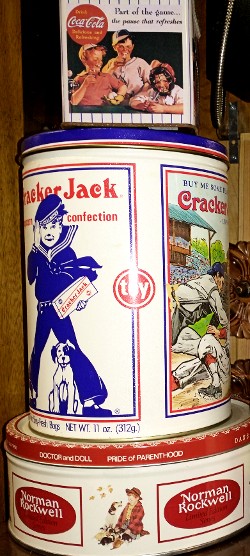 Vintage Tins
… come in many shapes and sizes. The art can be truly outstanding while being totally practical – making great storage containers.
Vintage Tins in Many Shapes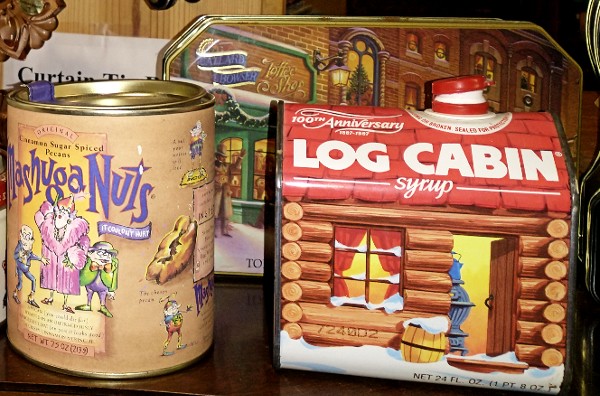 Tins can be sewing or knitting baskets, filled with cookies or games and offered as a beautiful gift.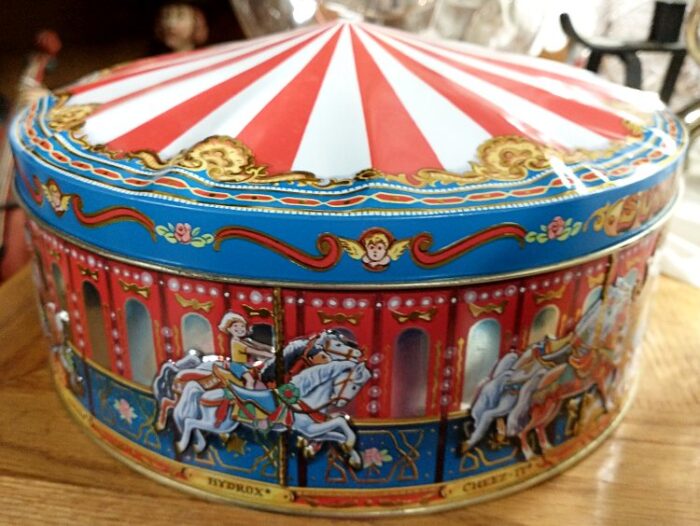 Need more examples and ideas. CLICK THIS LINK for other posts we've created on vintage tins!
Are You a Prepper?
Vintage tins can be a beautiful addition to your storage area. Your bulk foods would look great on a shelf in vintage tins. It's an easy way to store items while showing off a beautiful collection. Talk about 'minimalist'!!!
Not sure what you like? Stop by Bahoukas Antiques to browse the very collectible and useful vintage tins. We're here. And we're just waitin' to point them out to you! And don't forget – Mother's Day 2022 is Sunday, May 8th. What would you like to tuck into a beautiful vintage tin for Mom?