A Very Special Mother's Day Gift
This unique collection of 3 different sets of teacups and saucers, with different symbols on the cup and saucer, would make a wonderful gift for mom this Mother's Day. We've included a bit of information should Mom decide she'd like to try to read her own tea leaves. Hurry in, we only have this one group of 3 sets, which is the total series created for Red Rose Tea in the 1960s. (We do not have the booklet that described the reading of tea leaves that originally came with them.)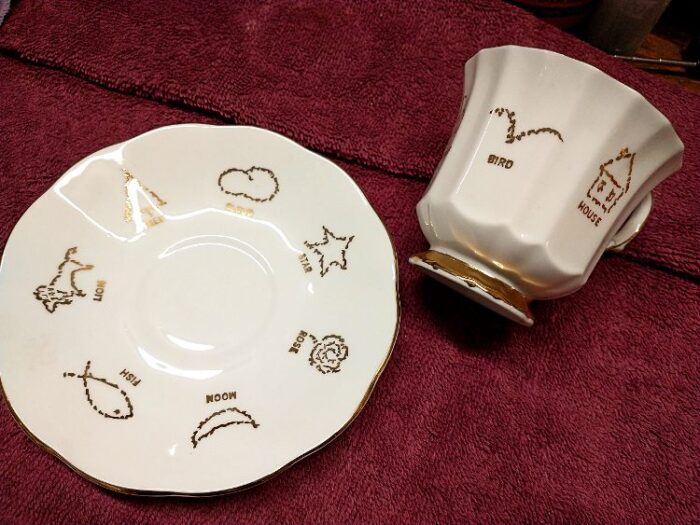 This beautiful and unique set of symbol cups and saucers consists of three cups and three saucers. They're made of white bone china marked with 22k gold trim, each designated by a number on the bottom. A single cup and saucer are only part of the set, with the cups and the saucers both backstamped with their numbers
Tea Cup #1 – Key, Ship, Eagle, Boot, Grapes, Eggs.
Saucer #1 – Lily, Triangle, Circle, Acorn Woman, Sun, Ring.
Tea Cup #2 – House, Anchor, Heart, Bush, Cloverleaf, Bird.
Saucer #2 – Cloud, Star, Rose, Moon, Fish, Lion, Tree.
Tea Cup #3 – Horseshoe, Wheel, Crown, Drum, Fan, Guitar.
Saucer #3 – Chair, Comet, Bridge, Apple, Barrel, Bell, Butterfly.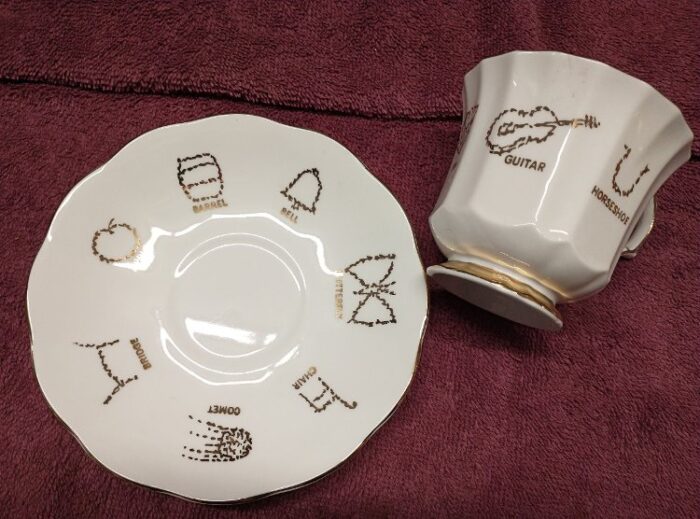 Interested in Tasseography?
The reading of tea leaves is what makes these beautiful sets so very special. In the link below the quote, you can learn about the meaning of the various symbols. Or you can visit THIS LINK from Allure.com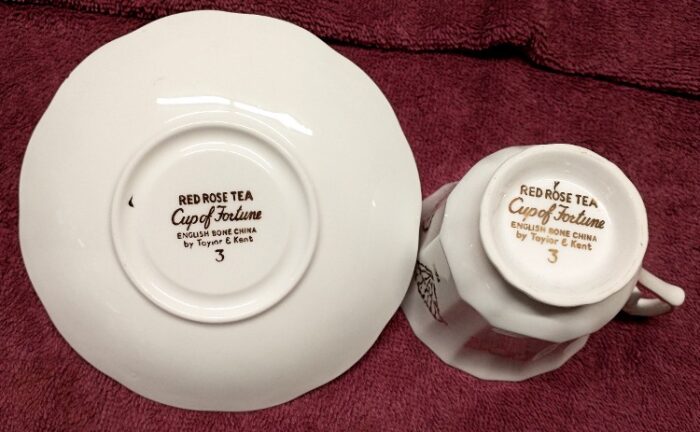 This beautiful and unique set will surely be chosen as a gift for someone's very special Mom. If you're interested, hurry in. Remember, Mother's Day is this Sunday, May 8, 2022. And yes, we'll be watchin' for ya.