"The Pink House" – Havre Iron Company
and The Havre Republican Newspaper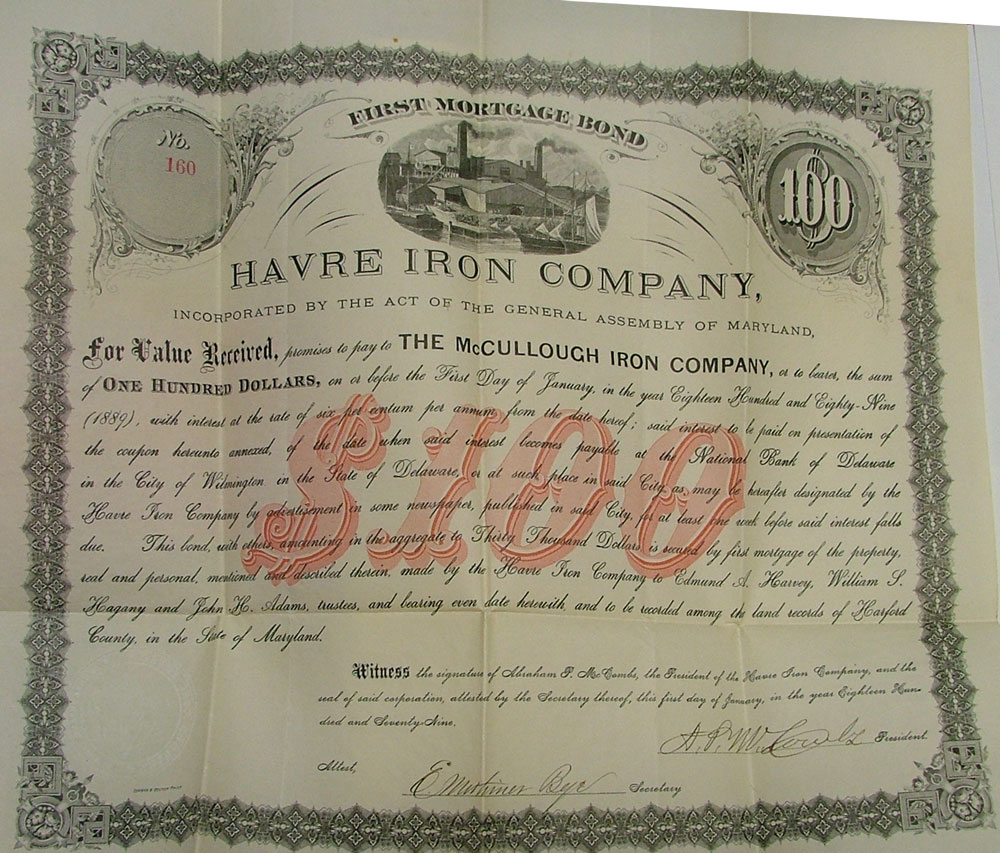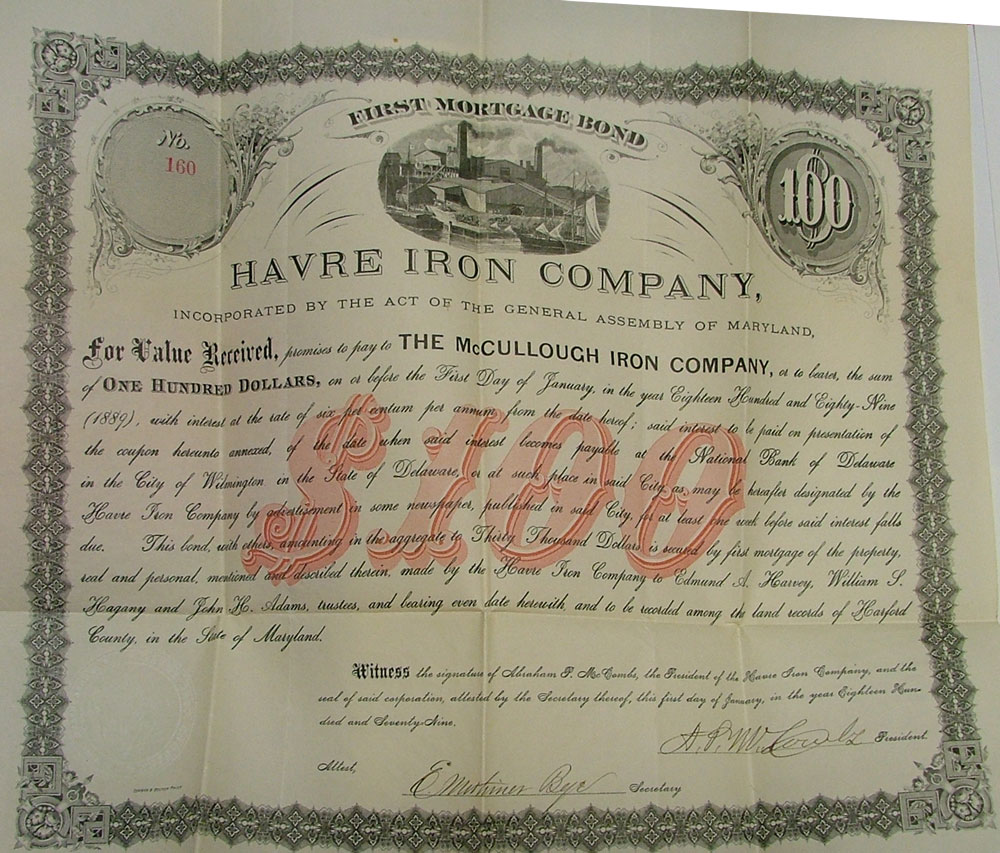 This bond was signed on January 1, 1879. The following are the signatures of A.P. McCombs, President, and the Secretary, E. Mortimer Bye.



These items can be seen at Bahoukas Antique Mall and Beer MuZeum.
A.P. McCombs built the grand Victorian Home located at 120 S. Union Avenue in Havre de Grace. This beautiful home is well-known in the area as "The Pink House." You won't miss it! Click the link below to read the pdf and learn more about this building from the Maryland Historic Trust document with photos.
In addition, A.P. McCombs built the building on the east side of N. Union Ave – corner of Union and Franklin – 467 Franklin, which at one time was used for the U.S. Post Office. JoRetro is now located there! Click the link to the JoRetro site to view photos of the building! (It's also a wonderful shop to visit while you're in town!)
From 1868-1881, A.P. McCombs & Son published a weekly newspaper, The Havre Republican. The clip below is from Pettengill's Newspaper Directory and Advertisers' Hand-Book for 1878:
Needless to say, A.P. McCombs left a legacy in Havre de Grace. Stop in and chat with George, he's a wealth of information and the most interesting tidbits about Havre de Grace!