Key Chains?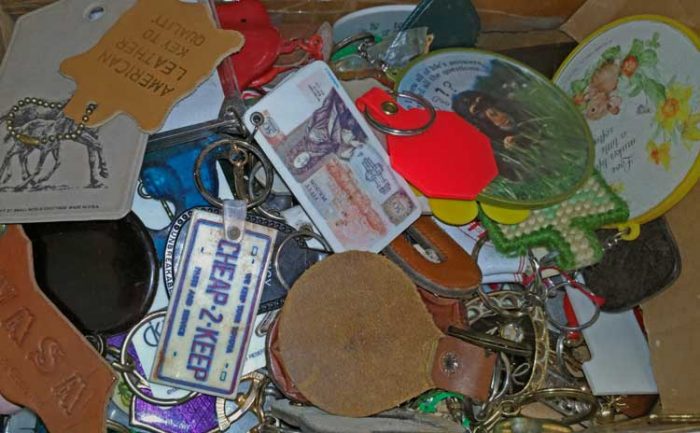 We have a fun-filled box of key fobs where you just might find one to add to your collection. And discovery is so much a part of 'antiquing.'
Did we mention that we have a wonderful group of college-age guys who, when they're all back home, have a "man-tiquing day." Yep – "Man-tiquing" – what a wonderful phrase.
They actually get up and go "Man-tiquing" on Saturday morning. Their interests are wonderful old fountain pens, which they actually use. And it seems they also love old cameras.
For an antique shop owner like George, this is music for their hearts. So, stop by and see us. We'll be watchin' for ya!