Beautiful Angel Sculpture
The sculpture above would be beautiful on the mantle, or as part of a centerpiece. Simple and inspiring – especially for the holidays.
Angels – all sizes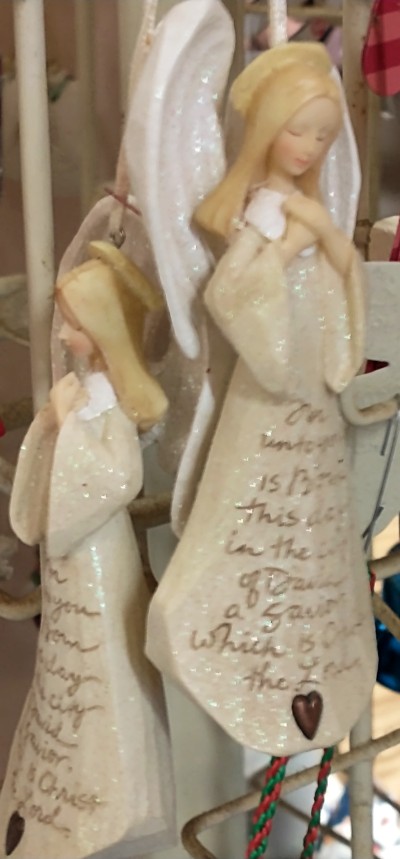 Need a BIG Angel?
This battery-operated angel is delightful and plays music. Or maybe you want a large "BARBIE" angel. Yep, we have that, too.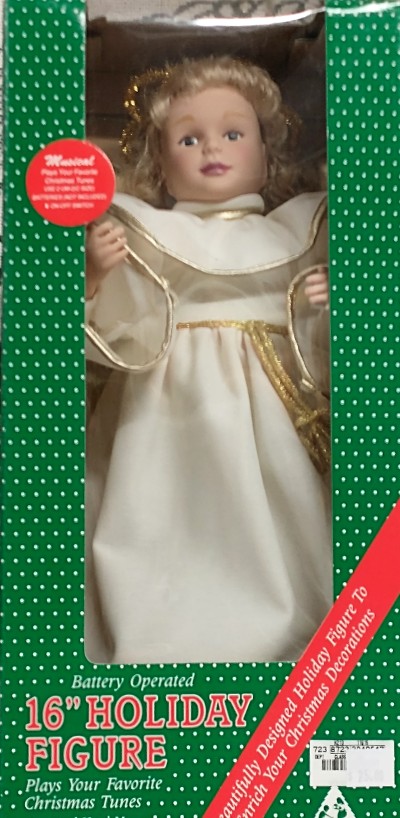 If you need an angel for the holidays, hurry in. For sure, we're here and we're watchin' for ya!