Holly Hobbie is so much fun
From dolls to tea sets, trays to vases, plates, and more. From the photos, you'll see we have a wonderful assortment – all in great condition.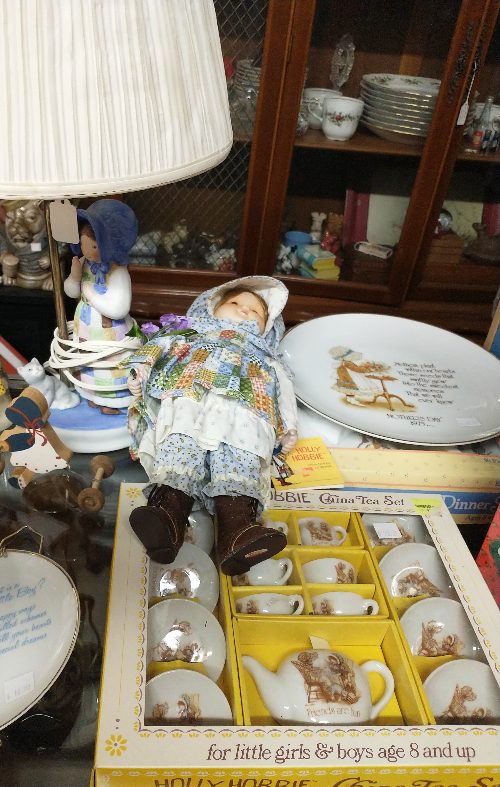 Bunnykins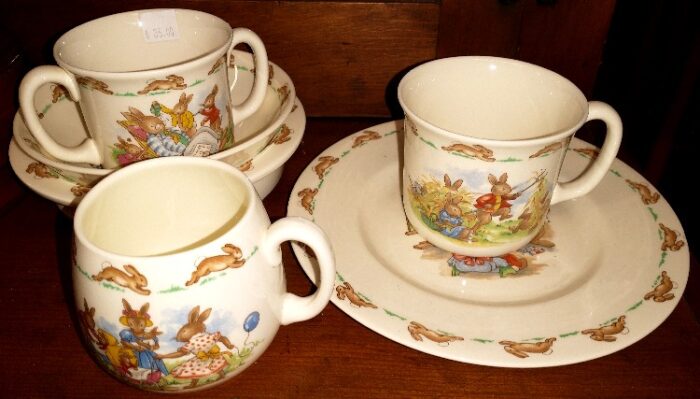 A cute variety of pieces from Royal Doulton Bunnykins! You must have a young one who would love a set. Or maybe a collector?
And check out this dollhouse!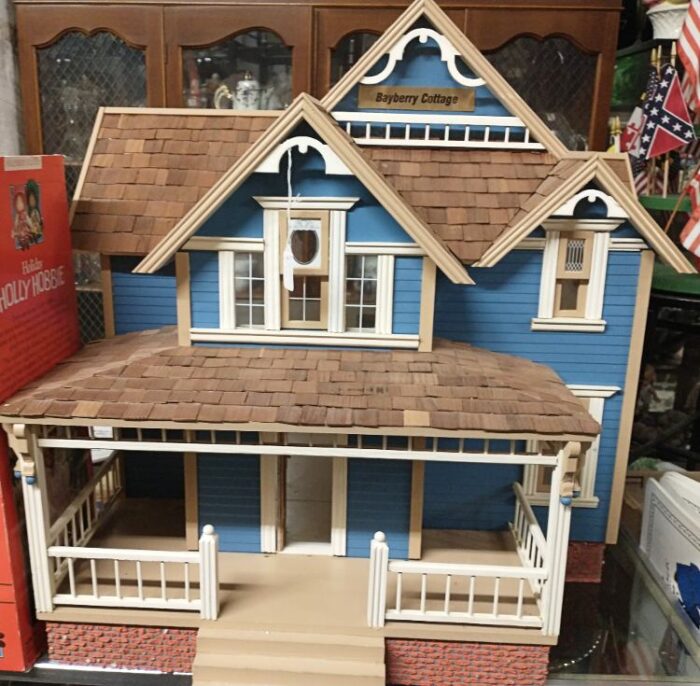 This doll house is large and well-built. Stop by to check it out. We also have miniature furniture for it.
The holidays are upon us. 10 days from now is Christmas Eve. Hurry in and choose your gifts so you'll have them wrapped and ready to place under the tree!
Besides toys, holiday decorations, and board games, we also have vintage tools, dishes, and many more collectibles. VISIT OUR BLOG for more ideas. And know that we'll be watchin' for ya!