Bahoukas offers some help!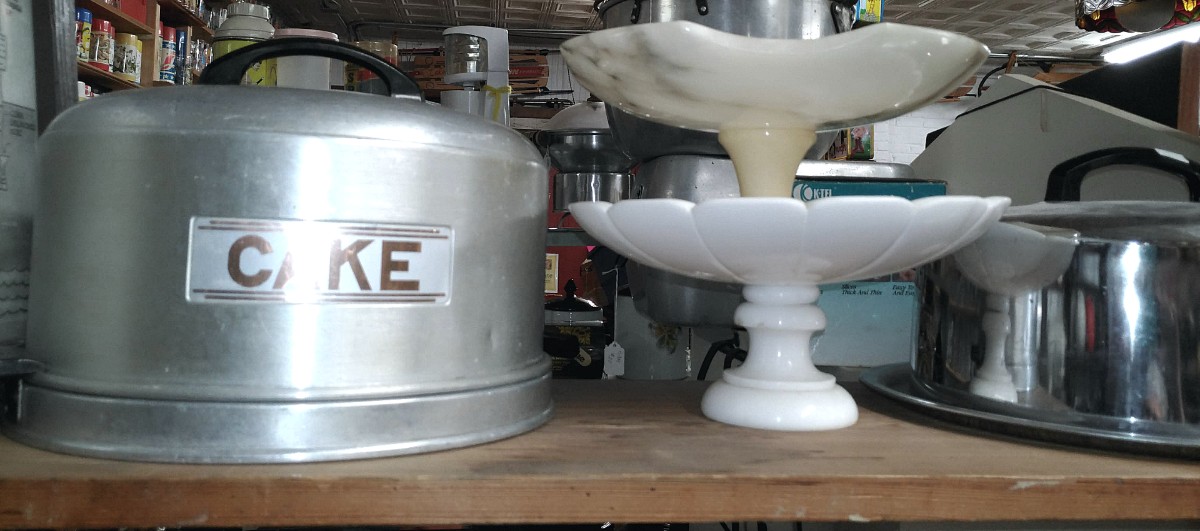 As you head into the holidays, plans are being made for "what should we take with us to dinner!" Here at Bahoukas, we can offer a bit of help by sharing a number of collectibles to give that dish extra special attention. In this post, we're sharing cake trays and carriers.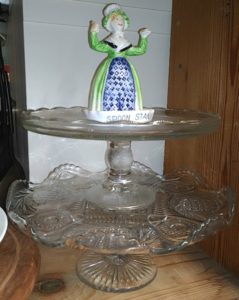 Beautiful glass Cake Trays and unique ceramic spoon holder
Bahoukas has beautiful glass trays and plates for presenting your beautiful cake in all its splendor. We also have metal carriers to help you get it to the party all in one piece!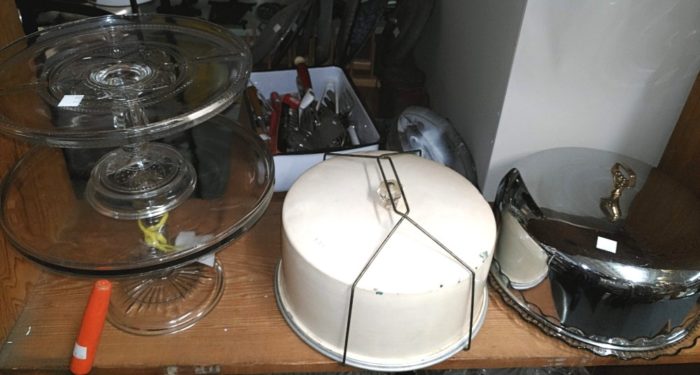 So whether you're presenting in a beautiful covered glass dish in your own home or you need a carrier to take it to a dinner party, we just might have what you need.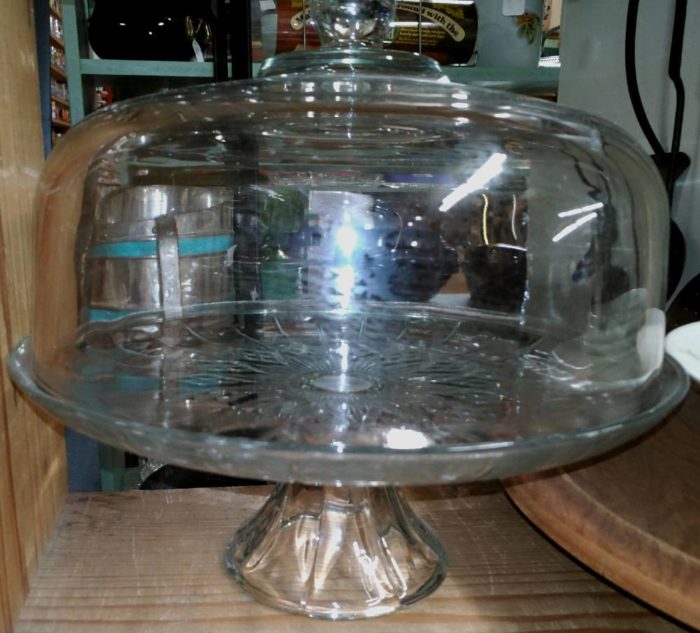 Recycling and Upcycling make shopping at Bahoukas the best 'first stop' on your agenda. You may just find the perfect item and unique while adding a bit of color and story to your gift and/or presentation. All while saving a perfectly sound item from our landfill. Seems like a perfect match for the upcoming "THANKSGIVING HOLIDAY!"
You bet … we'll be watchin' for ya!