Love the look of days gone by…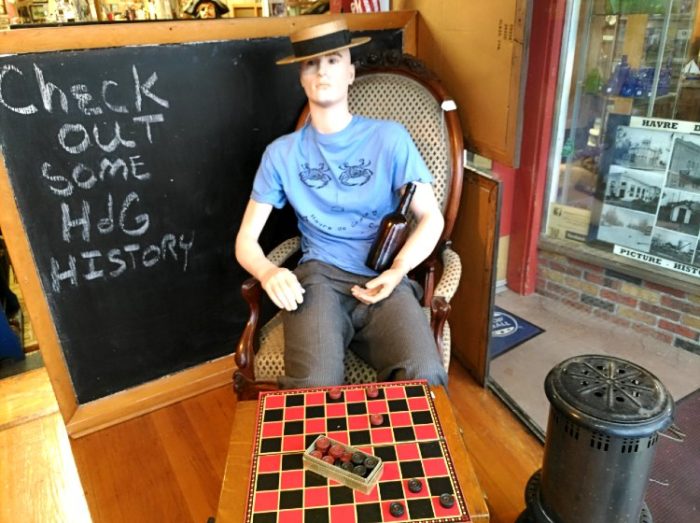 What an inviting window display to encourage you to step inside Bahoukas Antique Mall and Beer MuZeum! Although we've just had an amazingly warm January weekend, we know it won't last. Stop in and see what we might have to keep you busy on a colder January day!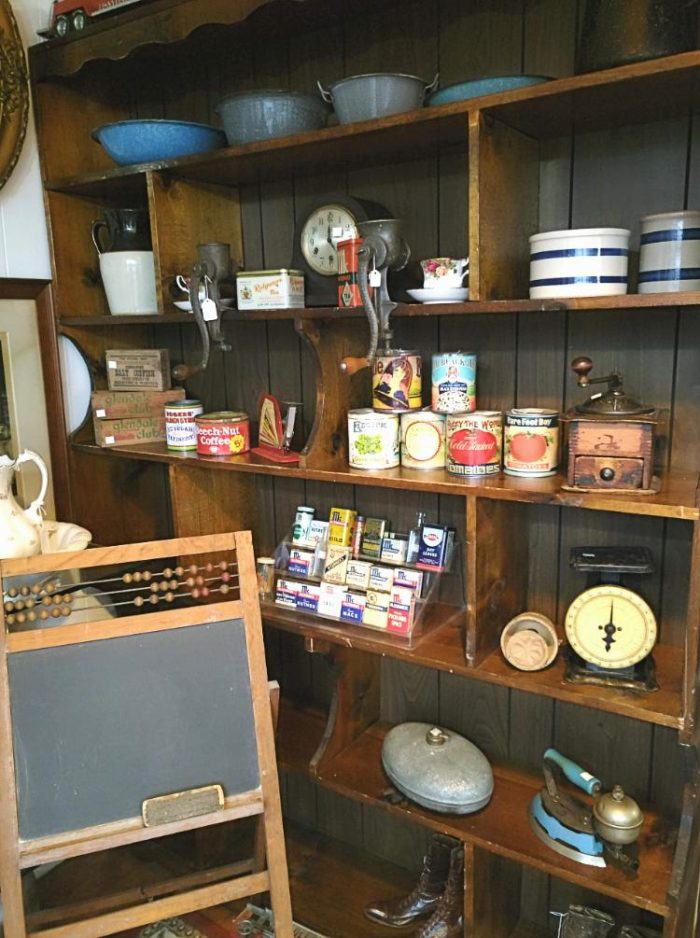 The entire window reminds you of the cozy warmth of days of yore. Here we see a variety of spice tins and vegetable cans, scales, irons, old shoes, pottery, a blackboard and so much more.
Stop by and take a look. See how inviting it is. Then pop in and tell Norma you love her window designs! And, of course, everyone at Bahoukas is watchin' for ya!