Imperial Knives of Providence RI
We have a full collection of Imperial Knives from the 1970s. These knives were recognized for excellent prices and fair quality. They were made in the U.S. until the late 80s from everything we could find.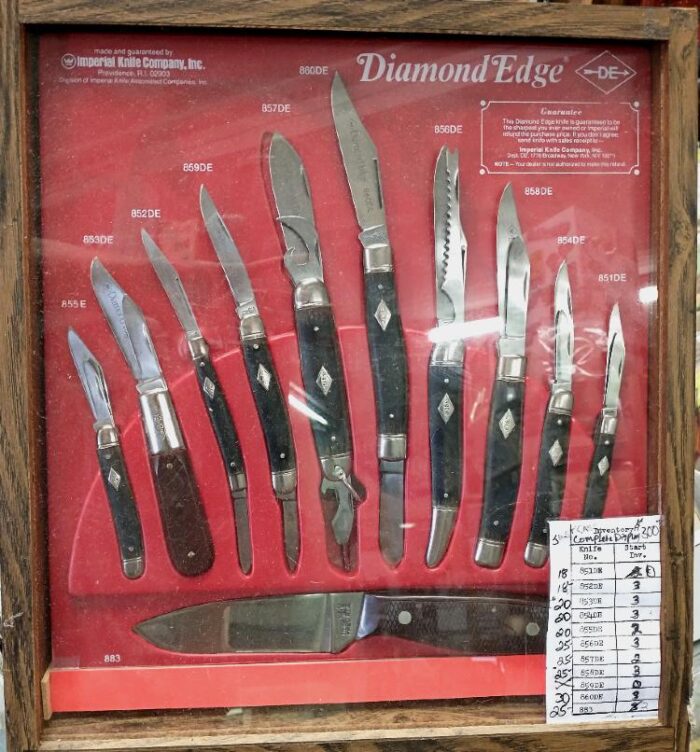 Other Knives in our collection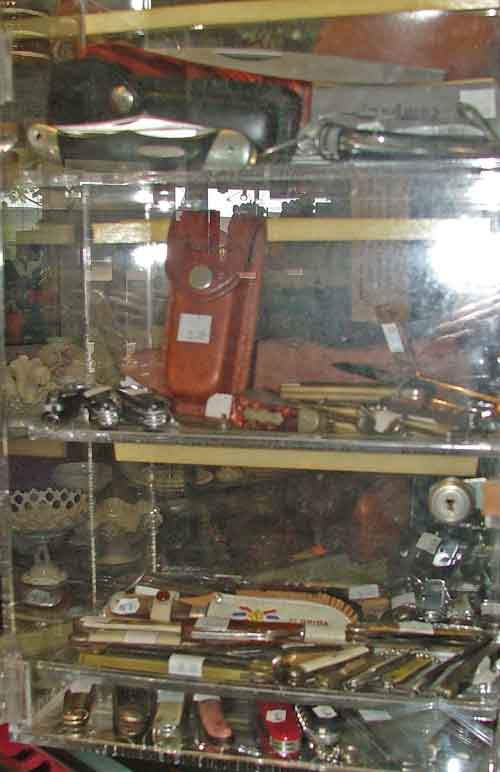 Pocket Knives
Along with the above Imperial Knives Collection, we have an assortment of other knives from small penknives to larger pocket knives.
A Bit of Pocket Knife History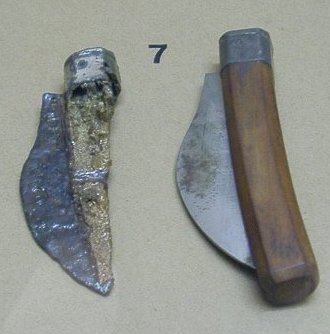 Intriguing…
Roman Archeological find of the Roman period of a folding or pocket knife and reconstruction, original found at Gellep, Germany
You know, it's time to begin your holiday shopping. Do you have an adult in your life that would appreciate the gift of a pocket knife? Well, you know, we're here and ready to help. Yep, we're watchin' for ya!