Corkscrews have a long history.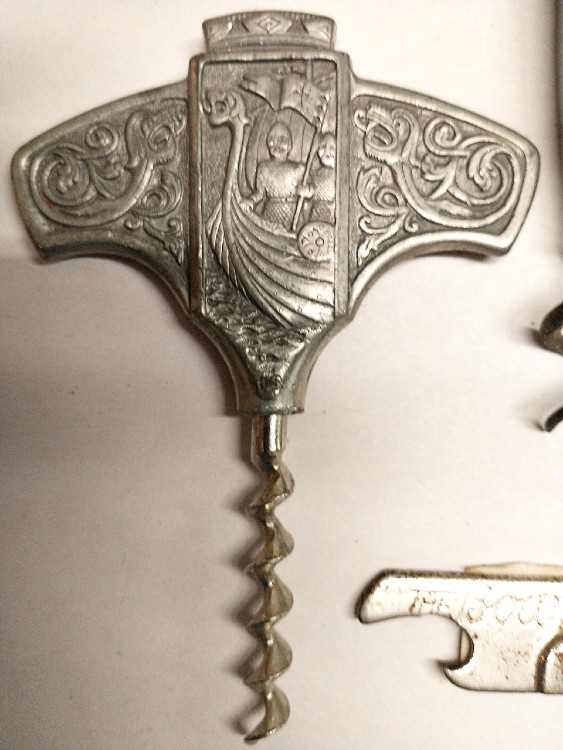 INTRICATE
This beautiful handle on this corkscrew
is beautifully crafted.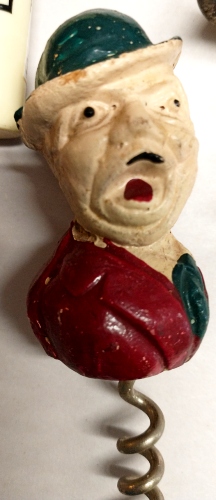 CARICATURES
Quite often corkscrews were created with various characters, symbols, or logos.

Just like all other items, a corkscrew was often great advertising. This one from Bowman Hotels is easily carried to be used anywhere. Picnic anyone?
Think you might be a helixophile
… or want to be? CLICK HERE for a fun article on this very collectible single-purpose tool from NOLA.com.
Might you be wondering about the most expensive corkscrew sold?
Wonder no more: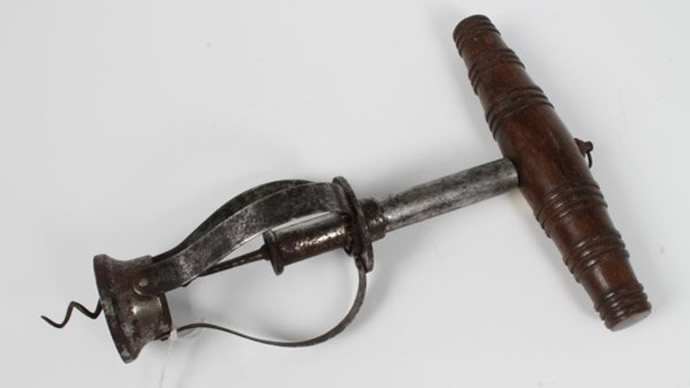 So there you go … more than you ever wanted to know about the familiar corkscrew. But it just might put you on the path to being a helixophile. We're here to guide you. And you bet, we'll be watchin' for ya!