This unique piece recently arrived at our shop. The label on this 16mm film says "National Beer Sports Film" and also "Orioles in Action" with the number "Harco 603." Also on the label is: "from Chesapeake Bay … Land of Pleasant Living." It was created by WLVA radio station and is dated Sept. 29, 1961!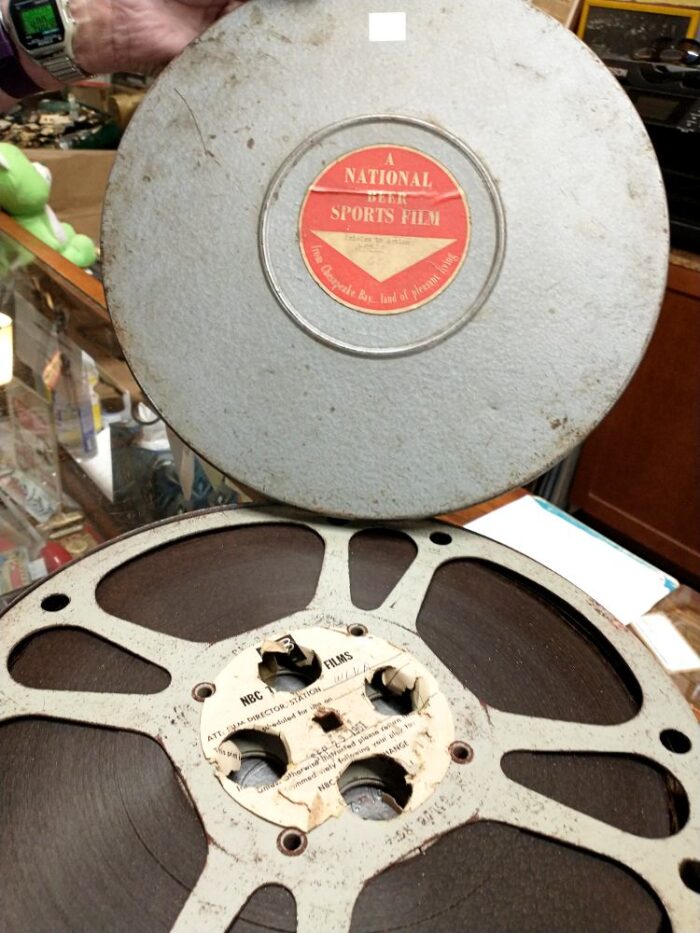 We are not sure if it's an entire game or a series of highlights. If someone doesn't grab this very unique piece, George may try to find a working 16mm film projector to check it out.
For those who love old films, National Beer, and/or the Orioles of 1961 – it's a great piece! Don't forget that we're less than 5 weeks from Christmas. This would make a beer collector drool!
RC Cola Collectible Cans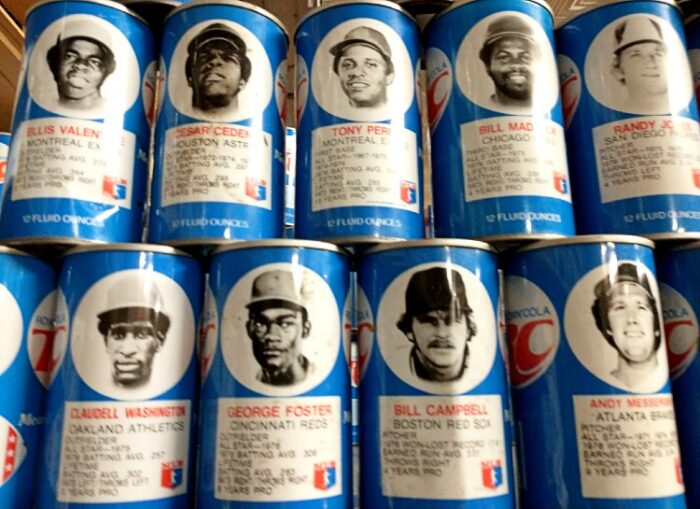 It seems that since Covid-19 decided to impose itself on our lives, folks have turned to collecting again. Baseball cards have definitely been one of those items that have gained new fans.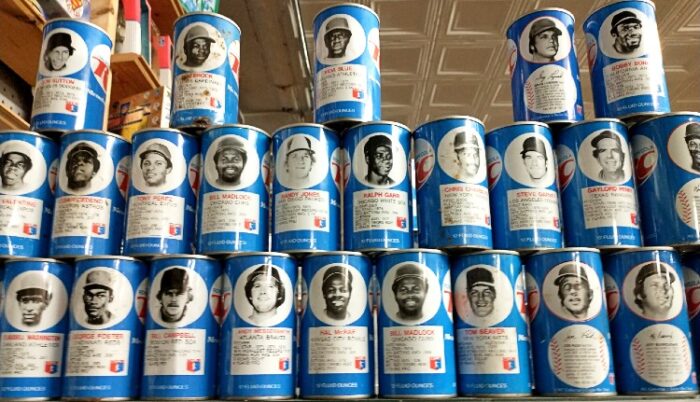 This collection 1970s RC Cola cans feature baseball players with their photos and stats on the can. We thought that those who might have renewed their interest in baseball memorabilia would enjoy checking out this collection of RC Cola cans!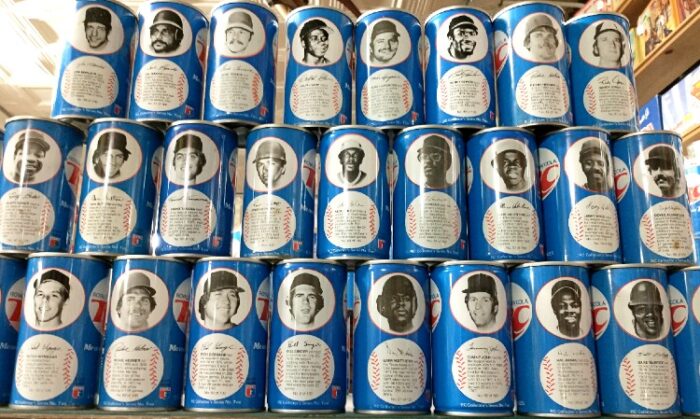 We have a large collection of these cans. Are you ready to start a new collection – or maybe complete one you already have started? Well, don't hesitate. Stop in today and we'll point you in the right direction!
Stop in today and chat with George. And you bet, they're watchin' for ya!