A busy season of activities is upon us. And you may just want to add a serving dish, cake plate, or covered cake carrier to your collection. They make beautiful presentations as well as being practical.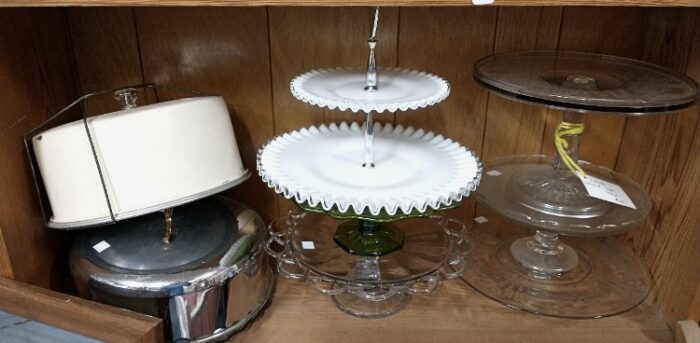 Bbeautiful Serving Pieces Perfect for Weddings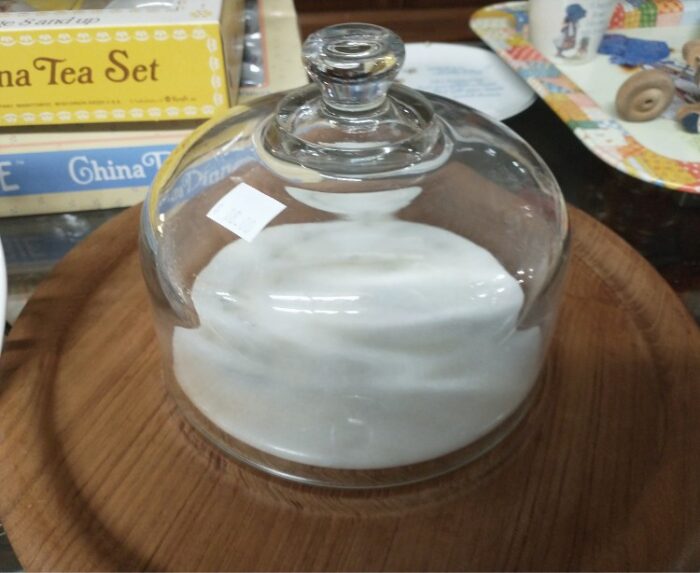 We have a selection of beautiful and exquisite crystal vases, bowls, and stemware that could add loveliness to your wedding decor.
Or possibly you just need a very practical wood-based tray with a dome-covered cheese tray.
No matter you're needs, we have a variety of beautiful serving pieces from casserole dishes for your picnics to china and crystal for the wedding table.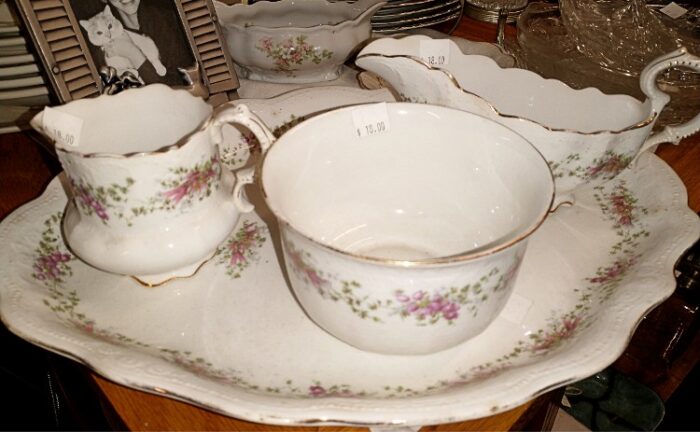 Drop by and browse our shelves at Bahoukas Antique Mall and Beer MuZeum soon. We'll be watchin' for ya.