Gnomes have quite an interesting history. The following is an excerpt from a very interesting series of blog posts and their history over centuries.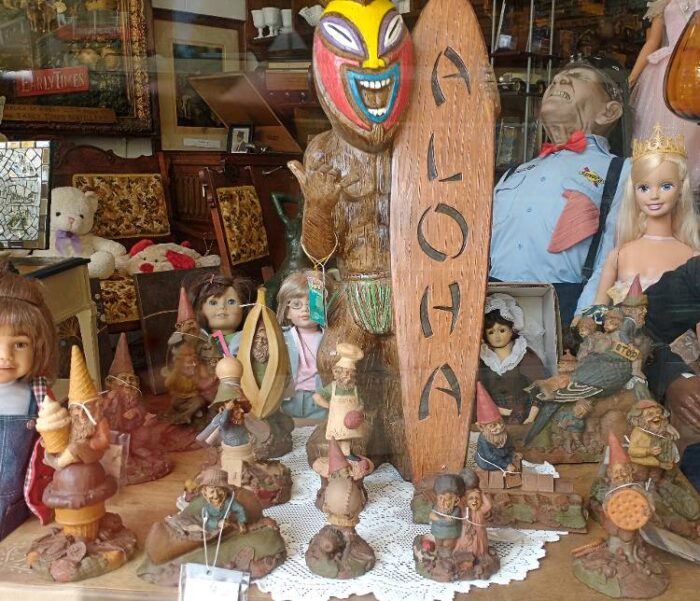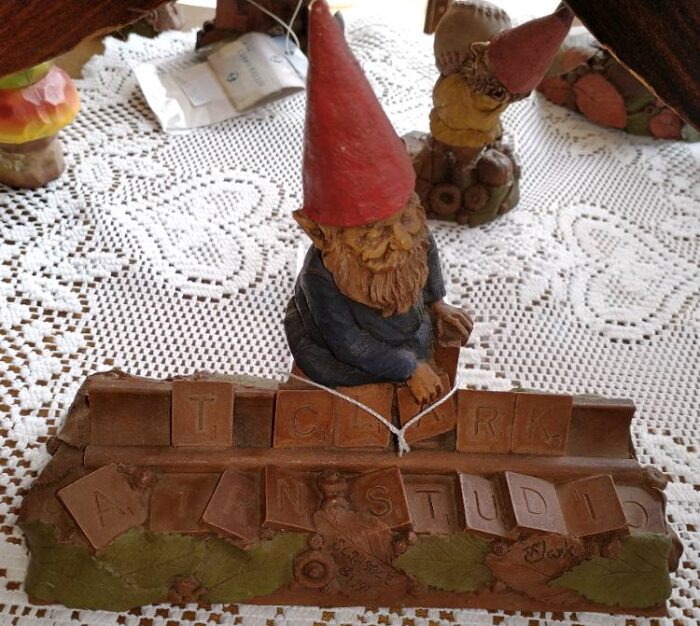 Walt Disney Changed Our Image of Gnomes/Dwarfs
Tom Clark Sculptures Gnomes
A majority of the gnomes in our window display are sculpted by the well-known artist, Tom Clark.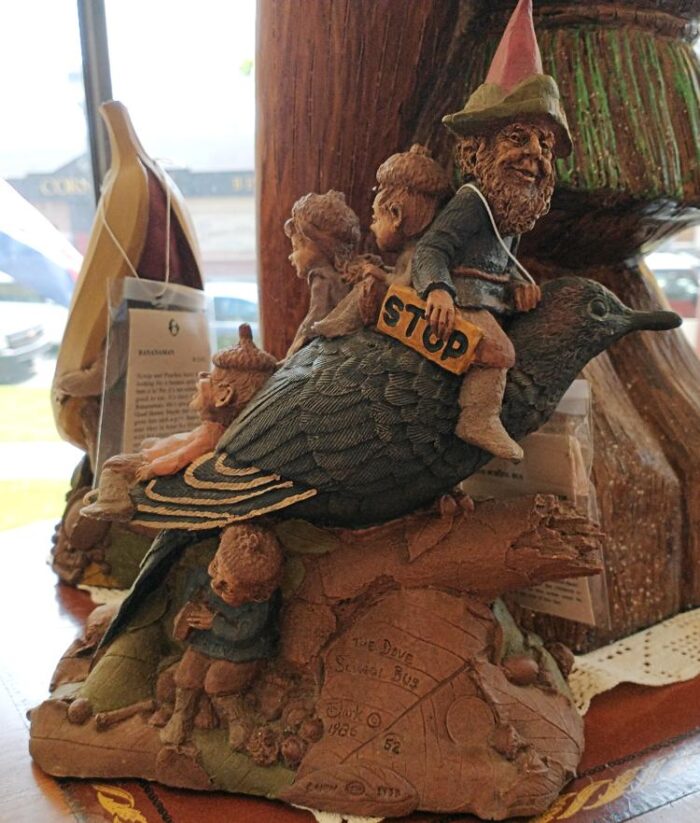 Tom Clark is best known for his whimsical Gnomes and Woodspirits, but equally impressive are his scaled miniatures of historical people, such as Thomas Jefferson and Davy Crockett.

from Cairn Studio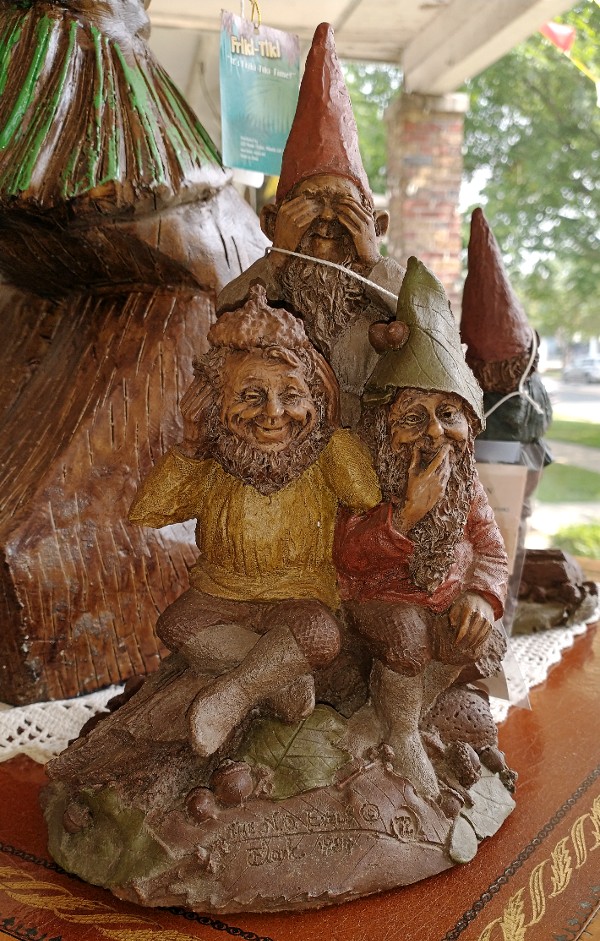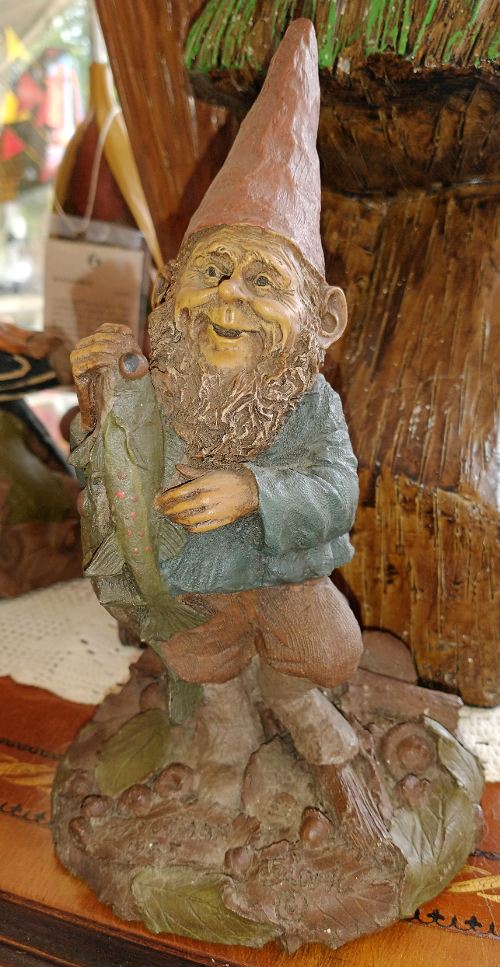 Whatever your reason, a garden gnome, a collectible for a special place in your home, or even a great gift! We have some very wonderful gnomes available.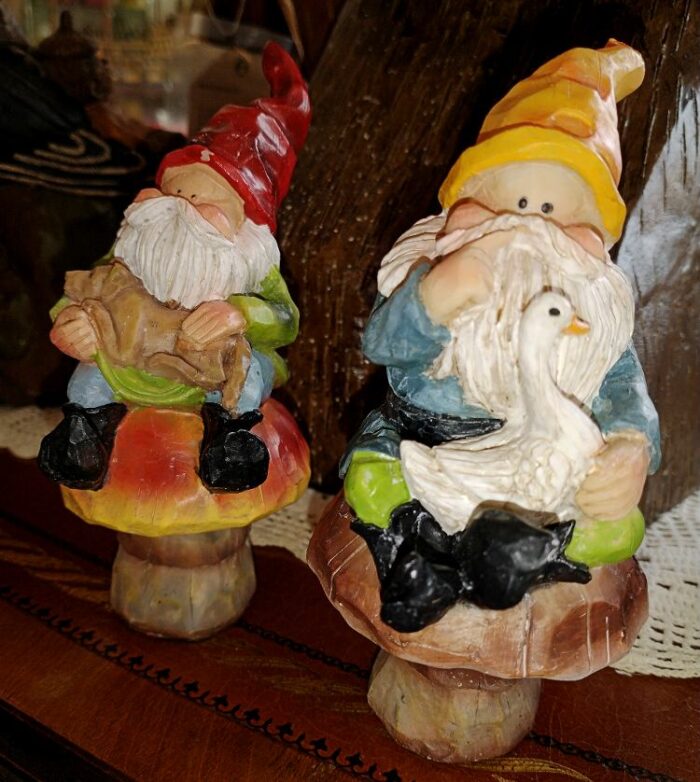 Remember, we're here and you can be sure, we're watchin' for ya!