Okay – so maybe it doesn't matter
This Elvis Presley 1977 Concert Photo Album is beautiful.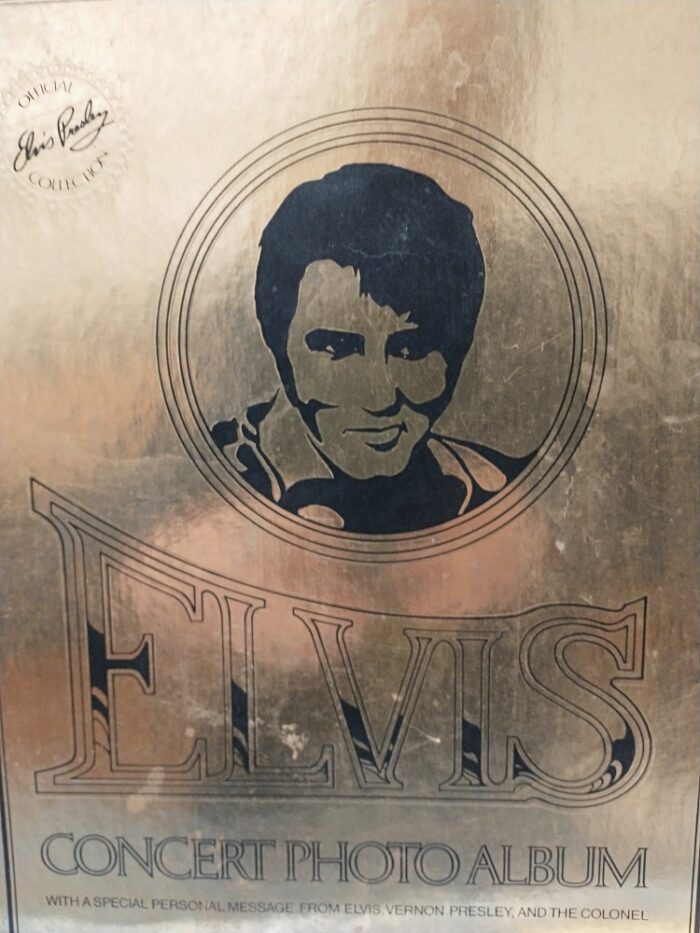 Elvis Presley died in August 1977. This Concert Photo Album is a tribute album to his many concerts. It's in beautiful condition. The gold box that it's packaged in has certainly seen its wear, but considering that it's 45 years old, it's in decent condition.

It has 62 pages with plenty of large-color concert photos of Elvis. If you have an Elvis Collector on your Christmas list, you'll want to come in and scoop this up.
Duran Duran Memorabilia
In recent weeks we acquired a wonderful collection of Duran Duran memorabilia – about 30-35 pieces. If you, or someone you know, has this group among your 'favorites' list, you'll definitely want to check out our latest collection. Photos, posters, concert brochures, tickets, and more are available.
As we celebrate the weekend with the Havre de Grace Art Show, we figured it was a great time to highlight these new pieces added to our collectibles. Stop in before or after you stroll the Art Show! Yep, we'll be watchin' for ya!