Did you know that at the height of Crockett-mania, coonskin caps were selling at 5,000 a day! Do you still have yours?
Do You Know the Name of Davy Crockett's Horse?
ALWAYS look UP when you're in our shop! Otherwise, you'll miss some fine collectibles!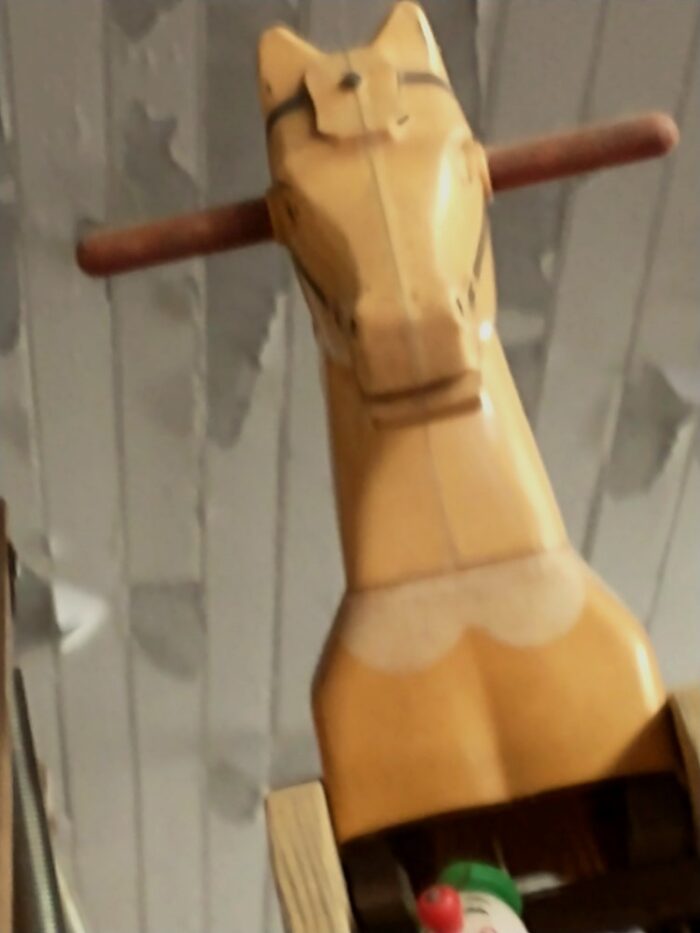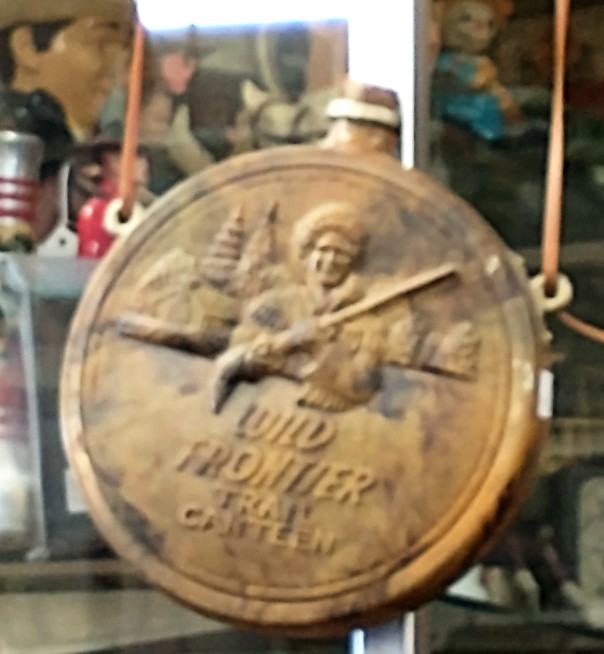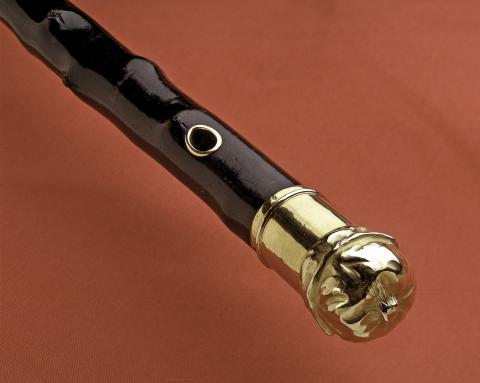 A walking stick gifted to
Benjamin Franklin in France.
Note that the top represents
his iconic fur hat.
courtesy National Museum of American History
Did You Know About Franklin? (the possible state)
Crockett was born on August 17, 1786, in what is now eastern Tennessee. At the time, however, many of the region's residents considered themselves citizens of the so-called state of Franklin, a breakaway territory that had declared its independence from North Carolina two years earlier.

from 10 Things You May Not Know About Davy Crockett
Fess Parker: Davy Crockett or Daniel Boone
Actually, Fess Parker played both and quite often we confuse the two. Well, you might enjoy this short video.
So dig out that ole coonskin cap and come in to Bahoukas Antique Shop and take the time to LOOK UP, down, and all 'round for some amazing collectibles! Yep, we'll be watchin' for ya!