The above photo is a 1910 Oliver Typewriter available in our store. Here's a great quote from a collector's website:
History of Manual Typewriters
It was until 1874 that these typewriters were commercially introduced to Europe and America. By the early 1900s, the electric typewriter would hit the market.
Tom Thumb Cash Registers and Typewriter
Did you ever get one of these for a Christmas gift? The cash registers came first to be followed in 1953 with the Tom Thumb Typewriter.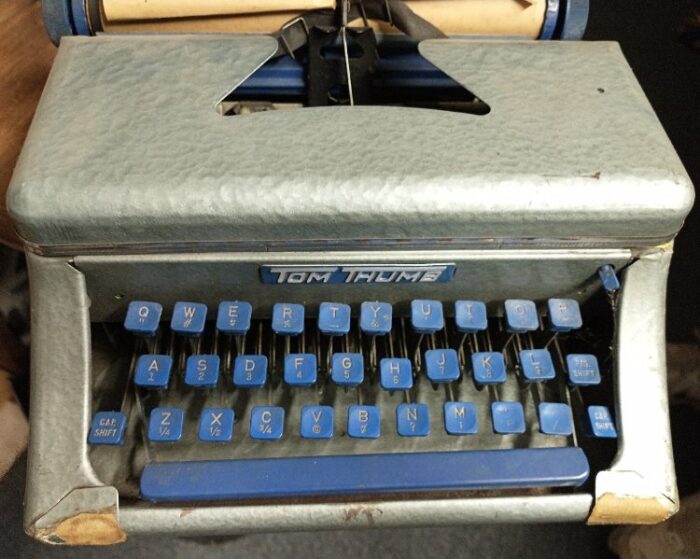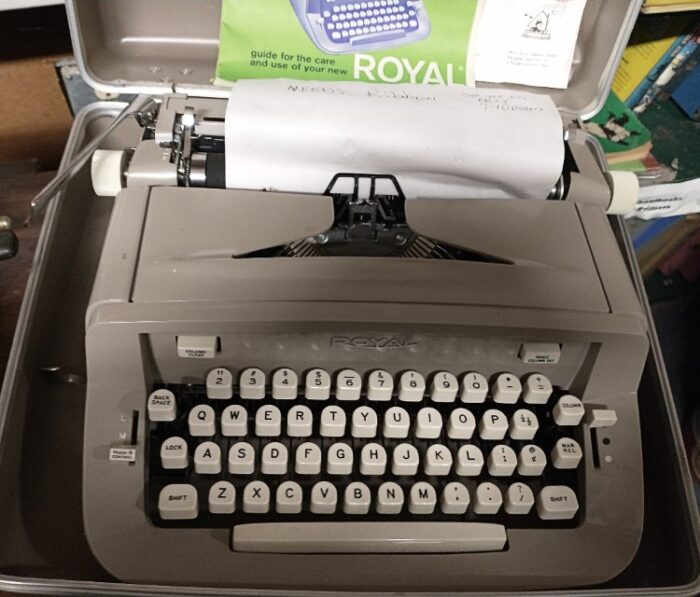 Royal Typewriters
Many of us "boomers" probably remember the heavy black Royal typewriter. They seemed to last FOREVER! This interesting quote may help explain why:
WOW! That's quite a promotion!!!
Writers and Their Typewriters
Many famous writers used their typewriters, often long after the computer arrived.
In 1883, Mark Twain was the first to present his 'typewritten manuscript" to a publisher. The book? Life on the Mississippi
And did you know that J.R.R. Tolkein typed and retyped his Lord of the Rings manually on a typewriter? Jack Kerouac was a speed typist at 100 words per minute!
Read more about writers and the typewriters in the link in the above post.
No matter what the reason: you love to type on a manual typewriter, you're fascinated by the mechanics themselves, or you're a collector! Stop by and browse our collection of typewriters. We're here and we most certainly are watchin' for ya!