White and Gold – beautiful theme for the holidays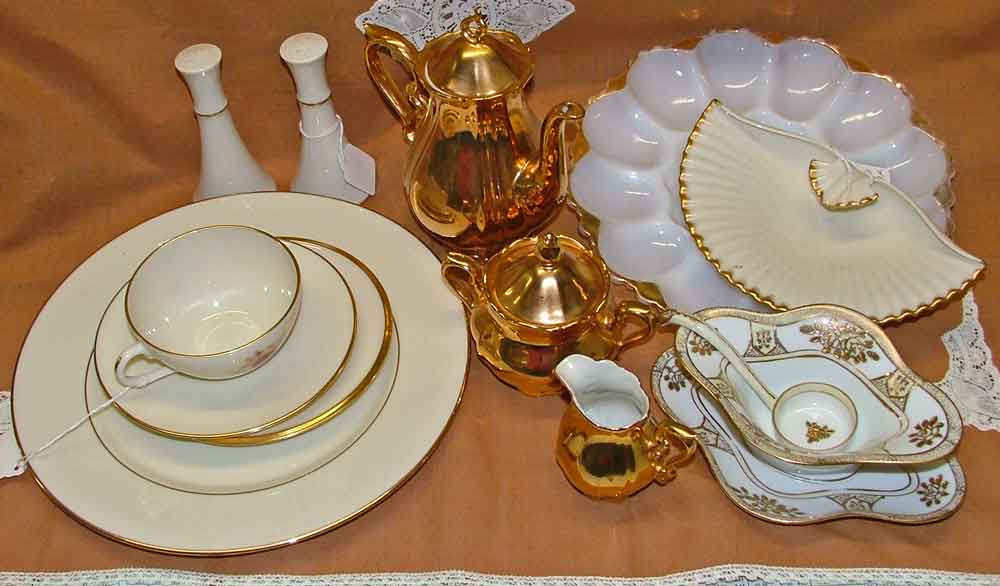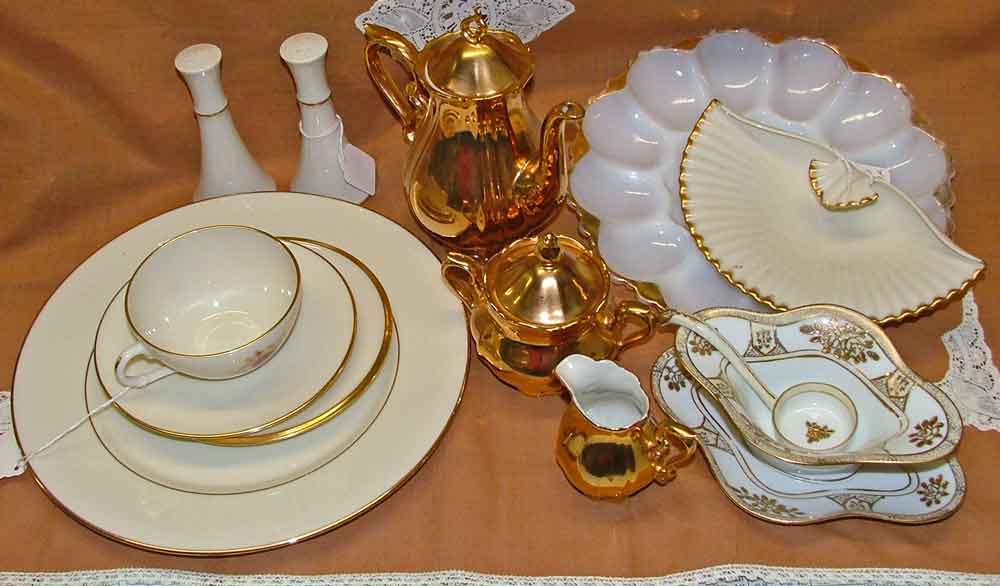 There are many combinations that can be created for your Holiday table and buffet. This is just one sampling. Beautiful gold and white would most certainly add an elegant touch to your holiday theme. We have place settings, salt & pepper shakers, an amazingly stunning gold tea set, and a variety of serving dishes. Or many you just want a 'splash' of interest – a serving dish … or maybe just the tea set!
Mix and match items give your personality to your holiday decor. Here at Bahoukas Antique Mall we have plenty to 'mix & match.'
We encourage you to click on this link to visit RealSimple.com and get 26 unique ways to celebrate the holidays with a bit of splash! Don't forget that along with what we post, Bahoukas has plenty of wonderful finds to put that 'splash' in your holiday theme! We'll be watchin' for ya!