Add Your Personality with Flowers
'Tis the Season to fill your home with warmth by sharing a wee bit of your personality! Do you love flowers? Flowers and Candles?
You will love our Day 4 of 44 Days of Gifts. These wonderful floral frogs allow you to add a bit of color and flair by arranging your favorite flowers with ease. Some even include a candle holder. Other pieces offer great sculptures to accent the flowers.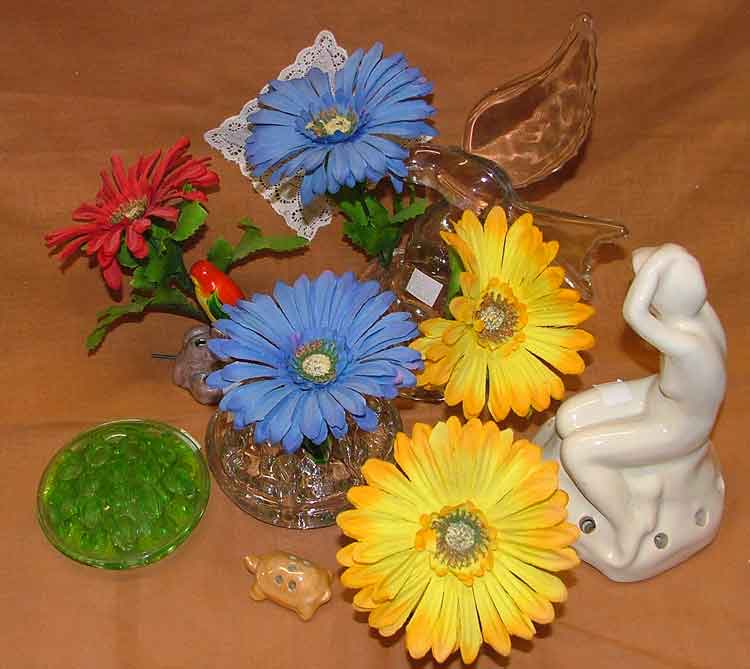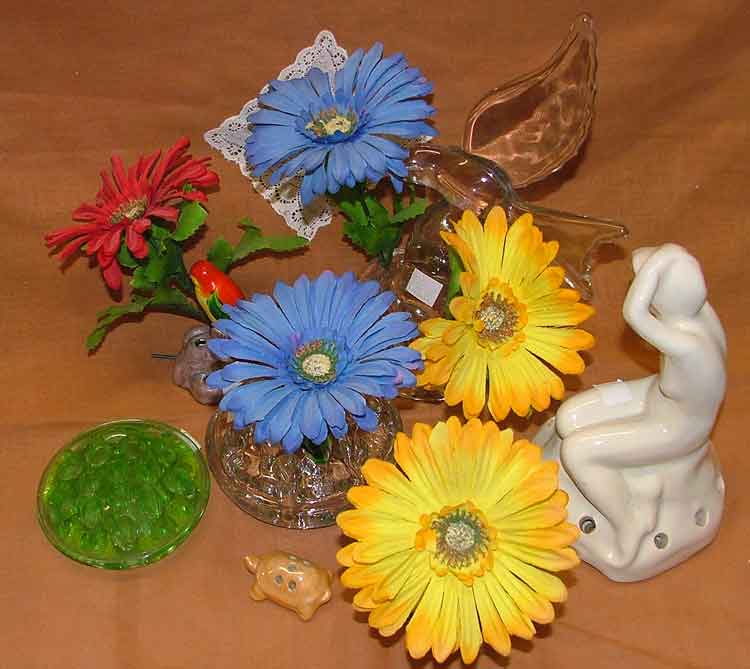 Add your favorite holiday flowers and create a beautiful table centerpiece, possibly use one of the sculptures to add a bright accent to your fireplace mantle or bookshelf. Large and small, these floral frogs make it easy to add the splash of color and a warm welcome to your upcoming holiday entertaining. Using the floral frogs allows you to easily create a Hostess Gift that can be easily transported and will surely be appreciated!
Here's a great video that shows you how to use a 'floral frog' … with just the sweetest touch of Southern Hospitality!
You know my now that "we'll be watchin' for ya" at Bahoukas Antique Mall and Beer MuZeum!