Thrill a Reader on your List with a Collectible Book!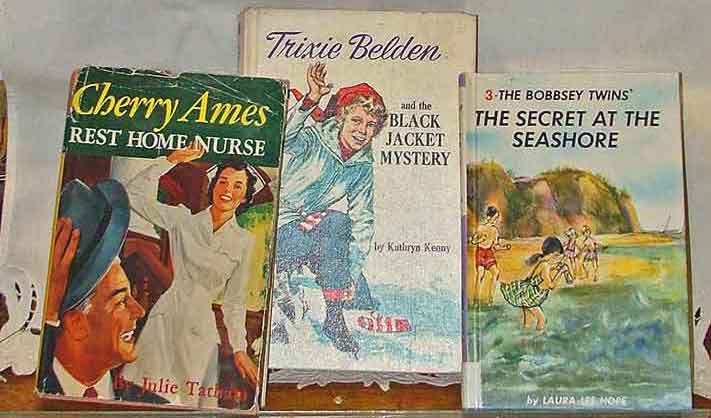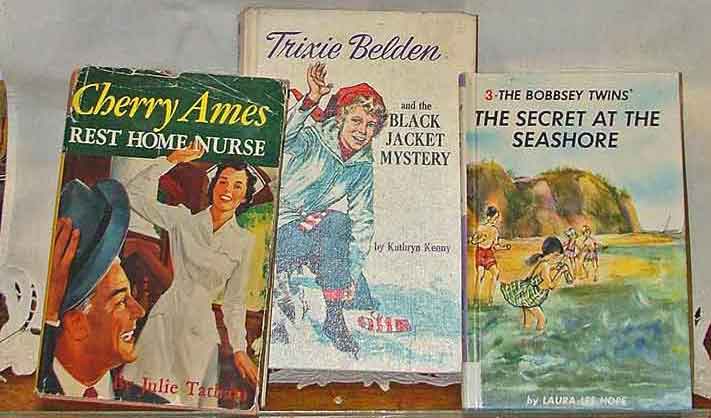 Above we have Cherry Ames in Rest Home Nurse, Trixie Belden and the Black Jacket Mystery, and The Bobbsey Twins in The Secret at the Seashore! Below we have two in the Nancy Drew Mystery Series: The Quest of the Missing Map and the Mystery of the Moss-Covered Mansion plus Peter Potamus!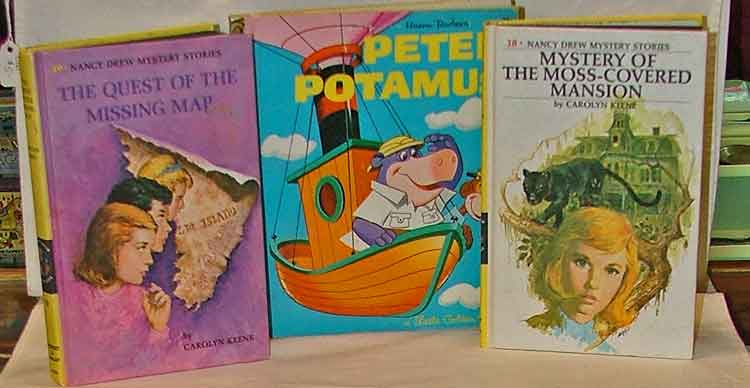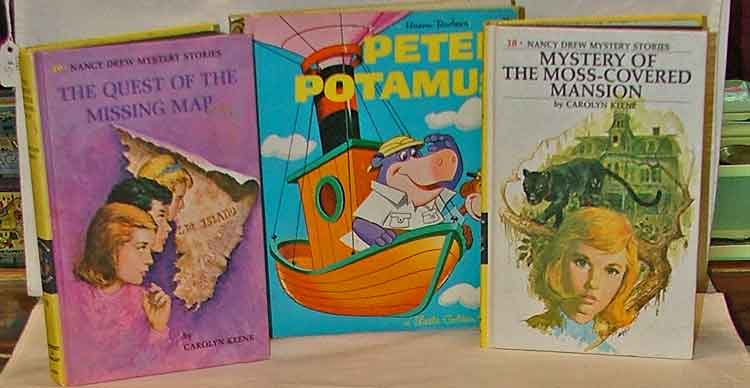 But that's not all…. consider these: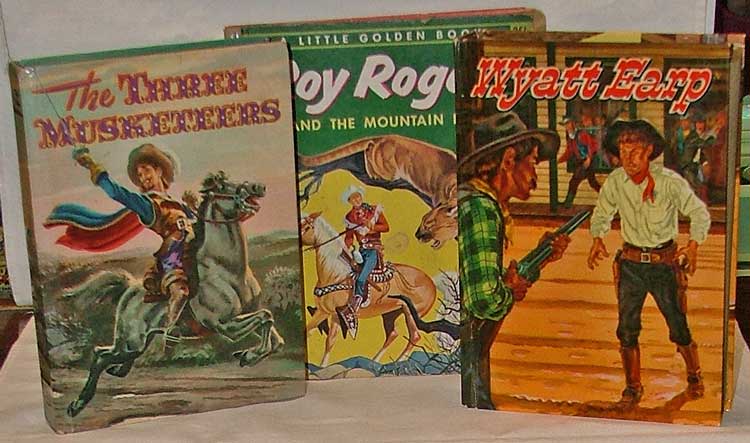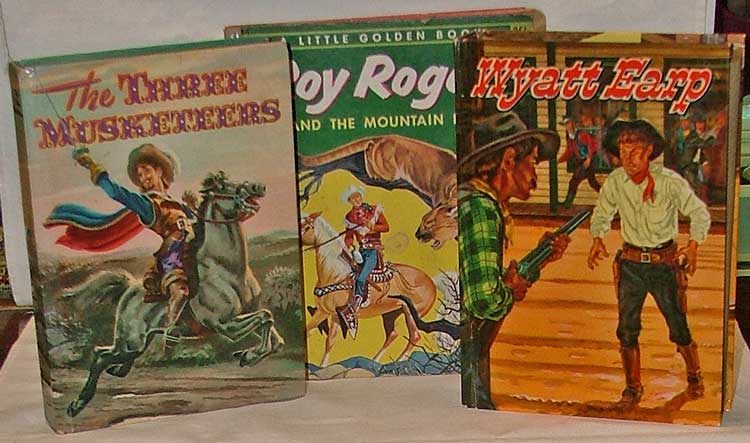 Above we have The Three Musketeers – a Whitman Book, Little Golden Books including this one about Roy Rogers, and another Whitman Book, Wyatt Earp. Below we have The F.B.I. from Random House with a forward by J. Edgar Hoover, The Lone Star Ranger by Zane Grey, and The House on the Cliff with The Hardy Boys!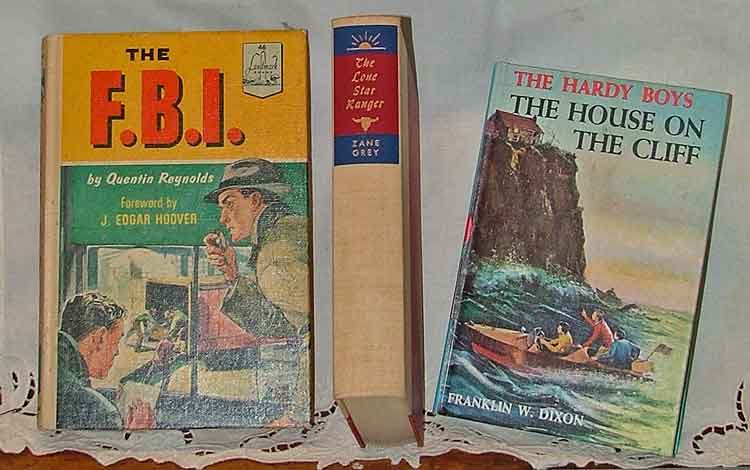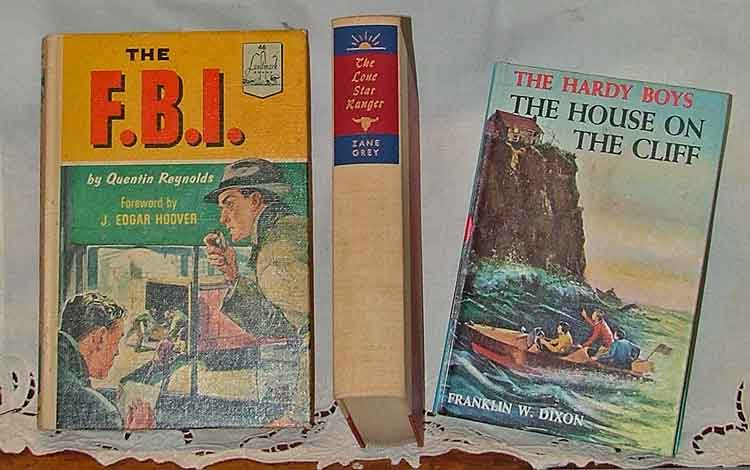 While doing a little research, we discovered a great deal more information on Zane Grey.
Most of knew him as a highly read author of Westerns. Consider these:
His name was actually Pearl Zane Gray
He was an accomplished baseball player, earning a college scholarship
He went to the University of Pennsylvania, receiving a degree in Dentisty
His wife "Dolly" pretty much handled his affairs
His favorite sport was fishing and he held 10+ world records for big game fishing
Born Jan. 31, 1872 and died Oct. 23, 1939 in Zanesville, Ohio
He authored more than 90 books
His novels and short stories were adapted into 112, films, 2 TV episodes, and a series, Dick Powell's Zane Grey Theater
What an amazing story! You see, we have much to share when you visit us at Bahoukas Antique Mall and Beer MuZeum. Remember, the countdown to Holiday Festivities in growing close. We're here to help you find those unique gifts for the very special people on your list. Stop by … we'll be watchin' for ya.