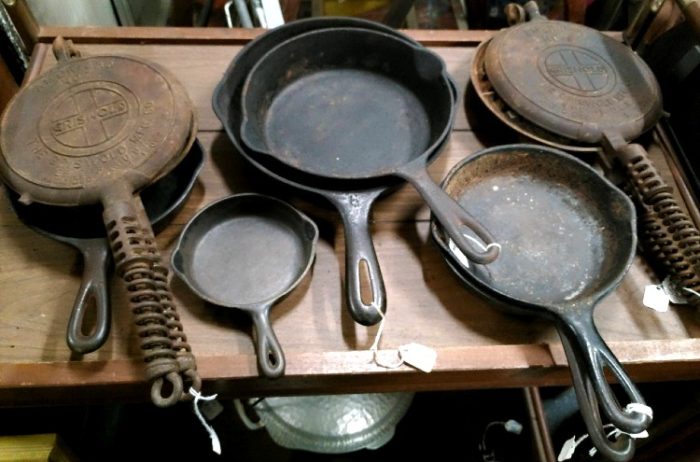 The History of Cast Iron Cookware
The first known use of cast iron cookware was during the Han Dynasty in China, around 220 A.D. Casting techniques became widespread in Europe by the 16th century, and since then, this versatile equipment has been a staple in households all over the world. In 1707, Abraham Darby patented the sand casting method, which is similar to the way we make cast iron today. Because of Darby's contribution, the 18th and 19th centuries saw a boom in cast iron cookware. Cast iron pots and pans were so important to daily life that in his book, The Wealth of Nations, Adam Smith says they were worth more than gold. Cast iron cookware saw a decline in the 20th century as other cooking materials like aluminum grew in popularity.

from WebRestaurantStore.com
Many pieces that seem too difficult to clean-up may be handled with several soakings in vinegar. That and other suggestions are in the following video.
We have several cast iron cooking/baking pieces that will be great in your home, at the hunting lodge, or to use on your campfire!

Cast iron cookware has been around forever, and it isn't going anywhere anytime soon. If you want to get in on this trend, follow these tips and you'll be whipping up pan-seared steaks and skillet cornbread in no time.

from WebRestaurantStore.com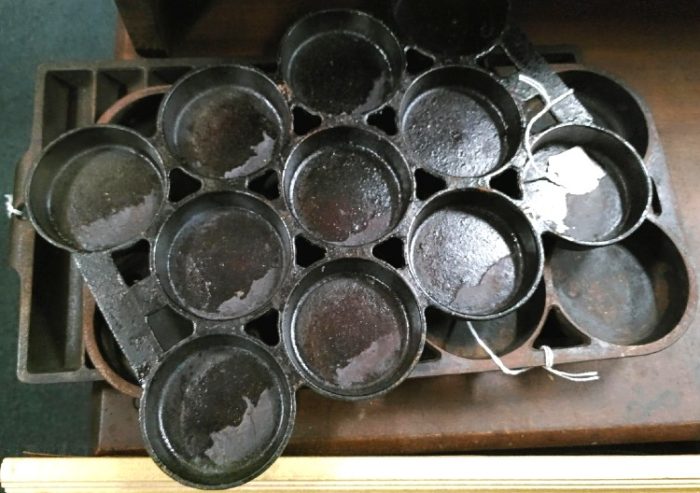 Stop into Bahoukas Antique Mall today and see if we have a cast iron piece that just might be what you've been looking for.
And yes, you know we'll be watchin' for ya!