Sculpture from Around the World
Do you think you know what's hiding in the 9,000+ sq ft of antiques at Bahoukas? Well, you might just want to stop by and see how diverse we really are.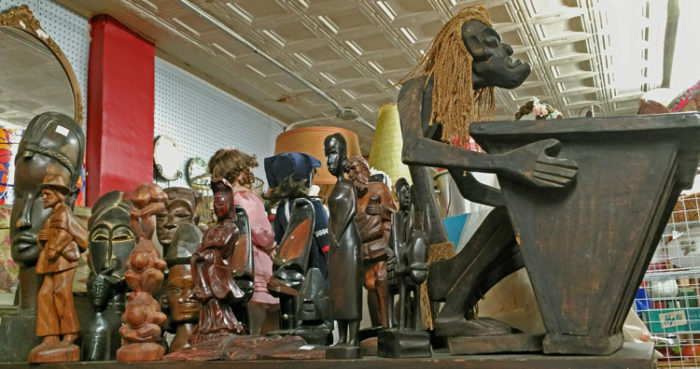 Here's a sampling of some beautiful wood sculptures. They're just one of the many unique pieces of art you might find to delight the perfect person on your holiday gift list.
You really do want to drop in and spend some time browsing all our shelves and nook and crannies. It's astounding just what you'll find. 
Yes, we'll be watchin' for ya!