Well, we're not the Farm Fair but …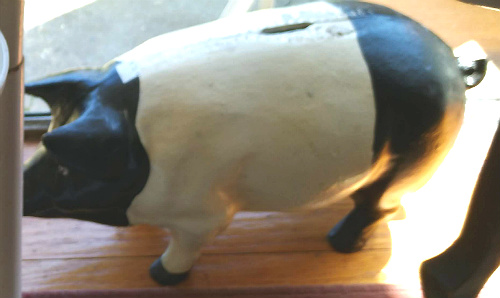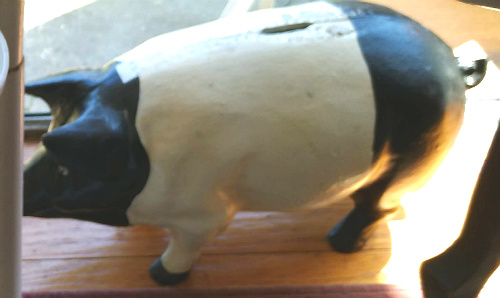 We have some wonderful critters to decorate your home or even your office! This piggy bank is cast iron and probably at least a foot long. What a great way to keep that door open and let the cool breeze in while having a great place to put all that loose change!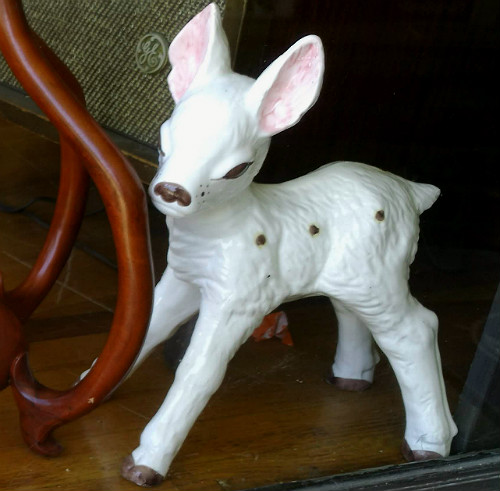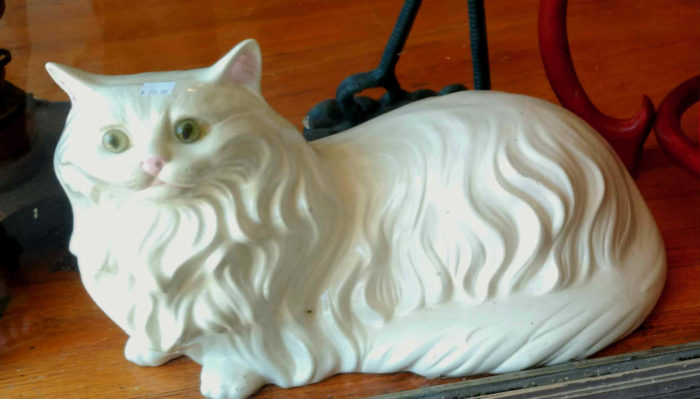 The lamb, geese, and cat are ceramic. But oh, so cute! Surely there's a special little space that one or two would work perfectly!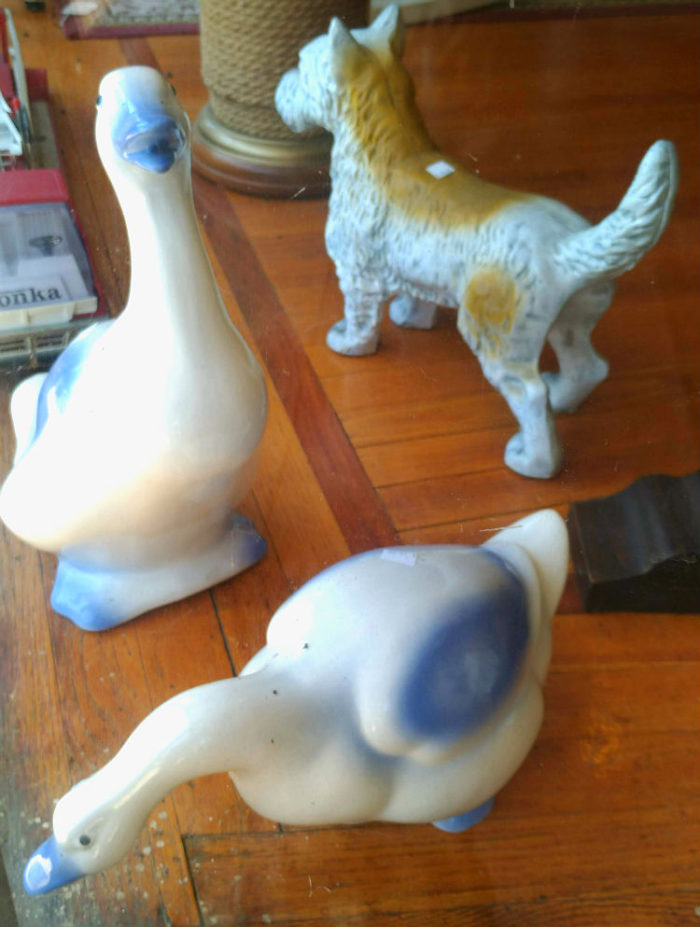 The dog is cast iron. We have a wide variety of cast iron pieces for shelf or floor, as well as some doorstoppers.
The cast iron heron is perfecting for our area. But, then again, anyone who loves herons will find the perfect spot for it. Have a water view from your home? This would be a wonderful addition to your decor. Wish you had a water view? This wonderful statue could help remind you of the joy you feel when you're near the water.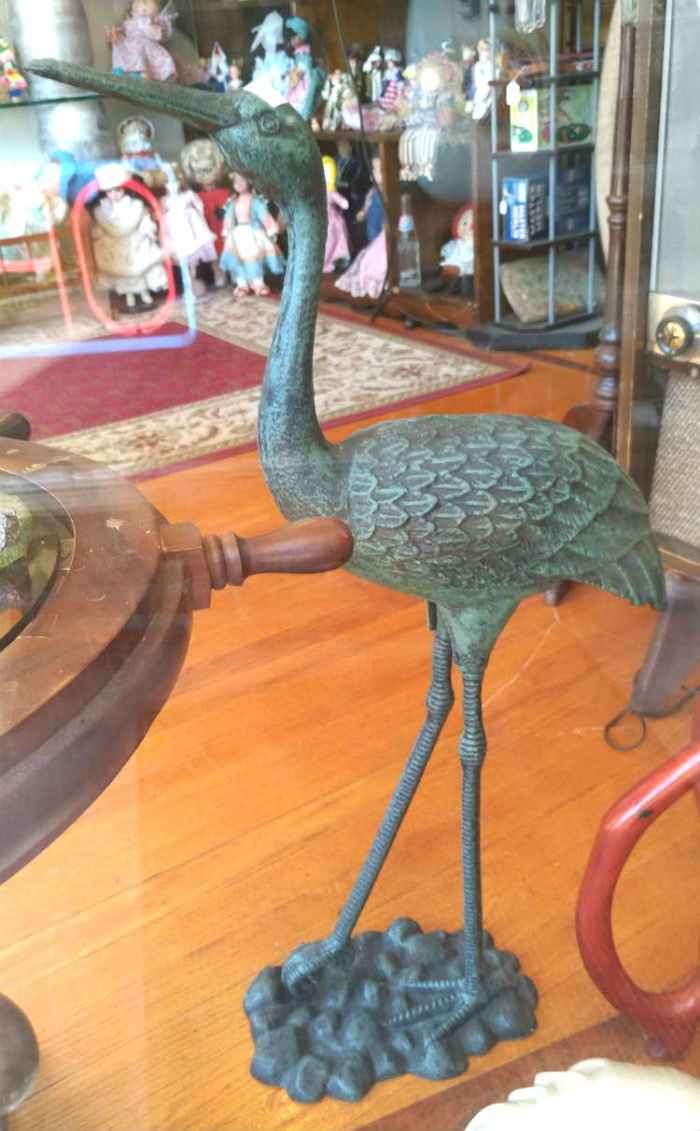 Just a sampling of the fun items you'll find at Bahoukas Antique Mall & Beer MuZeum in Havre de Grace, MD. Stop in and discover a perfect collectible from the 'Collector of Collections.' Yep, we'll be watchin' for ya!