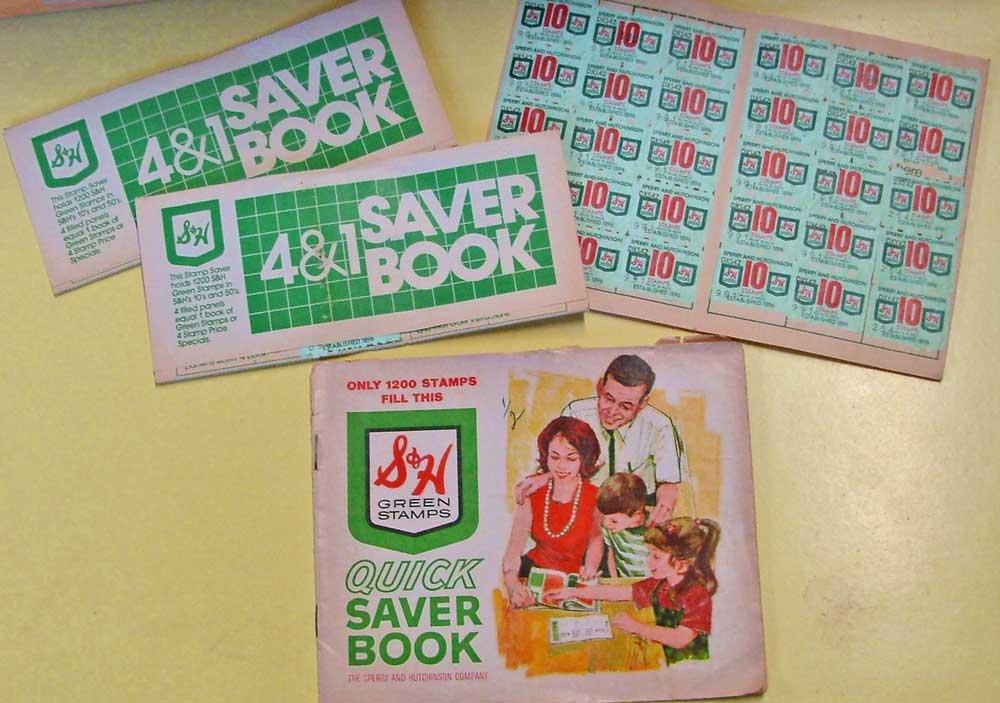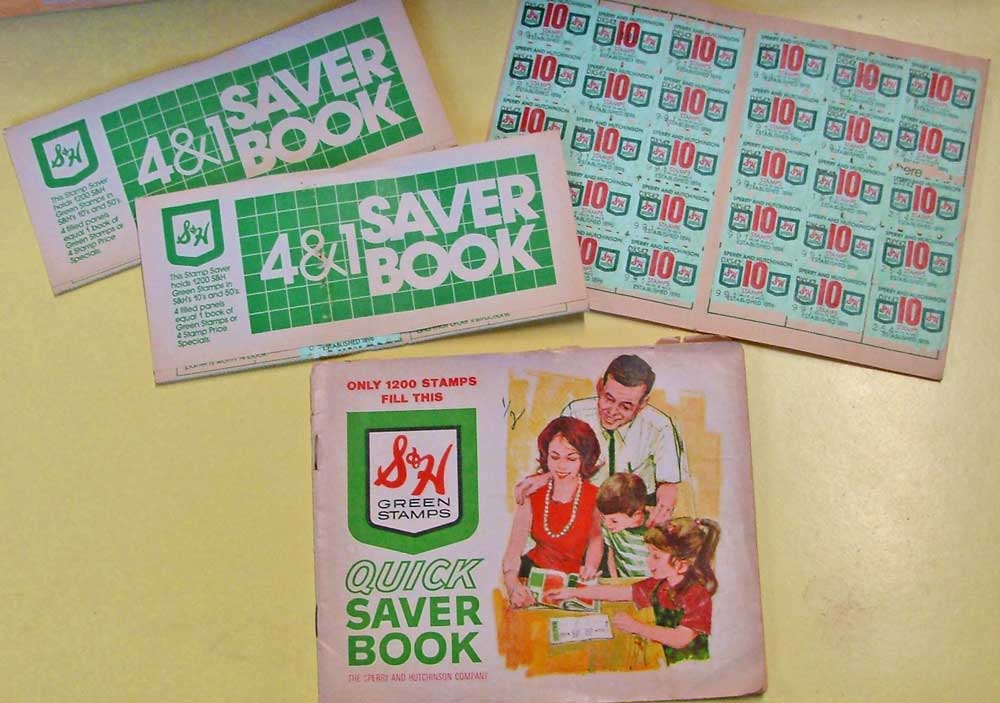 Do you remember waiting for the opportunity to gather all the stamps your mom or grandmom collected
so that you could lick 'em and stick 'em in the books!
It was exciting to see how many pages or books you could fill. Oftentimes, it meant that something you really, really wanted might be possible through the S&H Green Stamps Catalog.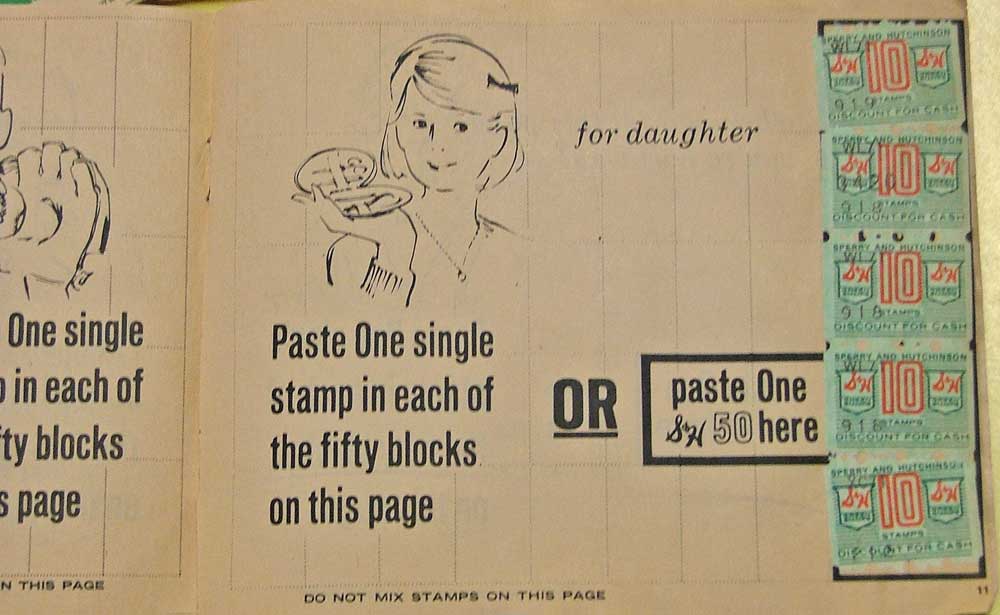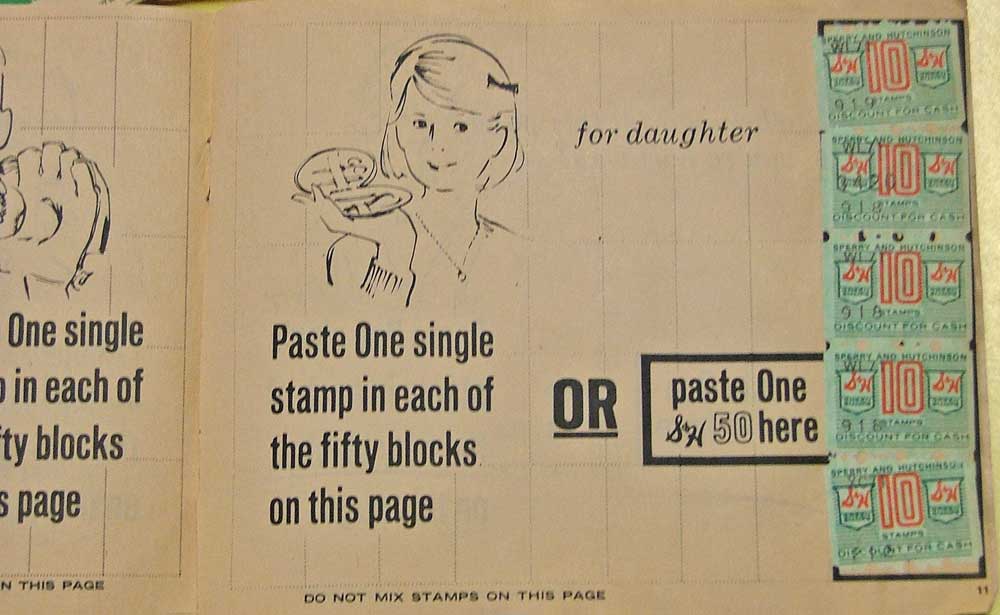 But do you know they first arrived on the American retail scene in 1896!!! That's true! Their heyday was throughout the 1960s-70s. S&H Green Stamps were so popular that they were mentioned in songs, movies and tv shows. The Beatles and Pat Boone are just two of the number who mention them in song or movie. As late as 2001 they were mentioned in the moving, Riding in Cars with Boys.
During the 1970s and 1980s, the term "green stamps" was commonly used by truckers and other motorists on Citizens' Band (CB) radios to refer to money; for instance, a radio operator advising fellow operators that "Ol' Smokie just got some of my green stamps" was understood to be saying a highway patrolman had just stopped him and given him a traffic ticket. This usage still occurs in the CB radio community.[9]                                             _________from Wikipedia
Even truckers used the term to replace the word 'money' in their chatter. Most surprisingly, you can still redeem those old S&H Green Stamps for S&H GreenPoints and get a gift certificate. Really – it's true! Just click on the image below to go to the website.

Now that's what I call longevity in the world of 'loyalty programs.' To learn plenty more details go to WIKIPEDIA! Some great trivia here. ENJOY!
Since I didn't give you a Ghost Story… you'll definitely want to check this out!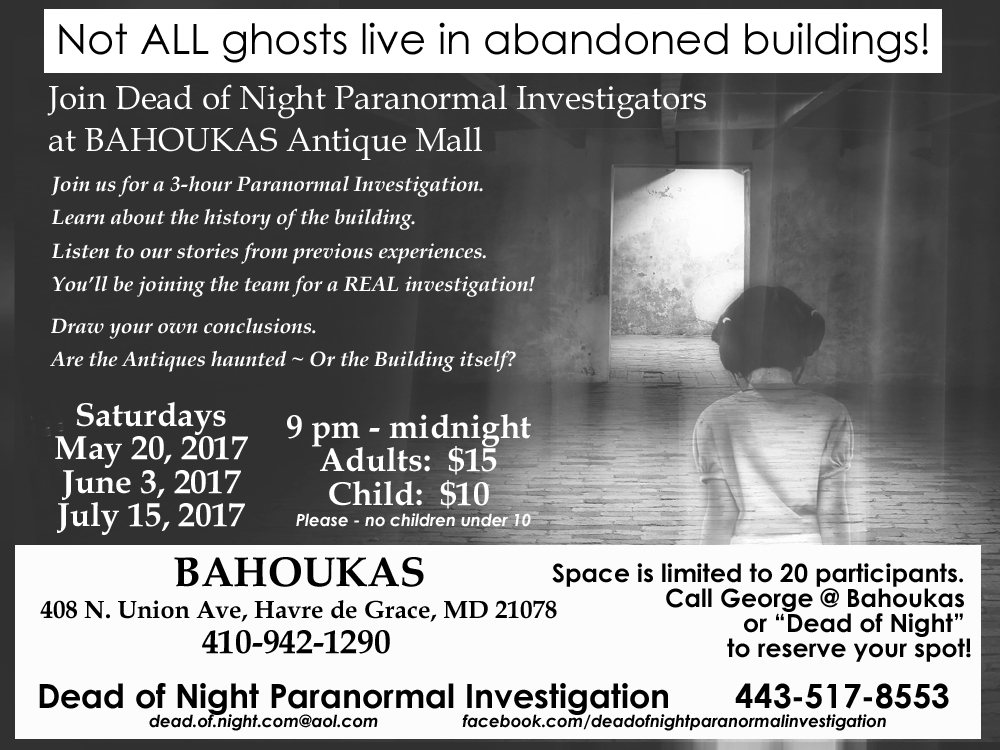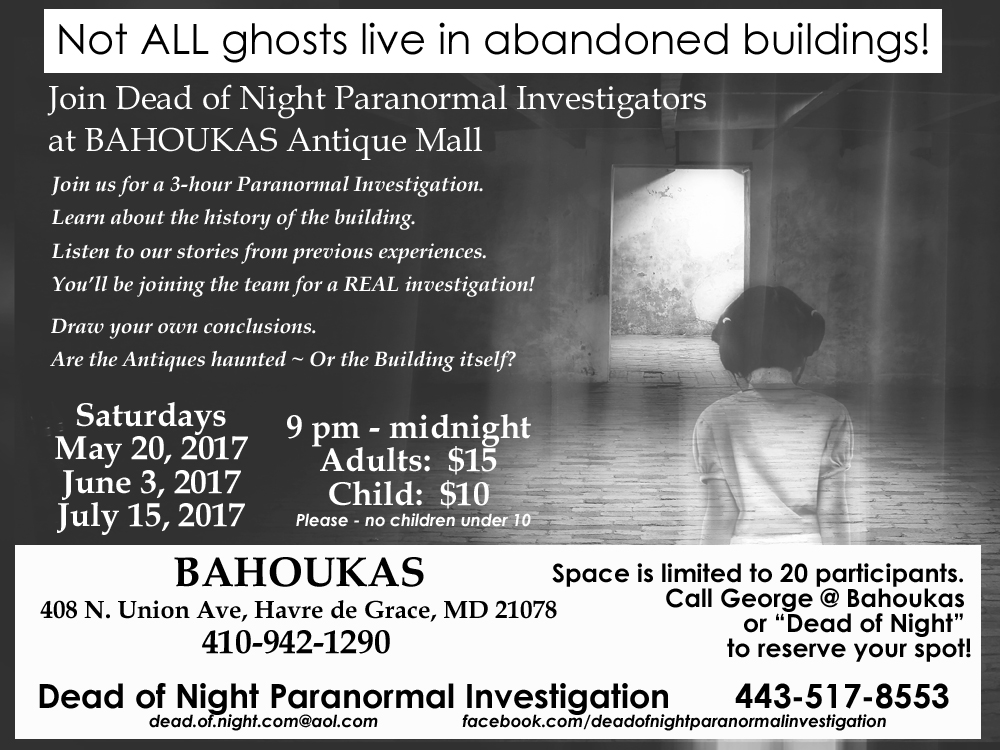 That's right. Our Dead of Night Paranormal Investigators will return
Saturday, May 20th from 9-midnight
to give you the opportunity to meet some of our less visible entities.
RESERVE YOUR SPOT NOW – CALL GEORGE!