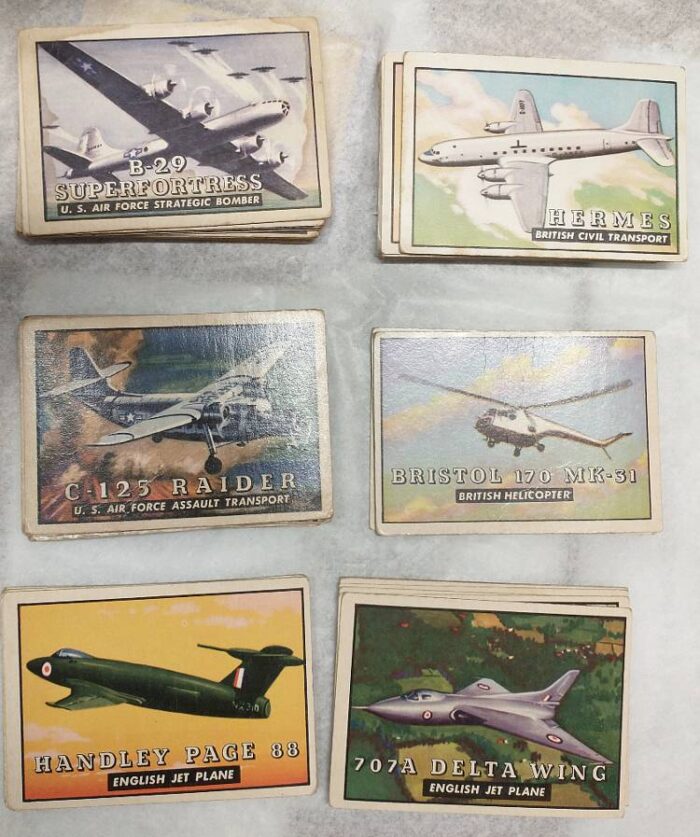 We're excited to once again add posts to our website!
We've updated regularly on our FB page, but we've ignored our website. We hope you'll enjoy our new posts and visit our store. We're located in a wonderful community that not only managed to survive, but actually thrive this past year. We are grateful! Masks are not required at this time, but if you wish to wear one you are most welcome.
TOPPS WINGS Series Trading Cards
The Topps Company, Inc. is an American company that manufactures chewing gum, candy, and collectibles. Based in New York City, Topps is best known as a leading producer of American football, baseball, basketball, ice hockey, soccer, and other sports and non-sports themed trading cards.

It is currently the only baseball card manufacturer with a contract with Major League Baseball. Topps also produces cards under the brand names Allen & Ginter and Bowman.

from Wikipedia
The following is from the Skytamer website:
"Wings" was the second Giant Size set issued by Topps, right in the midst of the 1952 Baseball cards retail blitz. Hugely popular, the set's 200 cards feature a sweeping array of aircraft, mostly planes, displayed in colorful, if slightly muted tones. The fronts feature the aircraft's name in a large font together with some military affiliation information in a black text box below. Reverses feature a large card number, a block of text, some statistics about the craft presented in a fashion similar to the stats on the 1952 baseball cards and a feature called "Friend or Foe", which displayed silhouettes of planes and played on the fact the nation was still at war. The backs also have the usual T.C.G. copyright, a 1952 date and a "Courtesy Herald Tribune, Inc." credit line, presumably for the text.

The Modern Hobby Guide to Topps Chewing Gum: 1938 to 1956 by David Hornish.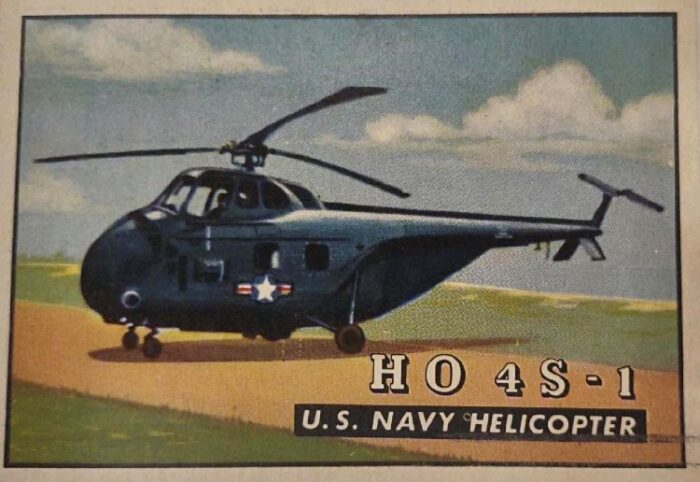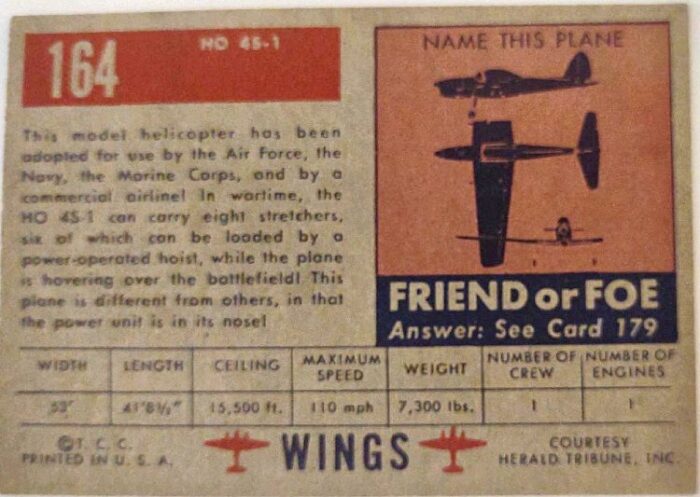 Memorial Day weekend seems the perfect time to highlight these latest collections that arrived in our shop. May we remember the sacrifice our Veterans made and honor them.
Bowman's U.S. Naval Victories Trading Cards
The Bowman Gum Company was a Philadelphia-based manufacturer of bubble gum and trading cards in the period surrounding World War II. It was founded by Jacob Warren Bowman in 1927.

Bowman produced a line of baseball cards, which were highly popular in the 1940s. Bowman also produced American football and basketball cards. The company was acquired by Topps in 1956, and the brand was discontinued.

Topps resurrected the "Bowman" brand in 1989.

from Wikipedia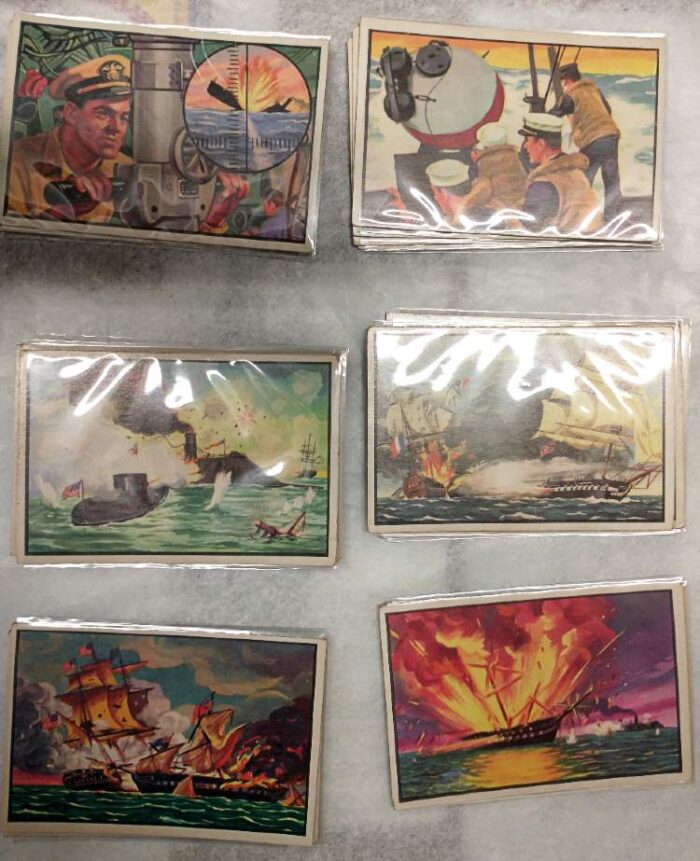 Bowman's 1954 U.S. Naval Victories card set consists of 48 cards. Issued against the real-life backdrop of the Cold War, each card evokes a sense of patriotism by displaying an American battle at sea from the beginning of the nation's history to the early 1950s. The front of each card features only a colorfully drawn battle scene within a small white frame. Card backs (printed in blue ink) identify the set title, card title, card number, a brief description of the scene, and a quiz on "Do you know your Navy's insignia?"

from PSACard
Please enjoy a wonderful Memorial Day Weekend. Be sure to take some time to honor the Veterans who gave the ultimate sacrifice. Be safe in all ways. And be sure to stop by BAHOUKAS ANTIQUES AND BEER MUZEUM in Havre de Grace, MD. We'll be waiting to say, "Welcome!"