Another wonderful addition to our many, many collections just came in the door recently. A beautiful assortment of Classics Illustrated comics from the 1940s! Hurry in and see if you can find one that might be missing from your collection. Or maybe you're ready to 'start' collecting!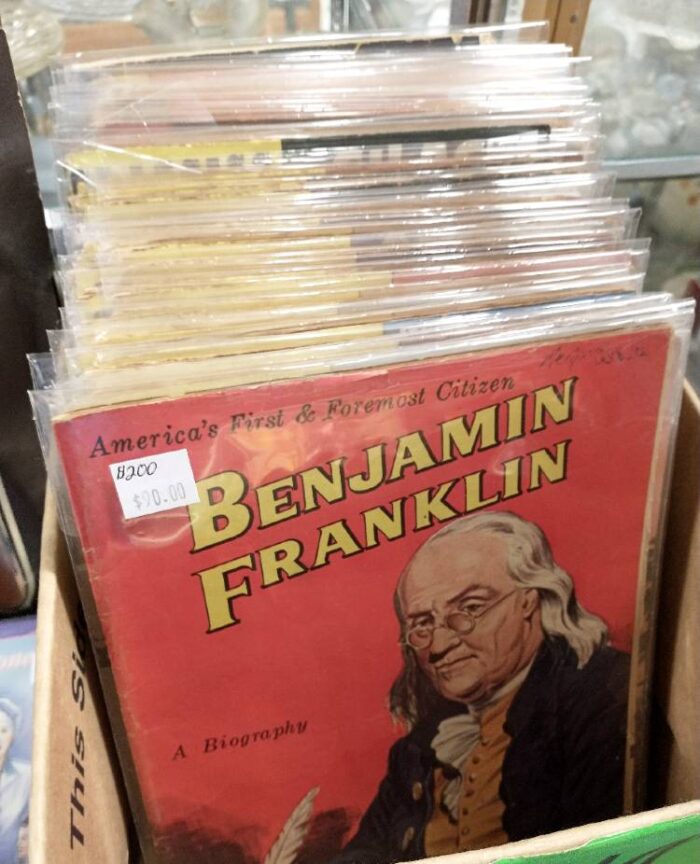 Biographies to Books to Superheroes!
These are so much fun to look at from the amazing art work to the stories and more…
Just two samples: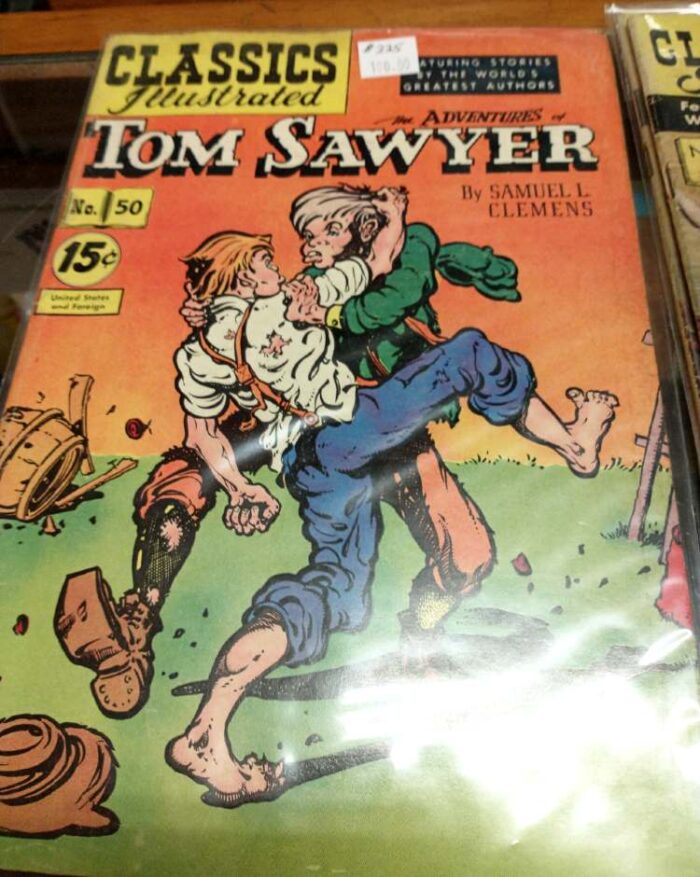 I know some folks see comics as 'wasting time.' But the Classics Illustrated series offers recognized books in comic form. Everyone can enjoy the classics! In Britain, they've created Classical Comics, founded in 2007, offering selections that include Shakespeare and Dickins.
Classics Illustrated is an American comic book/magazine series featuring adaptations of literary classics such as Les Miserables, Moby-Dick, Hamlet, and The Iliad. Created by Albert Kanter, the series began publication in 1941 and finished its first run in 1969, producing 169 issues. Following the series' demise, various companies reprinted its titles. Since then, the Classics Illustrated brand has been used to create new comic book adaptations. This series is different from the Great Illustrated Classics, which is an adaptation of the classics for young readers that includes illustrations, but is not in the comic book form.

from Wikipedia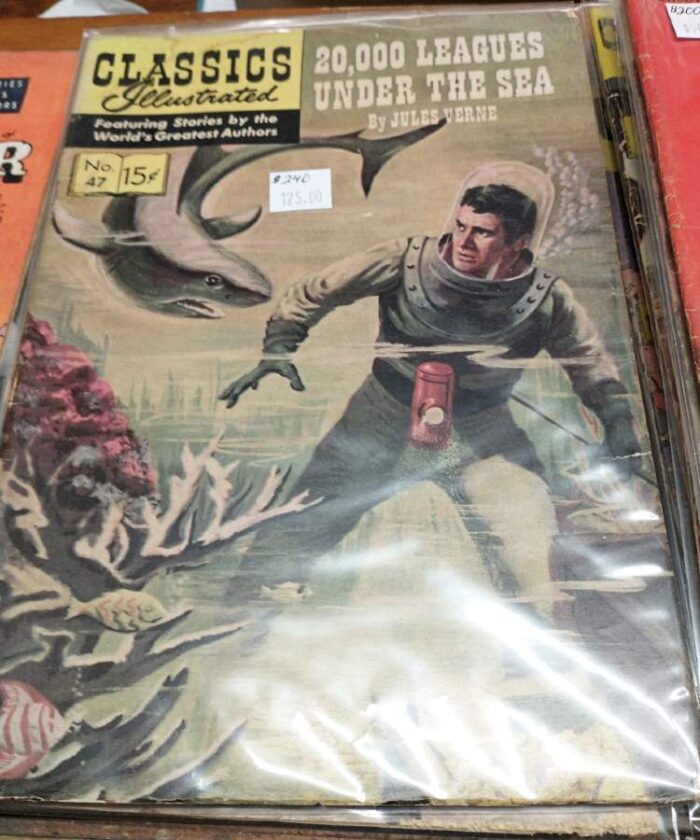 Remember, you just never know what collections and items might arrive in our shop. So stop in often and find the perfect piece for your collection. Better yet, start a new one! We're here and ready to say, "Welcome to Bahoukas!"